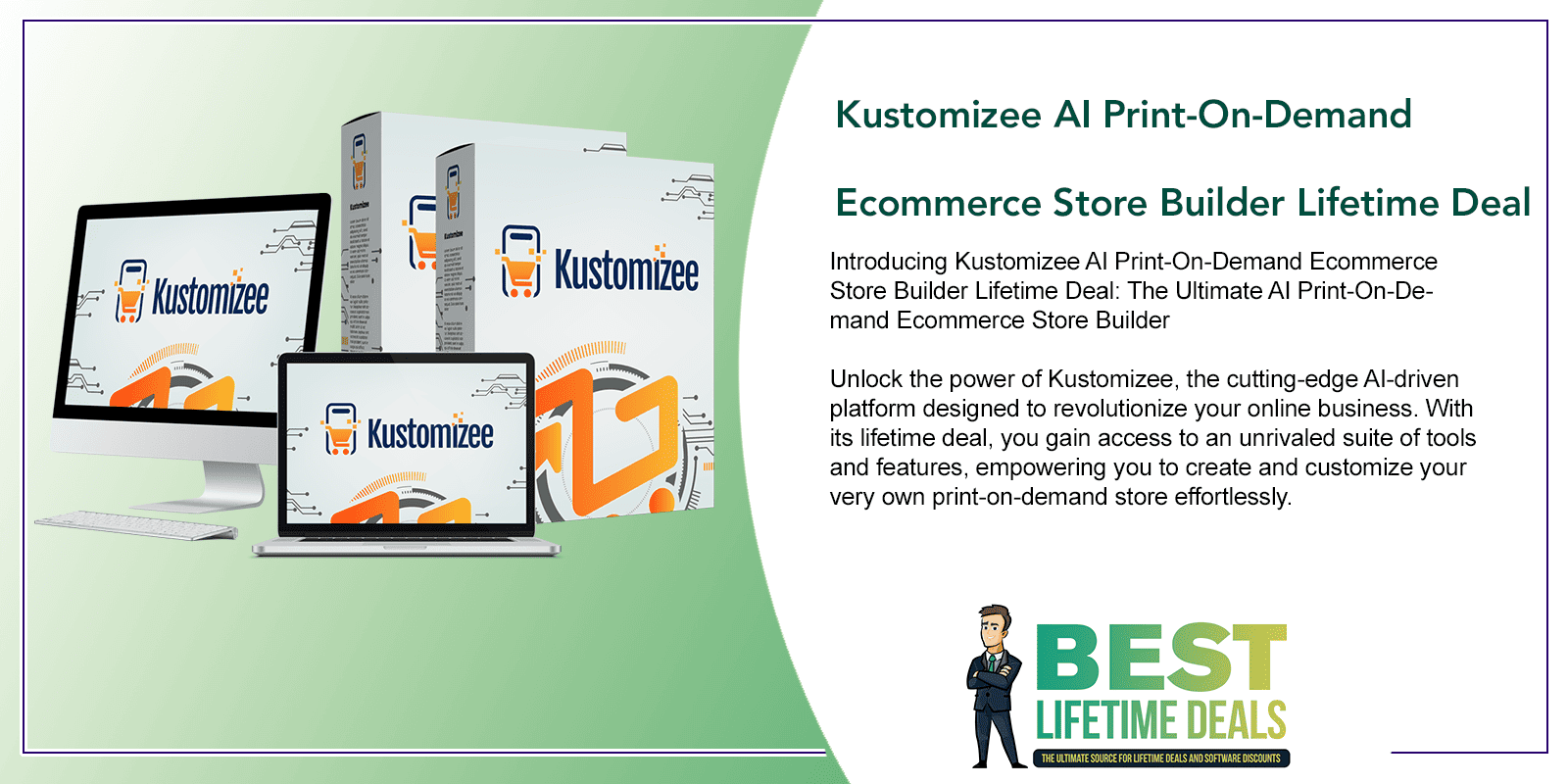 Choose Your Desired Option(s)
Introducing Kustomizee AI Print-On-Demand Ecommerce Store Builder Lifetime Deal: The Ultimate AI Print-On-Demand Ecommerce Store Builder
Unlock the power of Kustomizee, the cutting-edge AI-driven platform designed to revolutionize your online business. With its lifetime deal, you gain access to an unrivaled suite of tools and features, empowering you to create and customize your very own print-on-demand store effortlessly.
Introducing Kustomizee AI Print-On-Demand Ecommerce Store Builder Lifetime Deal?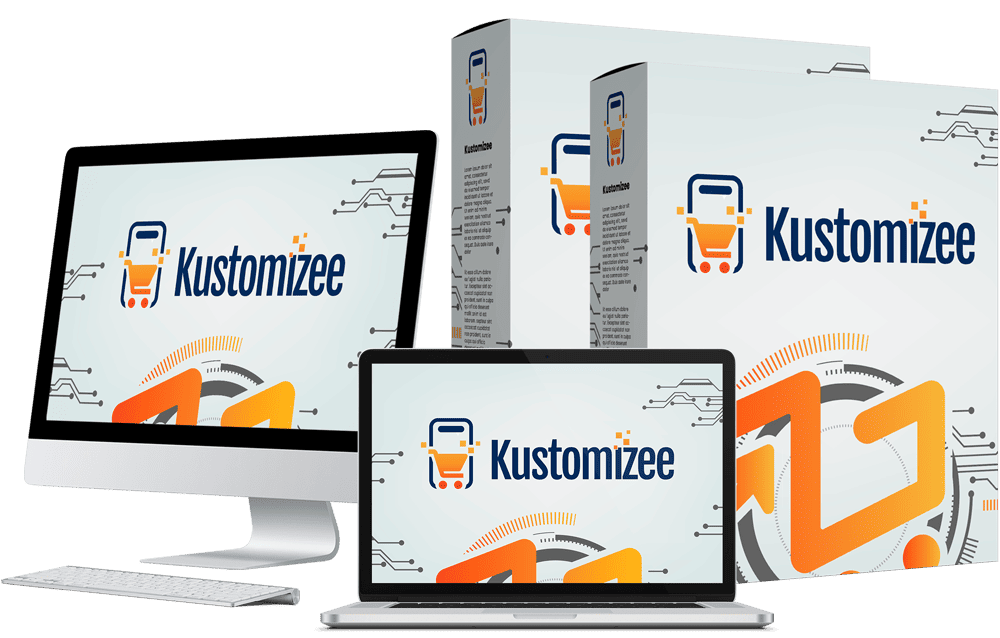 Kustomizee is the ONLY AI App That Codes, Writes, & Designs Stunning eCom Stores Preloaded With AI-Generated Designs Selling Funny T-Shirts, Mugs, Sweatshirts & Other Products.
With Kustomizee, you can effortlessly create and launch your own print-on-demand store featuring AI custom designs on mugs, t-shirts, and other print-on-demand products.
Why Choose Kustomizee?
Seamless Integration: Integrate Kustomizee seamlessly into your existing website or build a brand new store from scratch. It's designed to effortlessly blend with your unique brand identity.
AI-Powered Designs: Leverage the power of artificial intelligence to generate stunning, high-quality designs in seconds. Say goodbye to tedious manual creation and let Kustomizee's AI algorithms do the work for you.
Endless Customization: Personalize your products to reflect your brand's essence and captivate your audience. With Kustomizee, you have full control over colors, fonts, graphics, and more, ensuring each item is truly one-of-a-kind.
Streamlined Fulfillment: Leave the hassle of printing, packaging, and shipping to Kustomizee's reliable fulfillment partners. Focus on growing your business while we handle the logistics seamlessly.
Marketing Tools: Supercharge your marketing efforts with Kustomizee's built-in tools. From SEO optimization to social media integration, our platform equips you with everything you need to drive traffic, generate sales, and maximize your revenue.
Don't Miss Out on This Lifetime Deal!
Kustomizee Can Do Much More Amazing Things…
Unlimited Pre-built Design Templates
Create awesome design templates to fit with any kind of products, Set price for that and users able to use it with one-click.
Support Multi Product Type
Whatever your product, just have a place for print then Lumise can apply print area for that product. Phone case, sticks, mugs, posters… Lumise can handle all of them.
Unlimited Cliparts Stocks
Are you worry about the cliparts resource? Let us handles that for you, you can do other things you love. There are more than 2+ reosource cliparts for your customers can use: Pixabay and Openclipart with more than 120k+ items. Amazing stocks!
QR Code
Personalize design with QR code is not bad ideas. Customer's friend easy gets their message with a small phone support QR code scanner.
Multi Languages
Kustomizee support language switching. All languages were controlled and translate automatic from the admin panel, and you can put your translate text there.
Ready To Print
Kustomizee support multi-output for printing such as PDF, SVG, JSON, PNG… All of them is rendered with high quality and compatibility with all printing devices.
AI-automated eCom store creation
Support any type of product: Hoodie, TShirts, Mug, Card, Sticker, Bag, Capa
Configure pricing for each printing technology
Auto-written product descriptions
AI-written headlines and subheadlines
Product mockup creator
AI-powered Facebook & YouTube ad writer
AI-powered video creator
Stunning, done for you design templates
SEO-optimized to quickly reach the top of Google
Effortless payment processing
Optimized for all major internet browsers
Mobile & Tablet Responsive
For a limited time, you can secure a lifetime deal on Kustomizee. Take advantage of this exclusive offer and embark on a profitable ecommerce journey without any recurring fees. Join countless successful entrepreneurs who have already transformed their businesses with Kustomizee's game-changing features.
Unlock the limitless potential of your print-on-demand store. Get the Kustomizee AI Print-On-Demand Ecommerce Store Builder Lifetime Deal today!
Click Here to The Kustomizee AI Print-On-Demand Ecommerce Store Builder Lifetime Deal For Yourself
You may also like