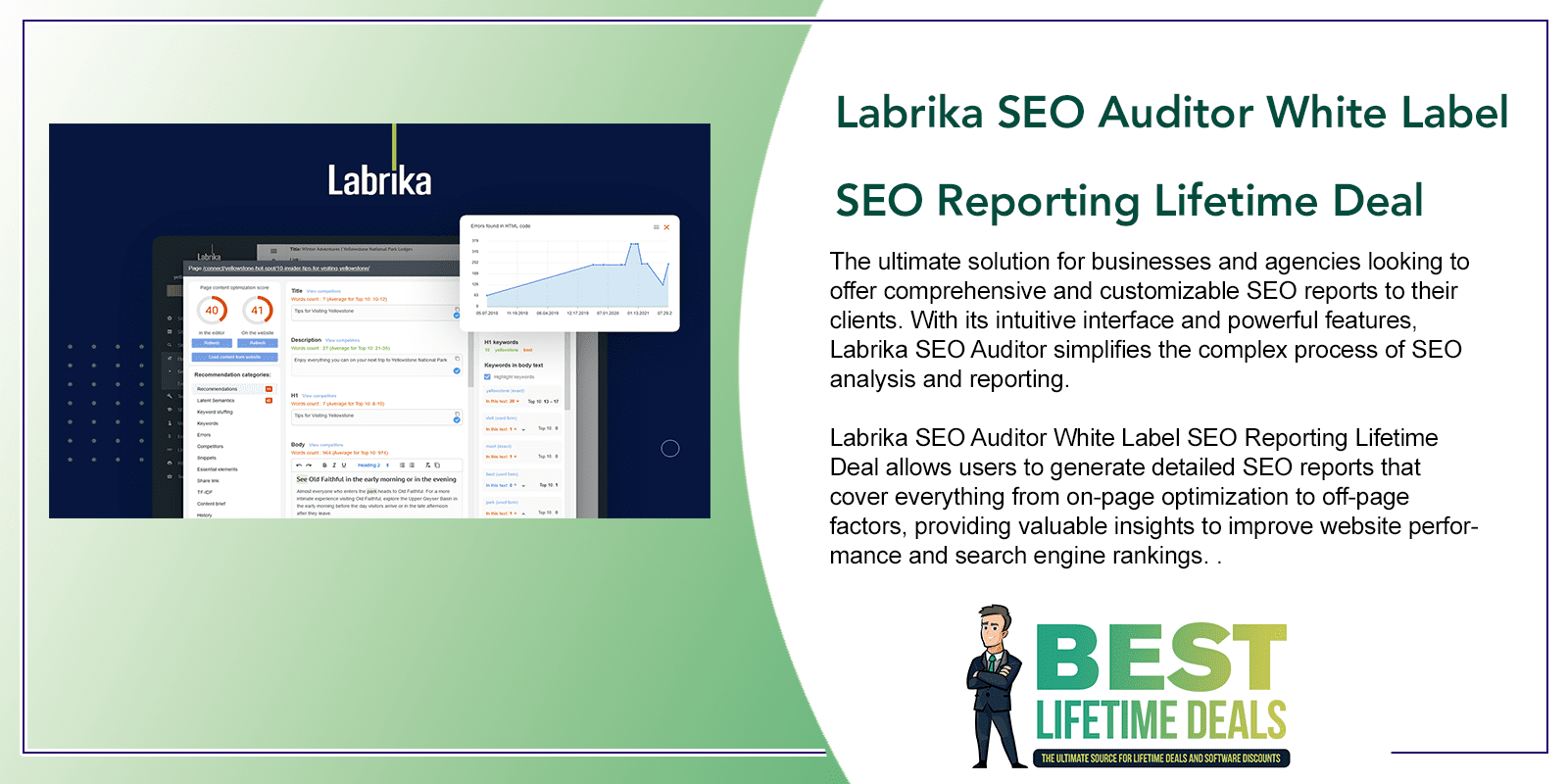 Choose Your Desired Option(s)
The ultimate solution for businesses and agencies looking to offer comprehensive and customizable SEO reports to their clients. With its intuitive interface and powerful features, Labrika SEO Auditor simplifies the complex process of SEO analysis and reporting.
Labrika SEO Auditor White Label SEO Reporting Lifetime Deal allows users to generate detailed SEO reports that cover everything from on-page optimization to off-page factors, providing valuable insights to improve website performance and search engine rankings. With customizable branding options, businesses and agencies can create branded reports that showcase their expertise and professionalism.
The platform offers a user-friendly interface, enabling users to generate reports quickly and easily, without any technical expertise required. Its powerful auditing tools allow users to analyze website performance from multiple perspectives, identify issues, and recommend actionable solutions.
By purchasing Labrika SEO Auditor White Label SEO Reporting Lifetime Deal, users get lifetime access to the platform, unlimited reports, and white-label reporting, making it an incredibly cost-effective solution for businesses and agencies. The platform also offers top-notch customer support, ensuring that users receive the assistance they need to generate high-quality reports that meet their clients' needs.
In conclusion, if you're looking for a reliable and customizable SEO reporting solution that can help your clients improve their website performance and search engine rankings, look no further than Labrika SEO Auditor White Label SEO Reporting Lifetime Deal. With its lifetime deal offer and powerful features, it's a must-have tool for any business or agency looking to offer comprehensive SEO reporting to their clients.
Introducing Labrika SEO Auditor White Label SEO Reporting Lifetime Deal
AI-powered all-in-one SEO platform with 200+ critical search engine rankings factors built directly into the algorithm to skyrocket your search rankings.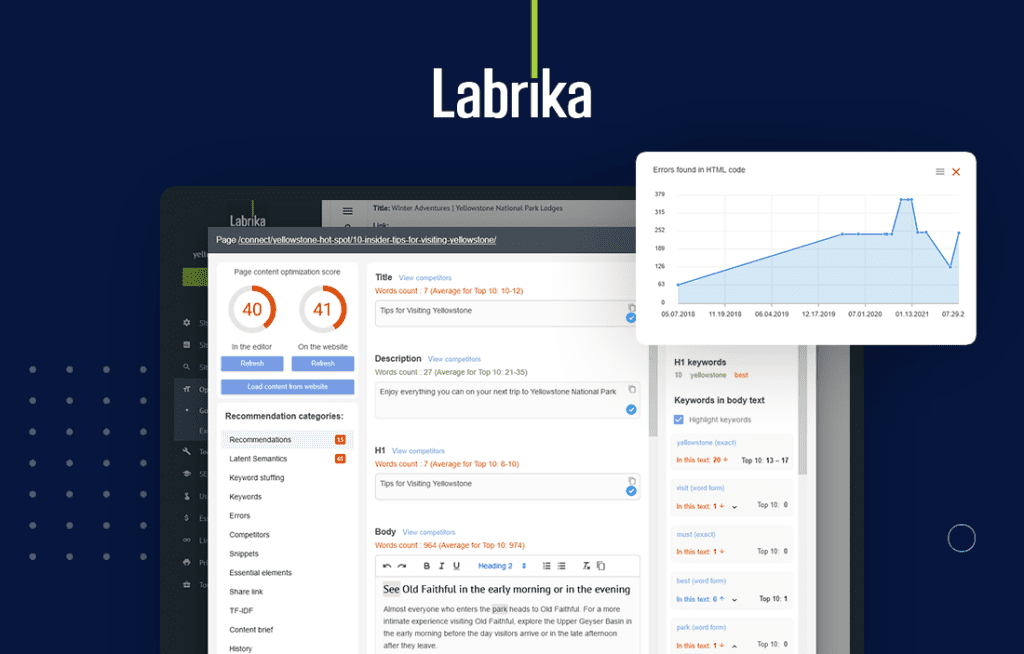 We all know that SEO is important, but it's also hard to do well.
The competition for top search engine rankings is fierce and getting more so every day. That means you need a platform that will help your business stay ahead of the curve in this competitive environment.
Labrika's AI-led SEO Auditor will give you an edge over your competitors by helping you identify and fix any issues with your website's SEO performance before they become problems.
The software checks 200+ critical search engine ranking factors, plus it can examine thousands of pages at once.
This allows us to find issues that might have slipped through the cracks with other tools.
With Labrika you get full visibility into how to drive more traffic from search engines and how to skyrocket your SEO rankings.
Labrika SEO Auditor White Label SEO Reporting Features:
AI-powered all-in-one SEO platform that allows you to grow your traffic & SEO rankings.
Over 200+ critical search engine rankings factors built directly into in the Labrika algorithm.
Create completely white-labeled SEO Auditor reports for all your clients.
Alternative to: SEMrush, Ahrefs & Moz.
Over 200+ Critical SEO Factors Audited On The Fly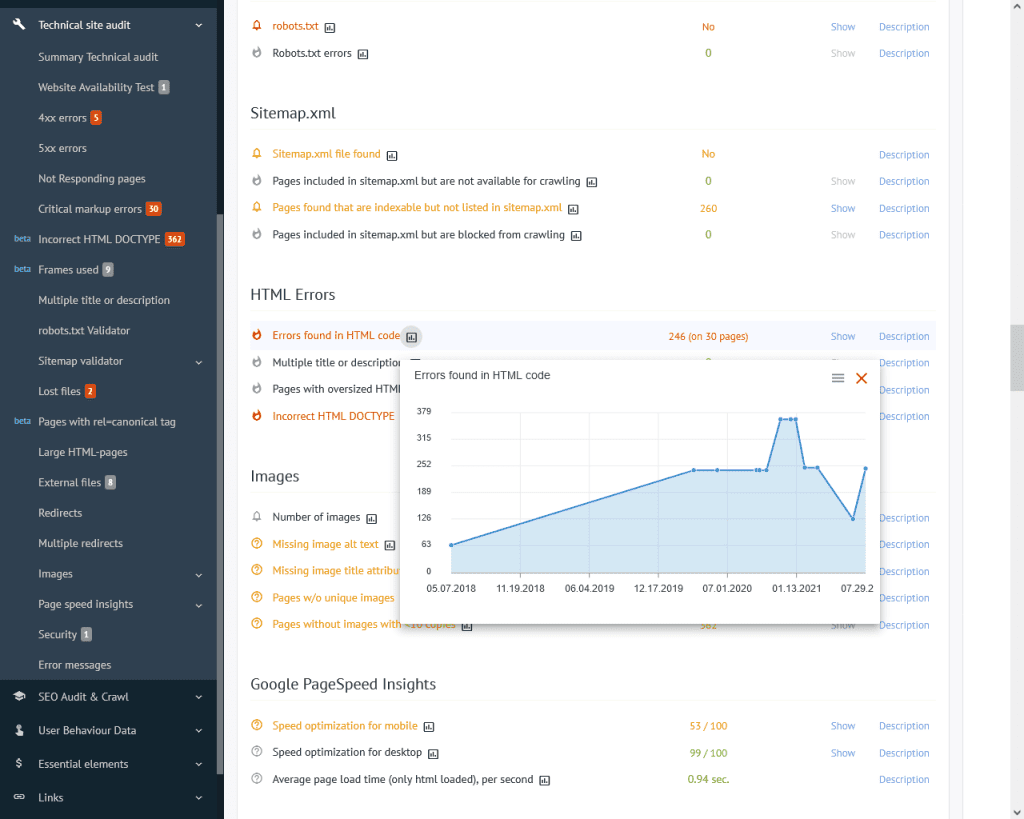 The AI-powered SEO Auditor checks over 200+ critical ranking factors on the fly and provides all its findings in one detailed report.
Labrika automates repetitive tasks that are prone to human-error. The tool checks for crucial Google ranking factors and provides actionable technical SEO & content marketing recommendations to rank first in Google.
Labrika is tailor-made for English, French, Spanish, German, Portuguese, and Dutch sites.
Actionable Content Optimization To Create And Optimize Content That Ranks On The 1st Page In Google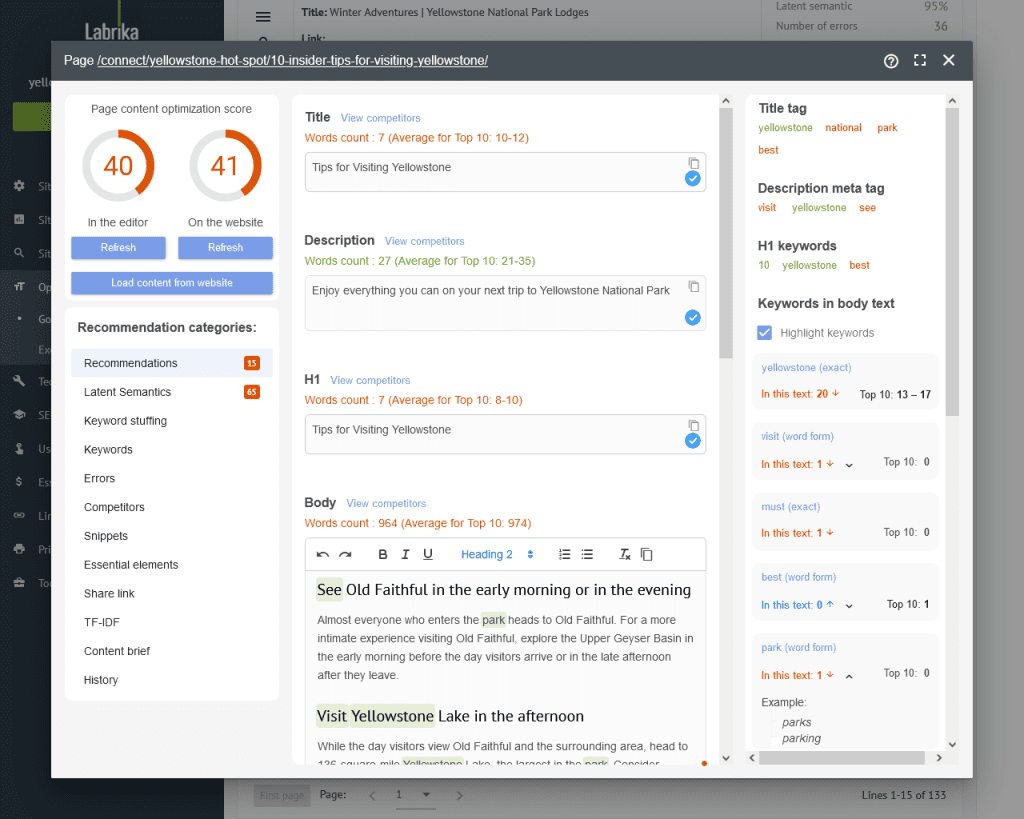 With Labrika's interactive content optimizer, you can easily compare your own site against the top competitors for your keywords.
Find out which of their strategies are most effective for getting more organic traffic, and discover how to beat their position.
The content optimizer checks your competition's URLs & content, and then compares them to your website by using complex algorithms that monitor LSI, TF-IDF, metadata, keyword density, snippets, page titles, media, and page structure.
Sounds complex?
Luckily it is not.
Labrika translates this information into easy-to-understand and actionable tactics on how to improve your content in minutes.
Track Keyword Rankings On Autopilot For Your Website And Your Competitor's Website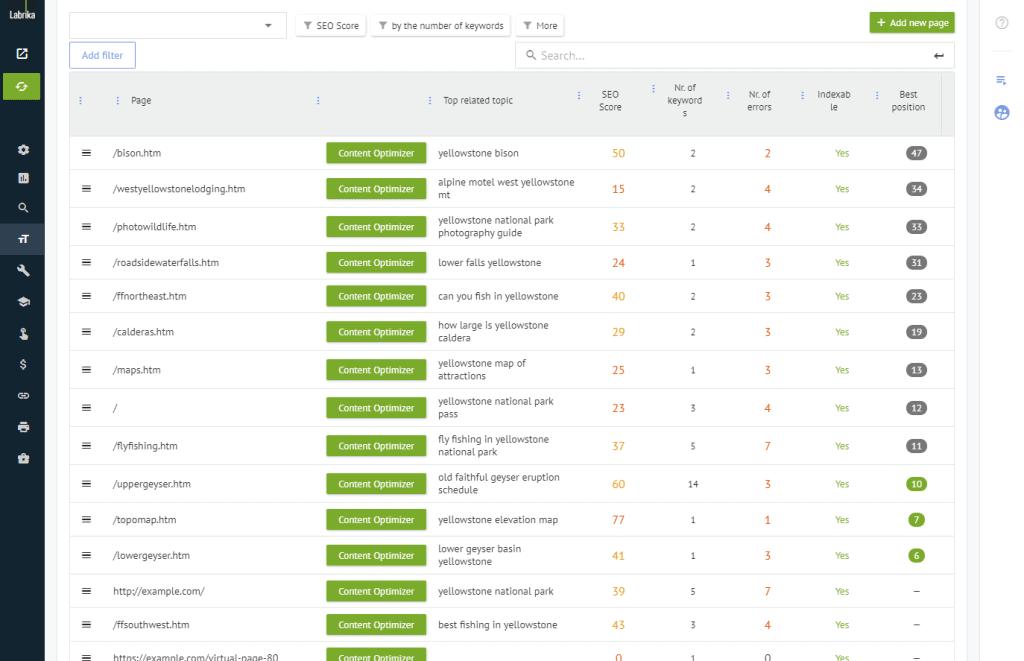 Labrika's Advanced Rank Checker gives you full control of how you monitor both your and your competitors' sites, with fully automated keyword ranking checks.
The tool can be used internationally, allowing you to check more than 100,000 different combinations of countries and specific locations within them.
Printable white-label reports are also available, and all reports are shareable.
Click Here to View The Labrika SEO Auditor White Label SEO Reporting Lifetime Deal For Yourself