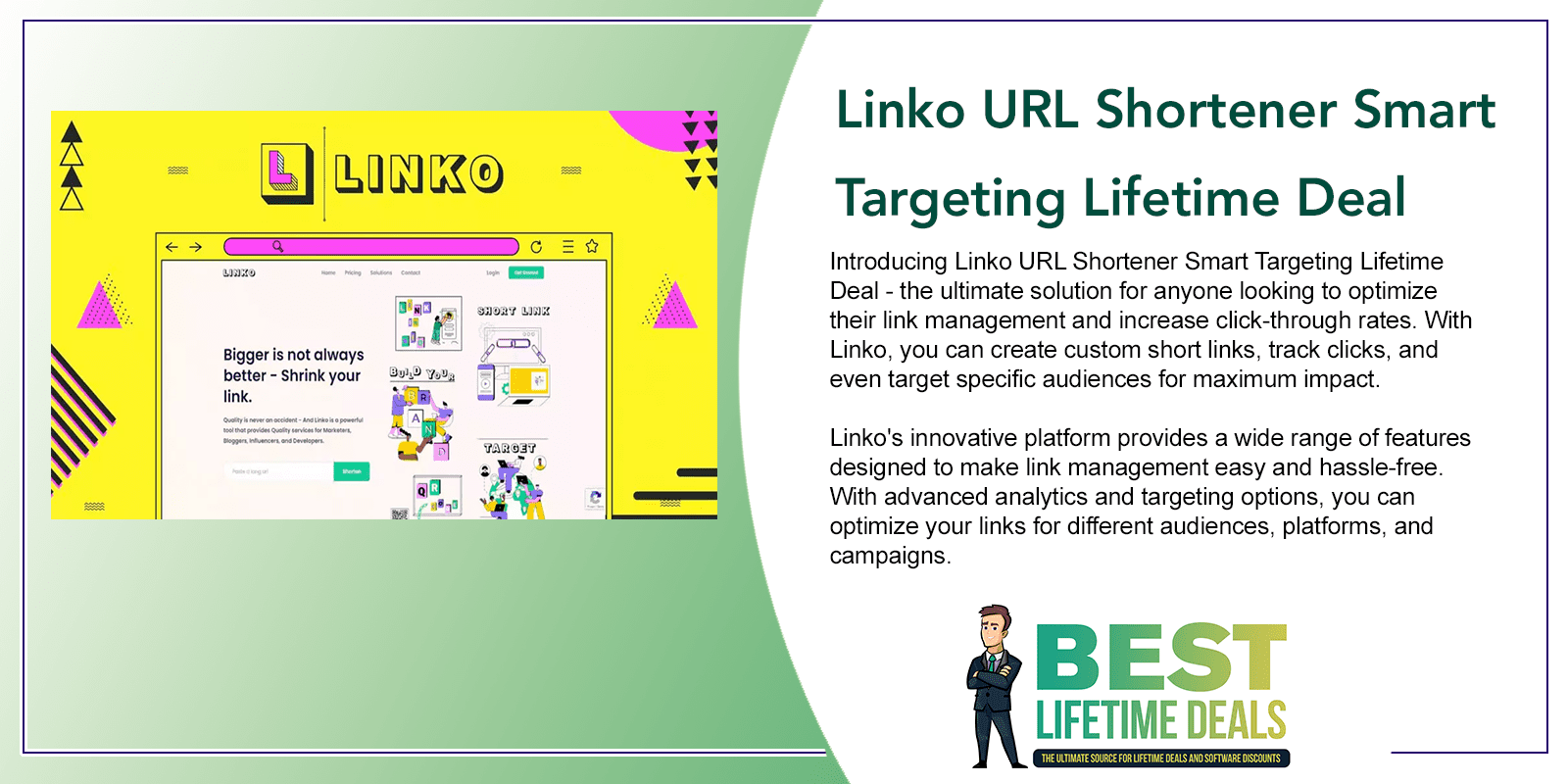 Choose Your Desired Option(s)
Introducing Linko URL Shortener Smart Targeting Lifetime Deal – the ultimate solution for anyone looking to optimize their link management and increase click-through rates. With Linko, you can create custom short links, track clicks, and even target specific audiences for maximum impact.
Linko's innovative platform provides a wide range of features designed to make link management easy and hassle-free. With advanced analytics and targeting options, you can optimize your links for different audiences, platforms, and campaigns.
But that's not all. Linko also provides fast and responsive customer support, so if you ever have any issues or questions, you can get help right away. Plus, with custom branding options, you can make your links look professional and on-brand.
And with Linko's Lifetime Deal, you'll have access to all of these amazing features for life, without any additional fees or hidden costs. Say goodbye to costly monthly link management fees and enjoy peace of mind with Linko's smart targeting URL shortener.
Whether you're a marketer, blogger, or anyone in between, Linko has the perfect solution for you. So why wait? Get Linko URL Shortener Smart Targeting Lifetime Deal today and experience the benefits of smart link management.
Introducing Linko URL Shortener Smart Targeting Lifetime Deal
A URL shortener built with powerful tools to start your marketing campaign and reach your customers efficiently with all the tools you need.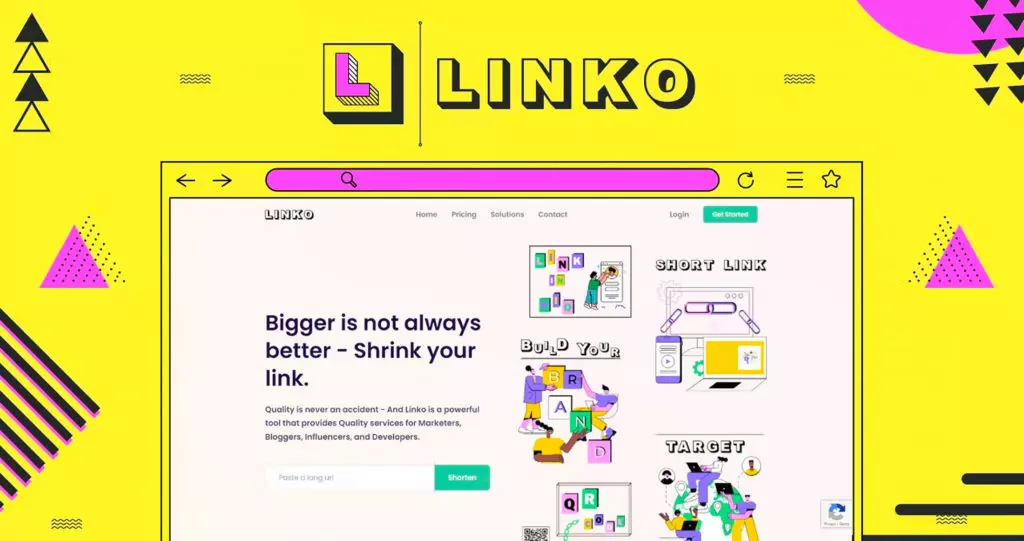 Linko is the most complete and sophisticated link shortening platform available. This technology analyzes every aspect of your shortened links to ensure they perform optimally.
It will help you begin your marketing campaign confidently so that you can reach your customers efficiently and ensure that they get exactly what they need.
Linko URL Shortener Smart Targeting Features:
One short link, infinite possibilities! A short link allows you to collect so much data about your customers and their behaviors.
Smart Targeting! Target your customers to increase your reach and redirect them to a relevant page. Add a pixel to retarget them in your social media ad campaign to capture them.
In-Depth Analytics. Share your links to your network and measure data to optimize your marketing campaign's performance. Reach an audience that fits your needs.
Digital Experience. Use various powerful tools to increase conversion and provide a non-intrusive experience to your customers without disengaging them.
How Is Linko Trying To Solve Your Problem?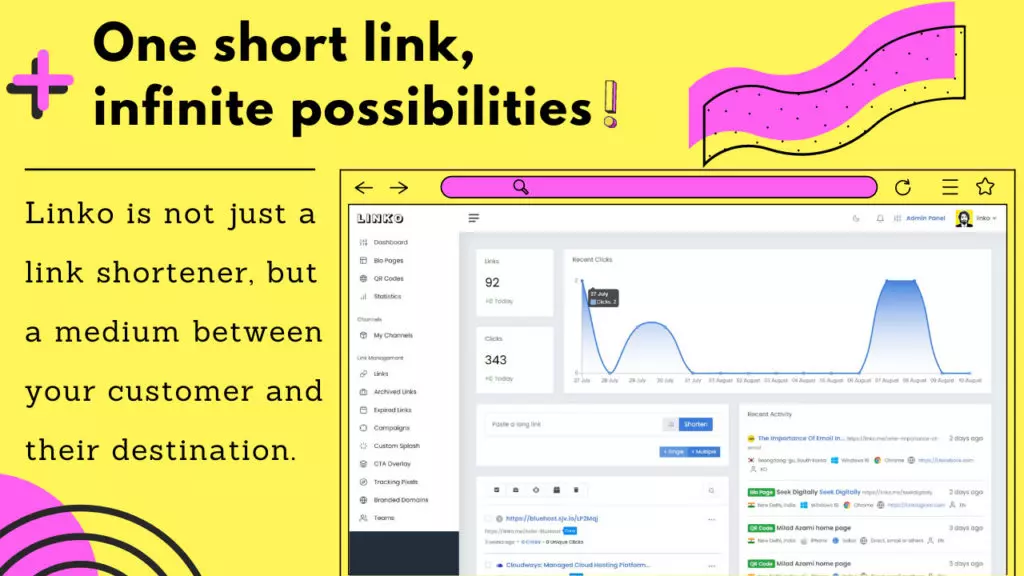 Linko will always help you gather information about your marketing campaigns and visitors to boost your CTR and increase your ROI.
However, you may think that there are many best link shorteners. So, what makes Linko stand apart as the #1 best link short tracker.
Well, Linko is the first link shortening and tracking platform that is perfect for sales and marketing with a robust developer API that developers will fall in love with. This link tracking service is designed for custom redirection and targeting to enable you to get more clicks and conversions through your customized links.
Linko has a powerful dashboard to make your work easier, plus smart targeting and in-depth analytics to measure the digital experience you deliver to your customers.
This redirection tool will give you complete control over your links and their destination, and it is more like a medium between you and your target audience.
Interesting… yah! But, not only that
You will also get Geo-Targeting, Device Targeting, and Language Targeting capabilities with Meta tags and Custom parameters/UTM for every link you shorten.
With in-depth tracking analytics, it ensures that your links will only go to the relevant places you determined.
Who Is Linko For?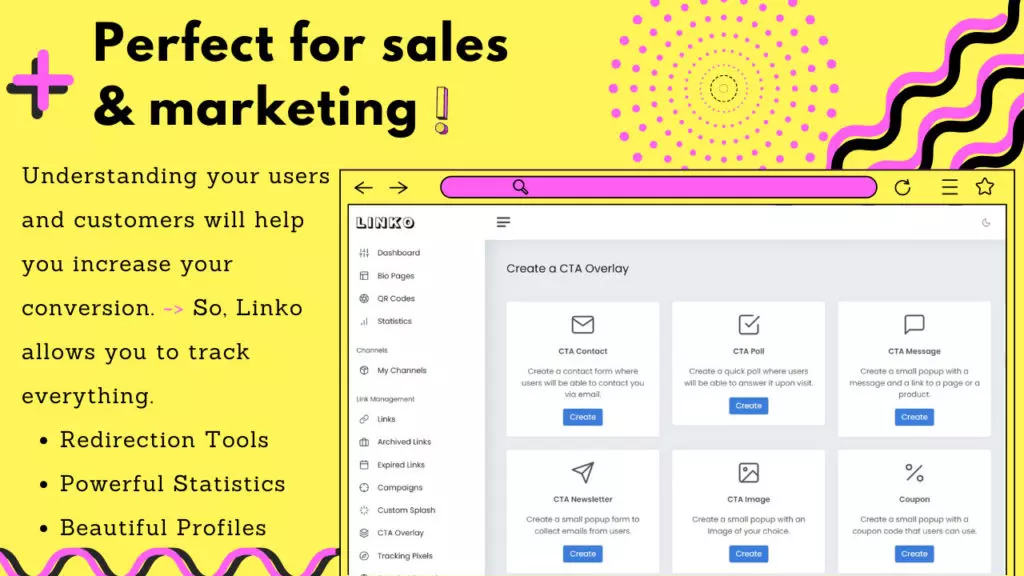 Linko is an easy-to-use link management system that helps startups get more exposure on social media platforms with incredible Bio pages and QR codes.
This service is for all online Marketers, Affiliates, Bloggers, YouTubers, Influencers, and everyone out there who want to capture leads and increase their conversion rates.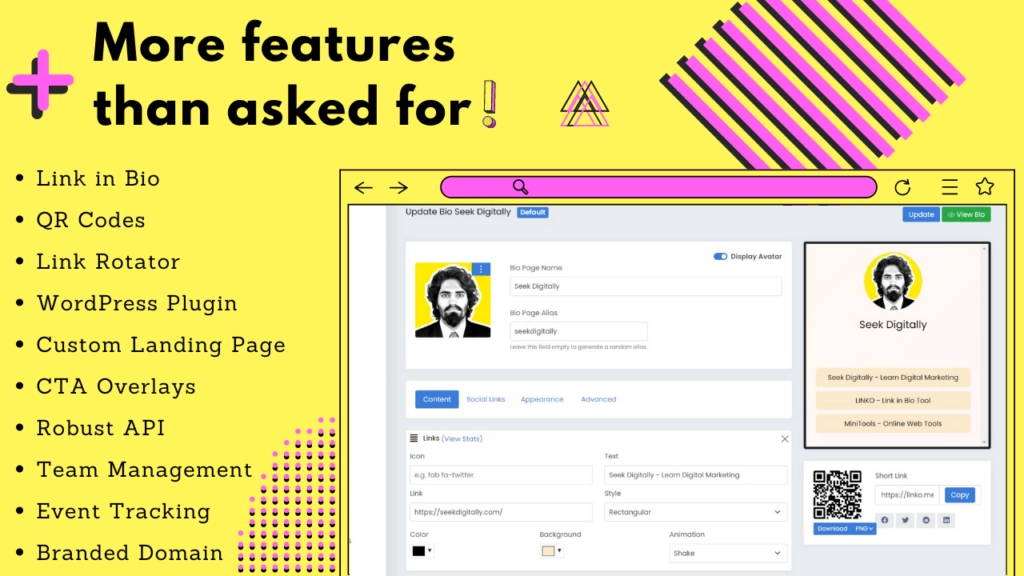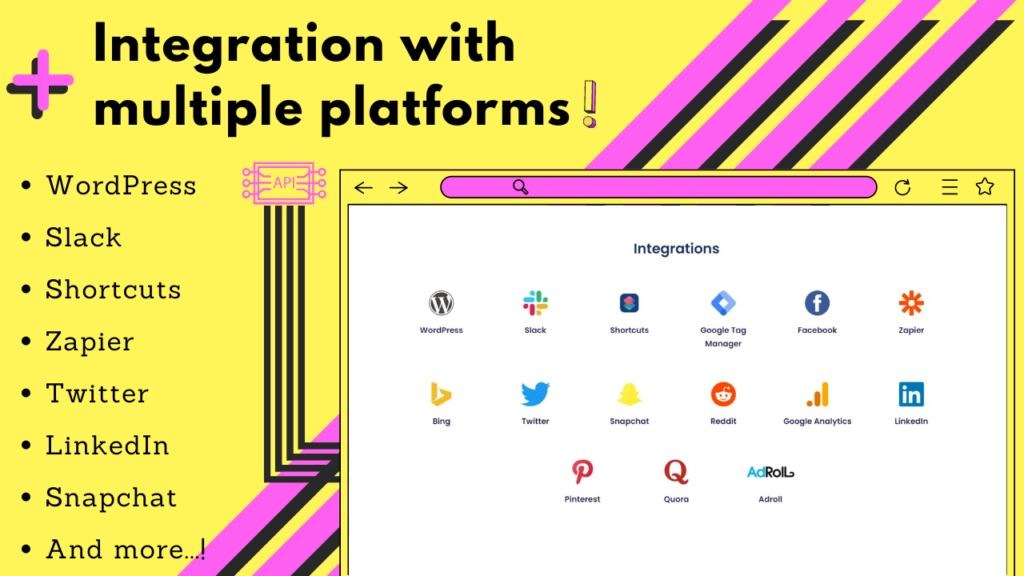 Testimonials
Everything I need in one place ⇾ I've been looking for a QR code generator for a while and with the added bio pages. URL shortener with kind of splash pages is a no-brainer deal. It also integrates with all my tracking so it's way easier to manage the success of my projects from my analytics dashboard. Vancee, Marketer
Beautiful Bio Pages. If you are looking for a quick and cost-effective one-page bio app Linko is the best platform to go. The QR and reporting are a huge PLUS. John Berg, Publisher
Really simple setup. Great app with powerful developer API as well as it does what it says. Simple setup and dashboard to get your bio pages and QR Codes up and running. You can short multiple links with advanced customization options. I can say I am a fan now. Emily, Developer
Click Here to View The Linko URL Shortener Smart Targeting Lifetime Deal For Yourself