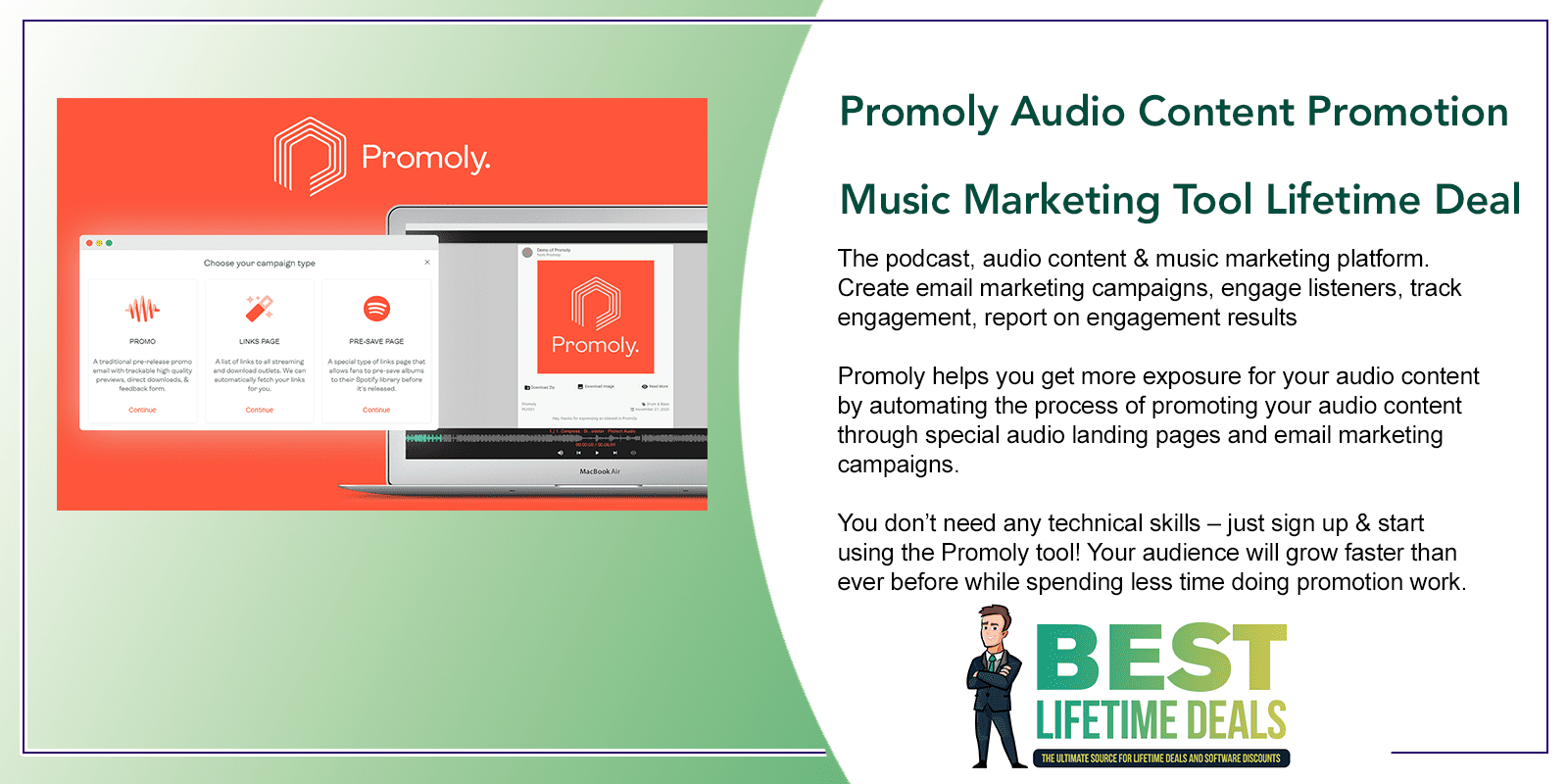 Choose Your Desired Option(s)
Promoly Audio Content Promotion Music Marketing Tool Lifetime Deal
The podcast, audio content & music marketing platform. Create email marketing campaigns, engage listeners, track engagement, report on engagement results and drive more sales to your audio content.

Promoting podcast or audio content can be hard.
We all know that getting noticed in the crowded world of online audio promotion is tough. With so many new artists and podcasts releasing great content each day it's hard to stand out from the crowd.
It takes a lot of time and effort to promote your shows, episodes or songs on social media, blogs, and emails.
Promoly helps you get more exposure for your audio content by automating the process of promoting your audio content through special audio landing pages and email marketing campaigns.
You don't need any technical skills – just sign up & start using the Promoly tool! Your audience will grow faster than ever before while spending less time doing promotion work.
Click Here to View The Promoly Audio Content Promotion Music Marketing Tool Lifetime Deal For Yourself
It's the easiest way for podcasters and musicians to create email marketing campaigns, engage listeners, track engagement results, and drive more sales.
Promote your podcasts, audio content, and songs through the Promoly Audio Content Marketing Platform.
Easily build full promotional campaigns with a landing page with your podcast or audio content.
Send amazing promotional emails with your podcast and track open rates, engagement and number of plays.
Fully integrated with all popular players such as Spotify, Apple Music, iTunes & Tidal.
Create Your Podcast Promotion Campaign In Seconds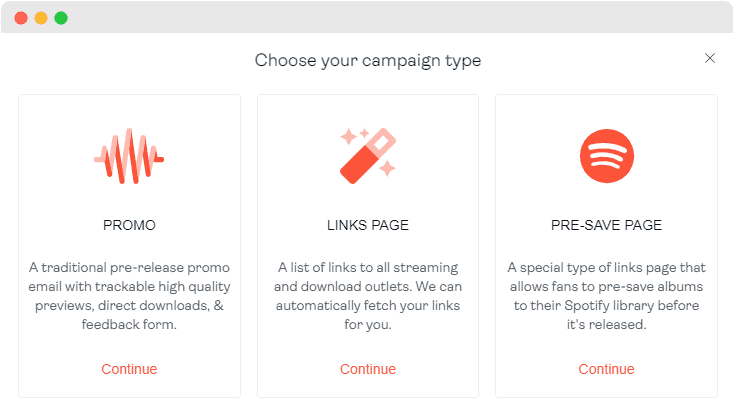 With Promoly it only takes a few minutes to set up your audio marketing campaigns that are personalized and targeted towards specific audience groups in order to grow your listener base.
The platform helps you generate leads from interested listeners by engaging them with interactive calls-to-actions on customized landing pages that contain your audio.
1. A Podcast Promotion Landing Page & Email Marketing Campaign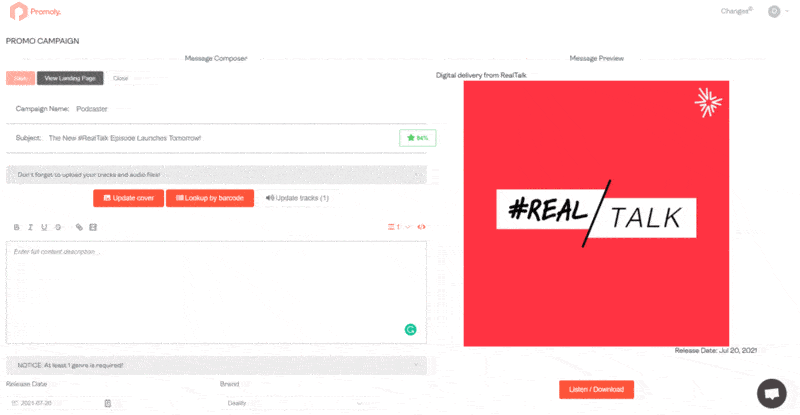 This is a promotional email campaign that links to your customized landing page with trackable high-quality previews, direct downloads, & a feedback form.
2. A 'Links Page' Campaign To Refer Listeners To Their Platform Of Choice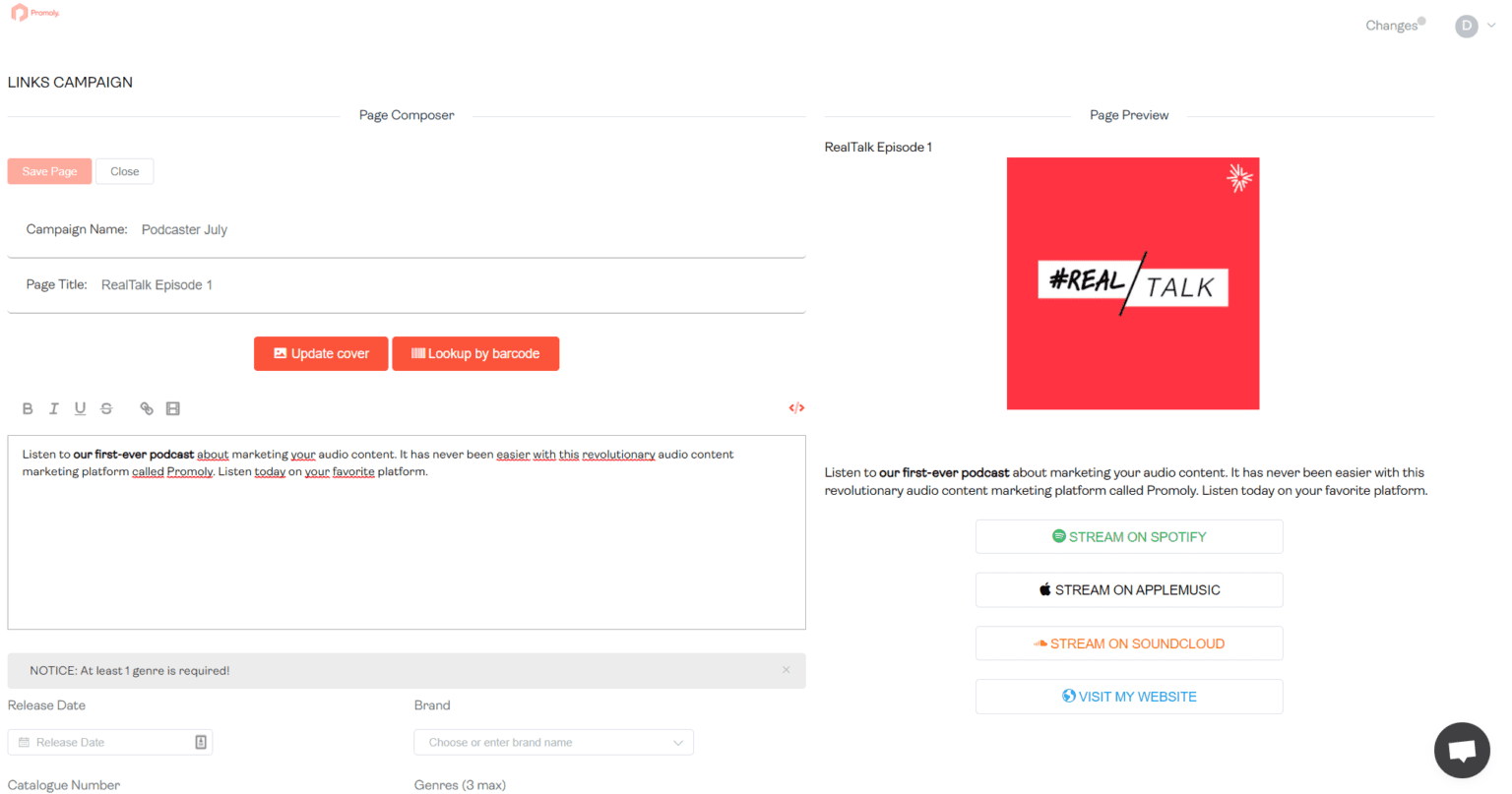 This is a landing page with a list of links to all streaming and download outlets. Promoly can automatically fetch your links for you.
3. Hype Up Your Next Release With A 'Pre-Launch' Campaign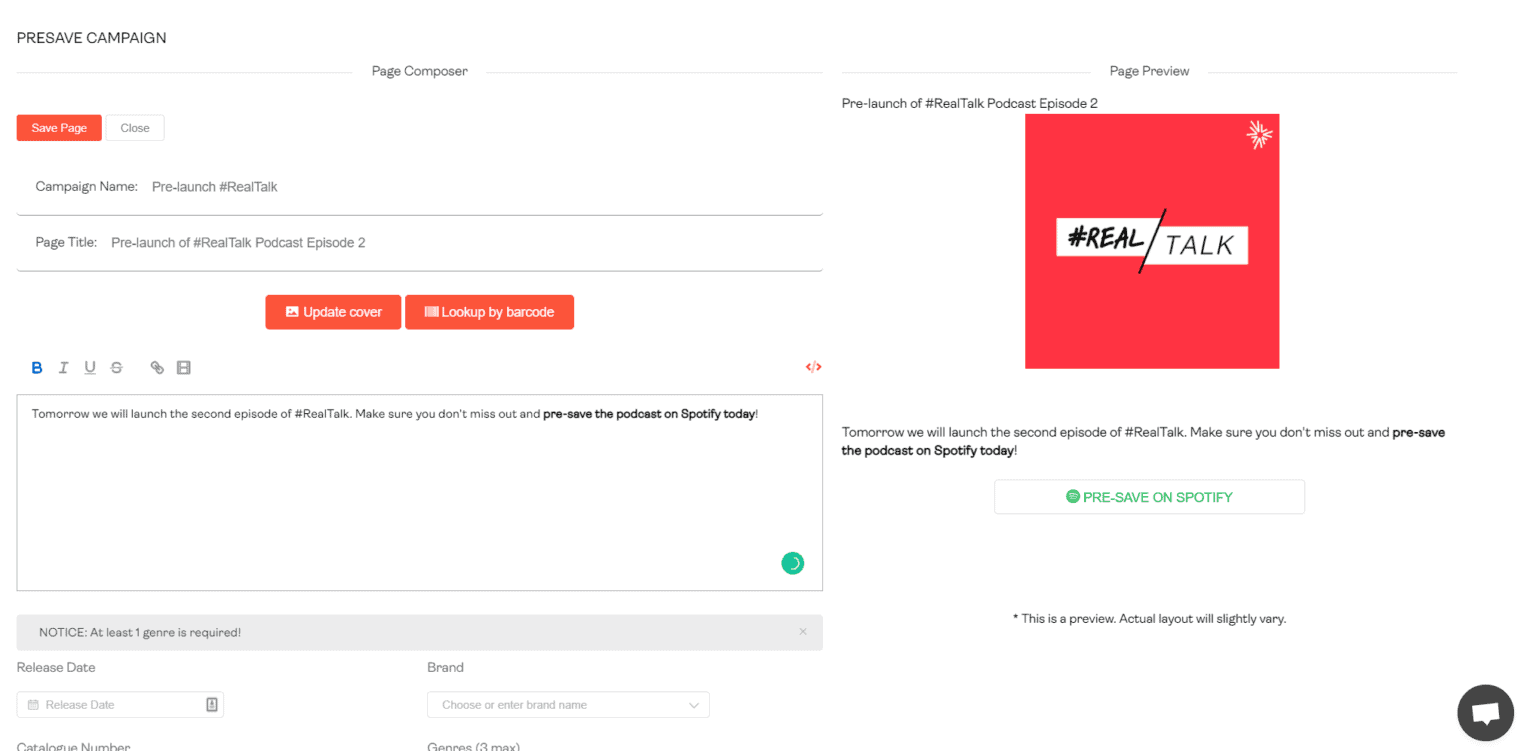 Hype up your audience for your next release with a pre-launch campaign. This is a special type of links page that allows fans to pre-save albums to their Spotify library before it's released.
Send Out The Podcast Promotion Email And See How Your Audience Engages With Your Audio Content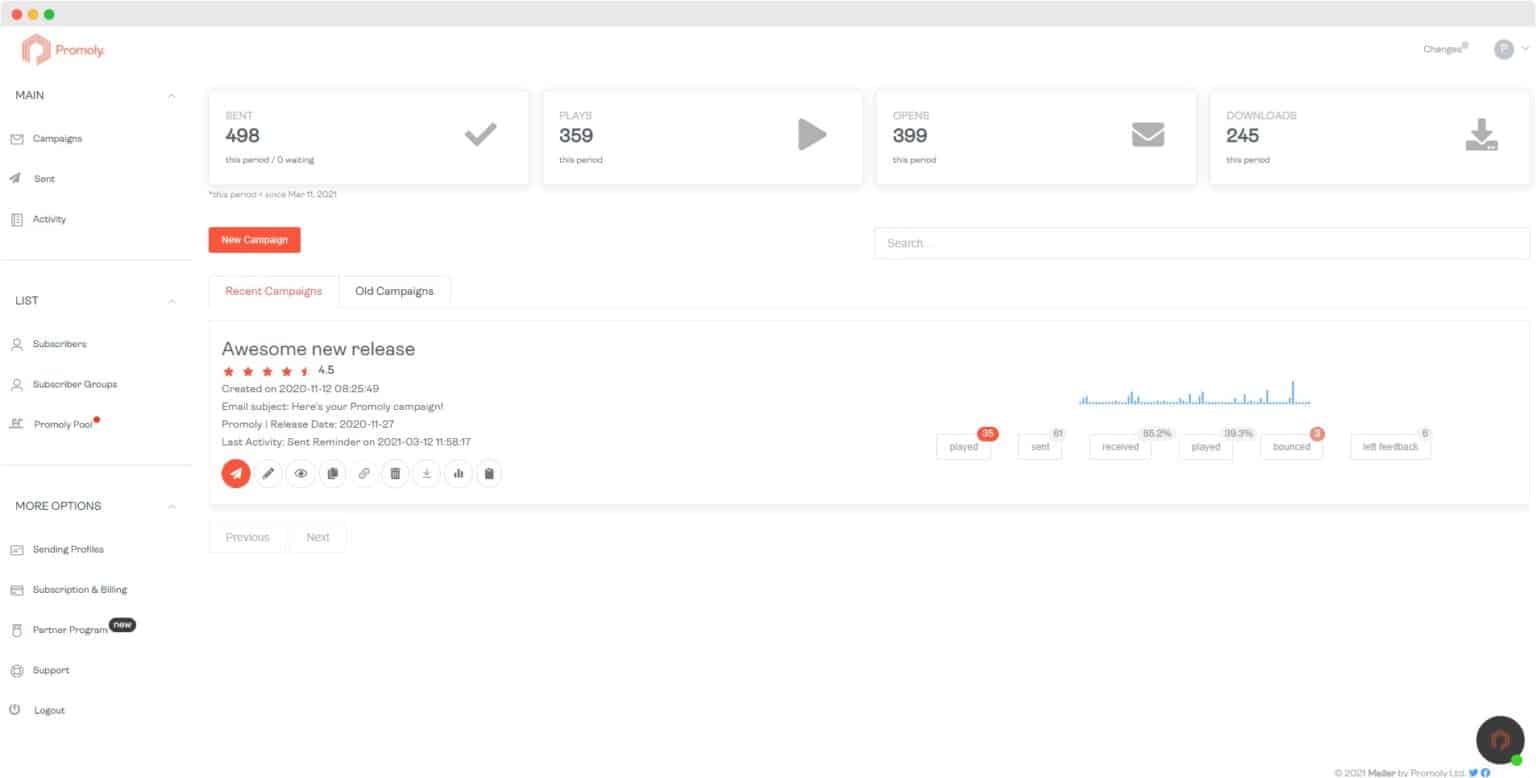 Simply hit the 'Send' button, and your audio marketing campaign will launch and send to your audience.
You can easily track and analyze podcast promo campaigns in real-time. Track the open rates, click-through rates, and the number of listeners from your campaigns.
Start promoting your podcast today with the #1 audio content marketing tool trusted by thousands of creators. 
Normally you would pay up to $580/year, but for a limited time only you can get lifetime access starting at $49 one-time.
Get the deal while stock lasts!
Promoly Basic Plan Lifetime Subscription
Lifetime access to Promoly Basic Plan
Podcast & Audio Content Promotion Platform
Audio Promotion Email Marketing
750 promo email sends / month
Spotify pre-save campaigns
Shop link campaigns
Build unlimited landing pages
Build unlimited link pages
Build unlimited pre-launch pages
1 custom sender profile
Real-time analytics & stats
Access to DJ pool
Upload unlimited contacts
All future plan updates
30-day Money Back Guarantee
Don't miss out on your chance to secure access to Promoly Audio Content Promotion Music Marketing Tool Lifetime Deal at a one-time fee for lifetime access! Click the button below to check it out.
Promoly is an audio content promotion and music marketing tool that helps music artists, podcasters, and record labels to promote their content and reach a larger audience. It allows users to create professional campaigns, send email marketing messages, track audience engagement, and get insights into their promotional efforts. With Promoly's lifetime deal, users can access all its features for a one-time payment, making it a cost-effective solution for content promotion.
Click Here to View The Promoly Audio Content Promotion Music Marketing Tool Lifetime Deal For Yourself