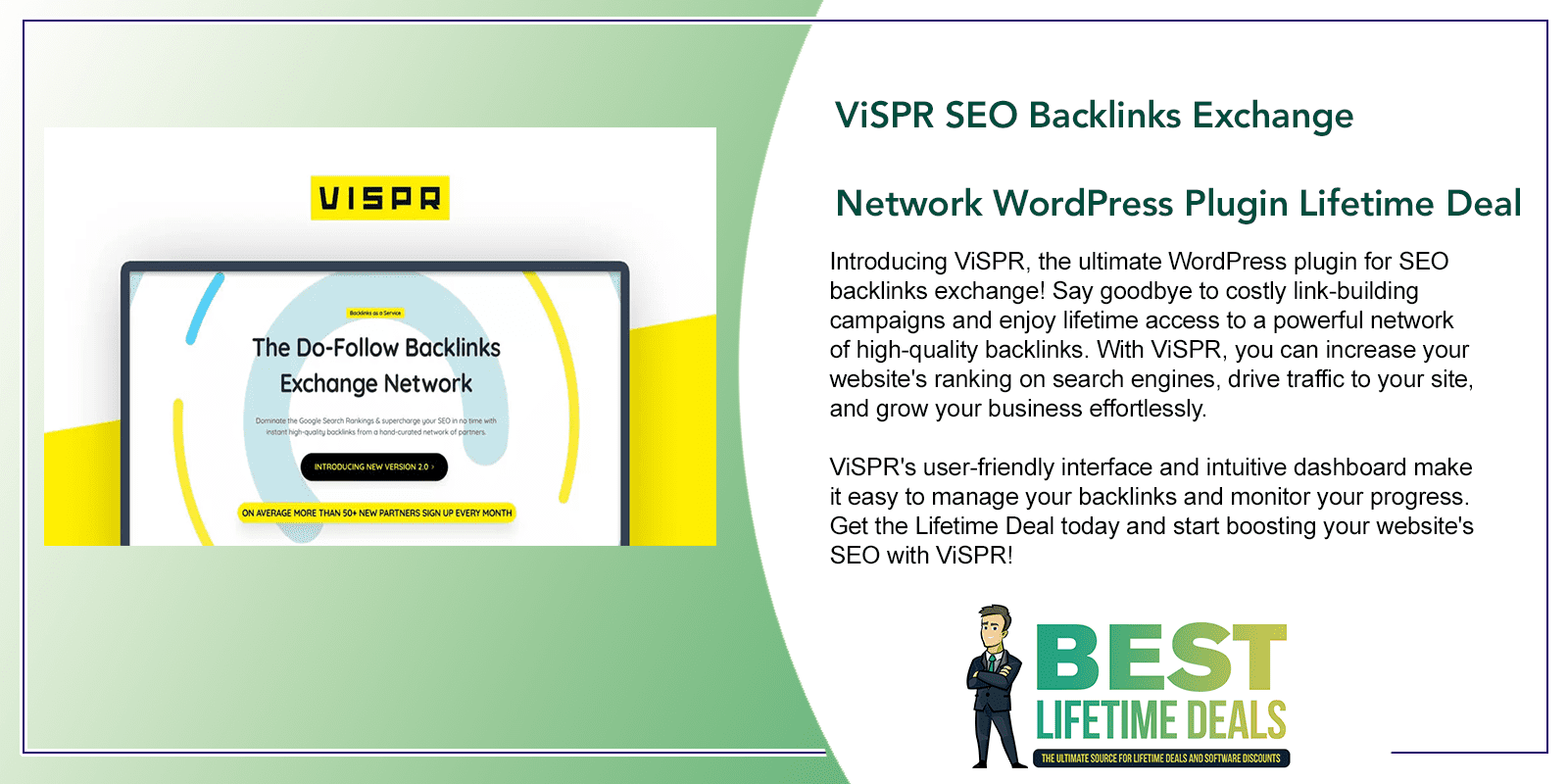 Choose Your Desired Option(s)
Introducing ViSPR, the ultimate WordPress plugin for SEO backlinks exchange! Say goodbye to costly link-building campaigns and enjoy lifetime access to a powerful network of high-quality backlinks. With ViSPR, you can increase your website's ranking on search engines, drive traffic to your site, and grow your business effortlessly.
ViSPR's user-friendly interface and intuitive dashboard make it easy to manage your backlinks and monitor your progress. Get the Lifetime Deal today and start boosting your website's SEO with ViSPR!
Introducing ViSPR SEO Backlinks Exchange Network WordPress Plugin Lifetime Deal
ViSPR is the WordPress plugin that allows you to quickly dominate Google Search Rankings and boost your SEO.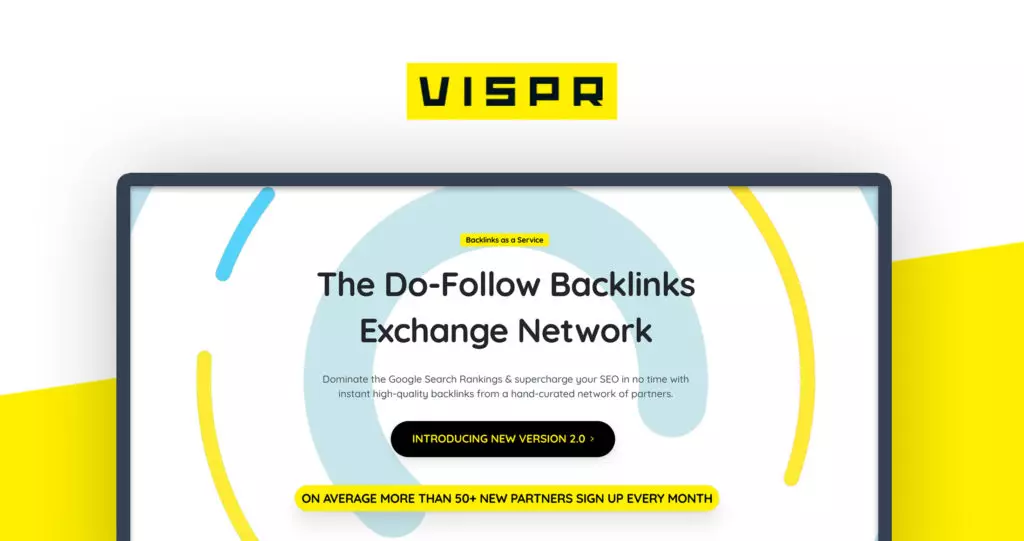 ViSPR is an innovative WordPress plugin designed to boost SEO and dominate the Google Search Rankings. It quickly harnesses the power of a hand-curated network of partners to provide instant high-quality backlinks, optimizing your basic profile in no time.
ViSPR makes it easy to stand out from the crowd and get ahead of the competition in maximum visibility and reach for total success.
Give ViSPR a try today and witness first-hand what it can do for your website or blog!
Use a hand-curated network of partner pages to get quick high-quality backlinks and lead Google Search!
On average 50+ new partners sign up every month!
Works for all types of businesses from blogging to events to service providers and software.
Features: GDPR-compliant, White label.
What Can You Do With ViSPR?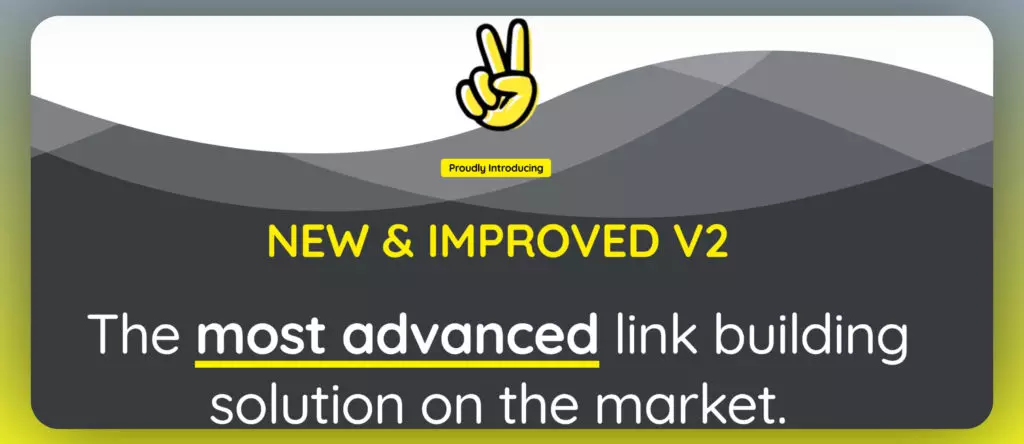 Simply put, ViSPR WP plugin helps startups with SEO.
Instant high-quality backlinks from a hand-curated network of partner pages will help you take control of the Google Search Rankings and quickly boost your SEO.
How Does ViSPR Work?
For the past year, ViSPR has been occupied with responding to all of their partners' input, and they've rectified everything you've been waiting for:
external SEO tools like MOZ, SEMrush, and Ahrefs now display backlinks
live edit your listing profile data
constructed entirely as a WordPress Plugin (no more JavaScript embeds)
categorization of new business types with context-relevant categories and specialties
guaranteed backlinks from ALL partners
user data and email addresses protected from bots & JSON leaks
Trusted By Hundreds Everyday To Reach Their Goals

Fantastic new features:
your UNIQUE partner link scheme is created using custom filters and algorithms
do you only need high-quality backlinks? Block low-quality websites after filtering by DA and SPAMscore
you can get your most significant link statistics right in your WordPress admin panel
on autopilot, add and remove partners over time to replicate natural link-building
no scams, bogus directories, or botlinks; just verified and legitimate partners
Click Here to View The ViSPR SEO Backlinks Exchange Network WordPress Plugin Lifetime Deal For Yourself