Are you on the lookout for some great software deals? Have you ever wondered where to find free lifetime deals that will save you hundreds or even thousands of dollars?
Well, look no further! In this post, we're going to explore where to find these unbelievable deals and how to take advantage of them.
So, whether you're a small business owner or a student on a tight budget, read on to discover some of the best websites and strategies to score free lifetime deals on software. Trust us, your wallet will thank you!
Unlimited lifetime deals for entrepreneurs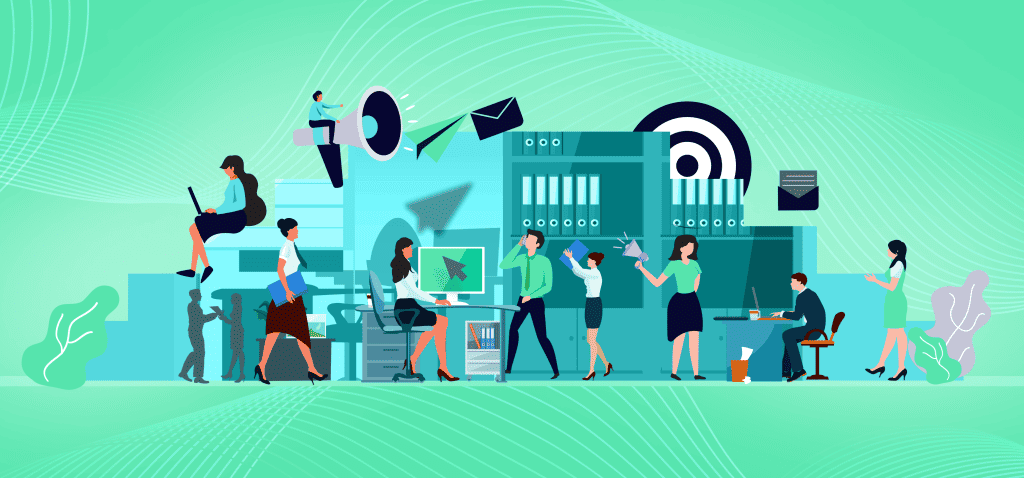 Entrepreneurs are always looking for ways to save money on tools and software for their businesses. Fortunately, there are several SaaS marketplaces that offer unlimited lifetime deals. These deals allow the user to pay a one-time fee and continue to use the tool for life. One such marketplace is Rockethub, which offers a wide range of tools and software with a 30-day refund guarantee.
They even offer freebies during holidays like Black Friday. Appsumo is another great option with a large vendor base and a focus on helping businesses leverage technology. PitchGround is ideal for those in digital marketing, while SaaSMantra is a community-driven platform with free courses and products. DealMirror is another marketplace that offers fantastic lifetime deals on various applications and digital goods.
With so many options available, entrepreneurs can save a significant amount of money while still accessing the tools they need to succeed.
What are lifetime deals, and how do they work?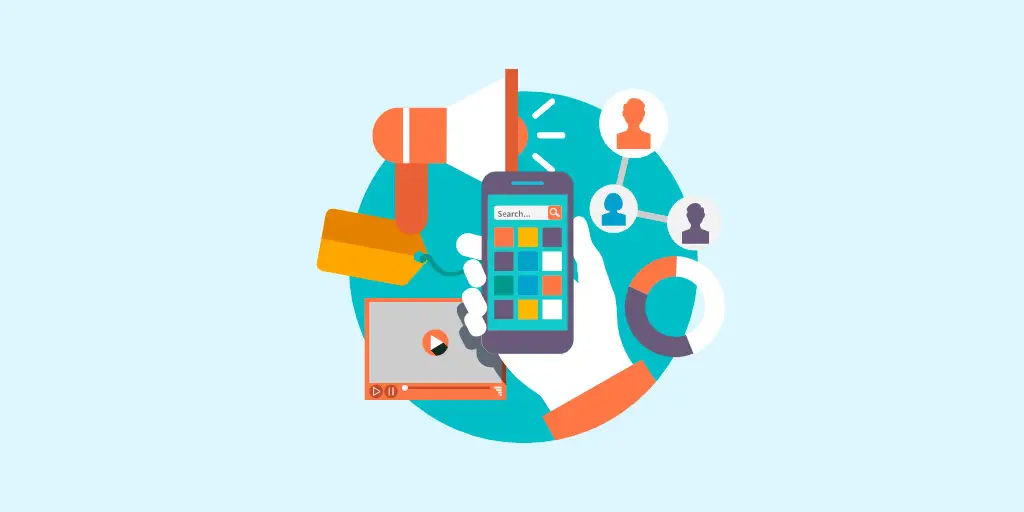 Lifetime deals are a marketing strategy that offers products or software at a discounted price with the goal of attracting and retaining customers for life.
With lifetime deals, customers pay a one-time fee for lifetime access to a product or service.
This strategy is popular among SaaS companies that want to offer cost-effective solutions for their customers.
The biggest advantage of lifetime deals is that they allow end-users to control costs while maximizing the benefits of using the product.
As early adopters, lifetime deal investors can influence the direction of the product, resulting in excellent growth and long-term savings.
However, it's important to consider the limitations that come with lifetime deals and understand the risks associated with buying software products and services from unknown providers.
Top websites for lifetime deals on software and SaaS tools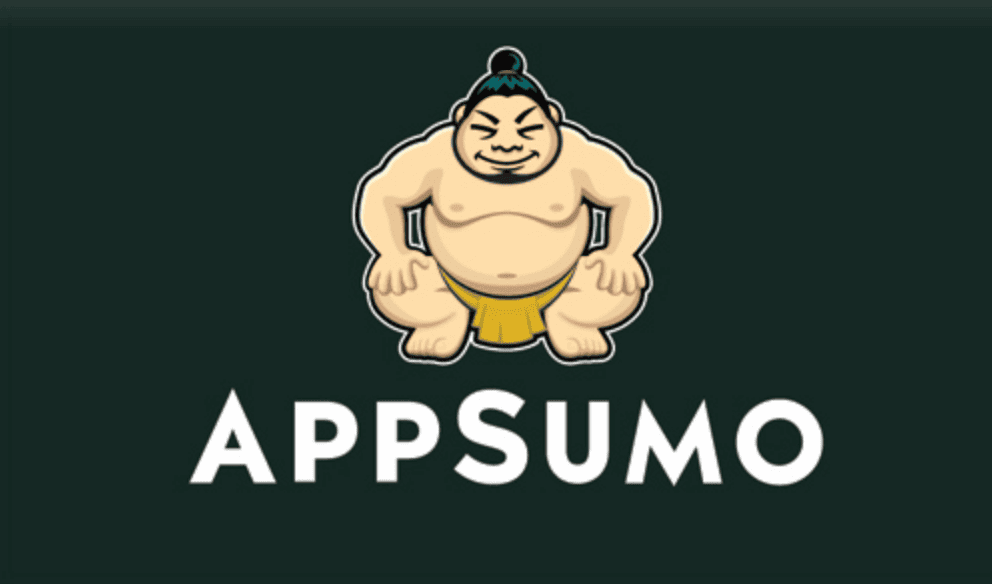 Looking for free lifetime deals on software and SaaS tools? Check out AppSumo, one of the leading software marketplaces that offers a range of tools and software to grow digital businesses.
With a vendor base of thousands, AppSumo collaborates with top tech companies to provide exclusive deals for its customers.
They also allow vendors to register and offer their tools at discounted rates, making it a win-win situation for both businesses.
AppSumo even offers freebies during holidays, such as Black Friday, where you can get your favorite software for free. Plus, their 30-day refund policy guarantees customer satisfaction.
PitchGround is another website that caters to businesses in digital marketing and SaaS, as well as solopreneurs. It offers exclusive discounts on the best tools and software, along with free educational resources like webinars, blog posts, and videos. You can also join their Facebook private group for updates on the latest deals and offers.
PitchGround's unique approach of bridging the gap between entrepreneurs, marketers, and early adopters has helped over 20 companies raise over a million dollars in crowdfunding in just eight months of operation.
For entrepreneurs and marketers looking to explore new SaaS tools, SaaS Mantra is a community-driven lifetime discount platform that connects thousands of entrepreneurs worldwide.
With over 400 SaaS founders and 80 launched products under its belt, SaaS Mantra offers the best lifetime deals on SaaS-based software, SEO tools, and other software.
It even offers free courses on SaaS and other types of content, making it an incredible resource for solopreneurs and entrepreneurs.
The platform helps businesses grow with carefully laid-out growth strategies, making it a revolutionary SaaS ecosystem.
AppSumo: the leading software marketplace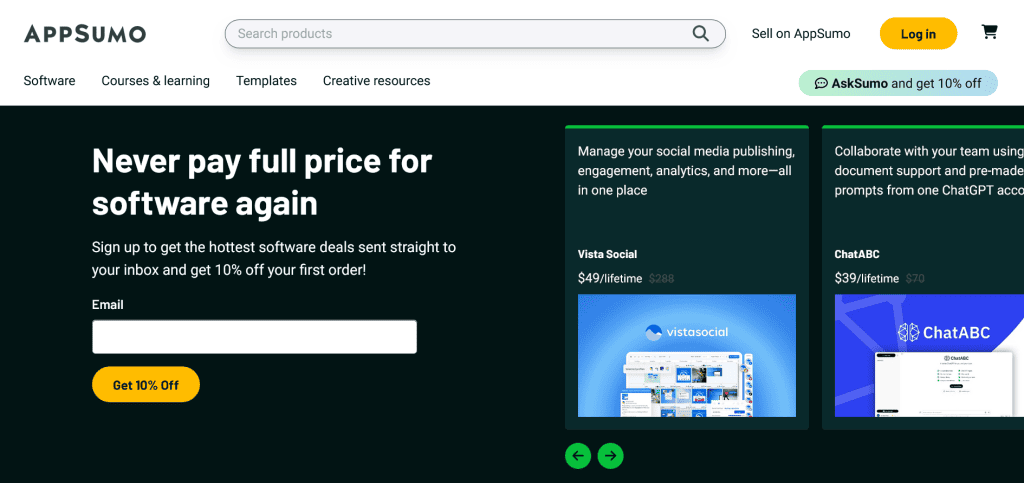 AppSumo is a top-rated online marketplace that offers amazing deals on SaaS products and business software. With a strong focus on providing lifetime subscriptions, AppSumo has brought about a revolution in the software deal industry.
By partnering with top-rated software companies and entrepreneurs, AppSumo brings the best of the best to its clients.
The platform has an extensive collection of quality software products for anyone looking to create, grow, or scale their business.
Whether you're an entrepreneur, marketer, or creative professional, you'll find something useful on AppSumo.
Their weekly deals are highly sought-after and are often sold out within a week of their launch. Plus, their premium rewards membership program gives members access to exclusive deals and extra discounts.
PitchGround: bridging the gap between entrepreneurs and early adopters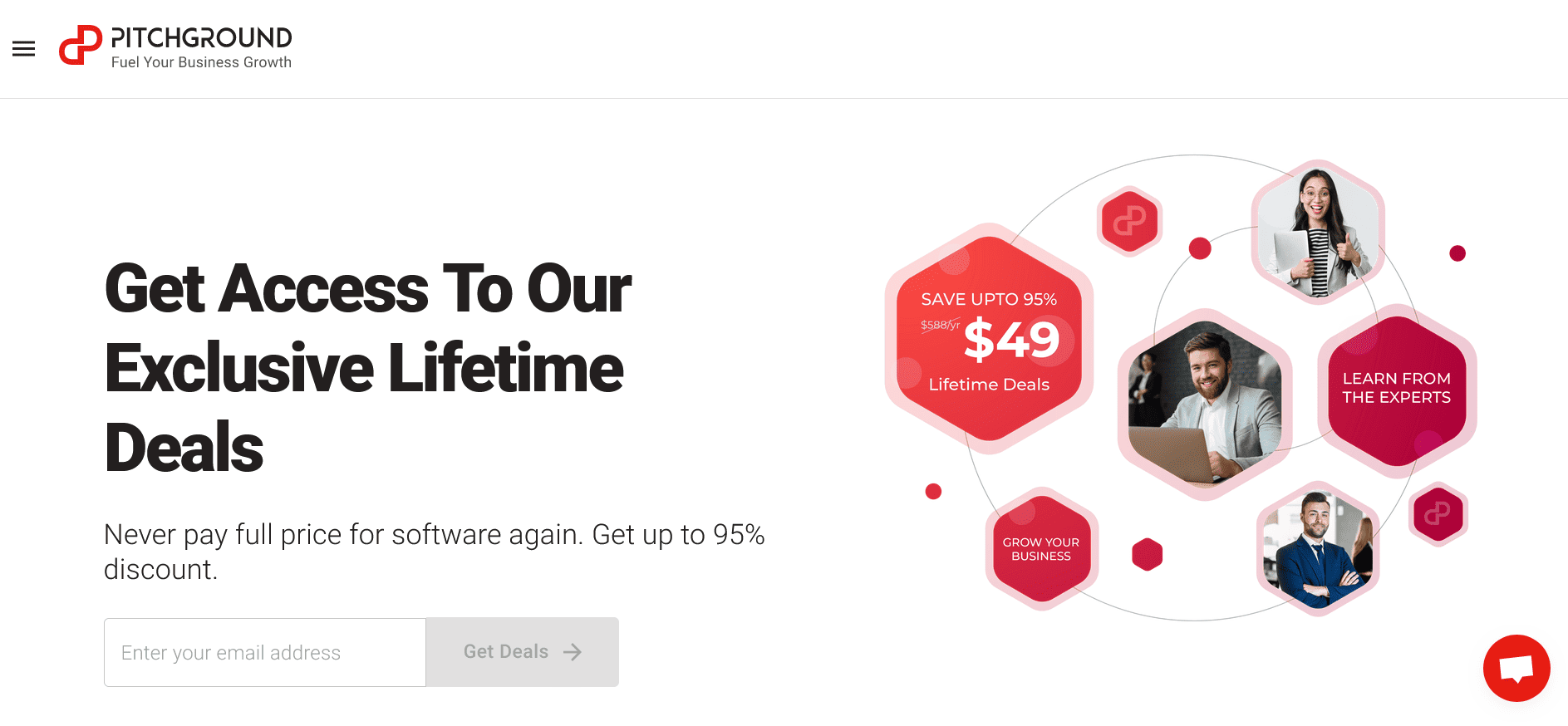 PitchGround is a unique platform that bridges the gap between entrepreneurs and early adopters.
Working towards bringing together these two groups of people, PitchGround offers cost-effective solutions that help businesses grow with the help of software.
The website also follows an education-first approach, helping users understand the benefits of each product available on the platform.
By using PitchGround, businesses can save up to 95% on lifetime SaaS deals, a significant advantage for small and medium-sized businesses.
The platform aims to help online businesses grow by providing access to the best software and an education-first approach to growth. It is an ideal website for entrepreneurs, marketers, and founders to discover cost-effective solutions that can significantly enhance their business growth.
PitchGround offers top deals with over 90% discounts, enabling businesses to get the best software at a fraction of the market price.
PitchGround also offers free deals that can significantly benefit small businesses. The website has already helped over 20 companies raise over a million dollars in crowdfunding in less than 8 months of operation, which is a testament to its effectiveness.
Users should keep a close eye on the PitchGroubd platform for offers and deals that suit their business needs.
Tushar, known as the Interesting Guy, hosts the Growth Journey Podcast on PitchGround. As a businessman, content creator, and collaboration manager, Tushar shares his experience and knowledge with the audience on how to stimulate growth for their businesses.
He has been into content creation for more than 5 years and started his first business at age 11. He writes poems, stories, and raps as a hobby and loves to talk to people about growth.
PitchGrounds unique approach to bridging the gap between entrepreneurs and early adopters is commendable. The platform brings valuable software at a nominal price to businesses that would otherwise require a substantial investment.
PitchGround's emphasis on education helps to demystify technology and present it in an approachable and useful way.
Businesses that use PitchGround can significantly enhance their growth and improve the efficiency of their operations.
Overall, PitchGround is an ideal website for entrepreneurs, marketers, and founders looking to save money on software and tools.
The website's education-first approach to growth and cost-effective solutions are perfect for small businesses that require the software but may not see an immediate ROI due to their limited budget. PitchGround offers a unique opportunity to experience quick growth at a nominal price.
PitchGround is a platform that is worth keeping an eye on to take advantage of the best deals in the market. The website's unique offerings and approach to growth make it a standout in the market.
Businesses should leverage the opportunities provided by PitchGround to grow, enhance their operations, and gain a competitive advantage in the market.
Benefits of lifetime deals for small businesses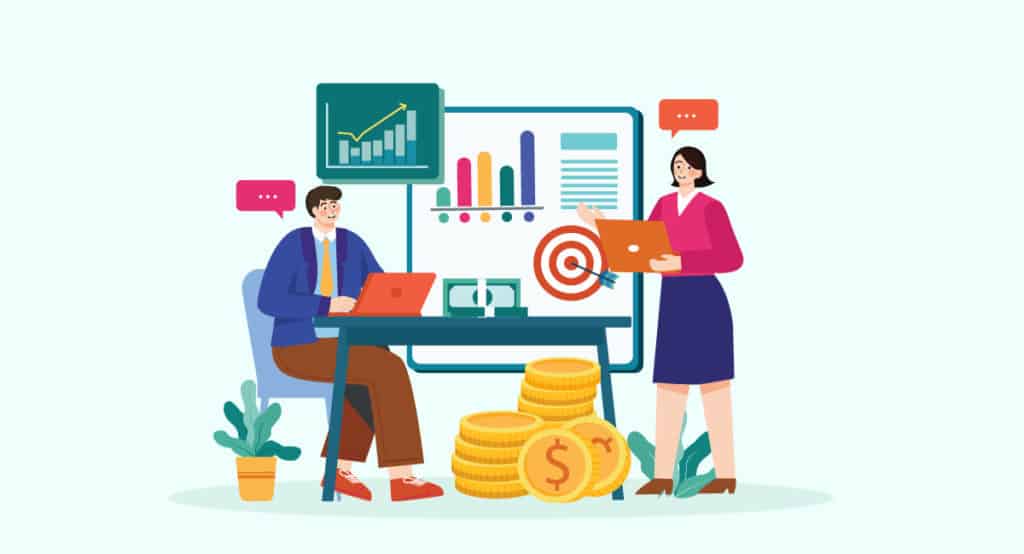 Lifetime deals provide a great opportunity for small businesses to access premium digital tools at affordable prices.
By signing up for these deals, businesses can save a lot of money on software and services that they would have had to pay full price for.
These deals are especially beneficial for startups and businesses on a tight budget, as they help to keep costs down while increasing productivity.
Additionally, lifetime deals often offer access to new and innovative tools that may not be available elsewhere, giving small businesses a competitive edge.
Furthermore, lifetime deals typically offer a one-time purchase that gives users unlimited access to the software or service.
This means that businesses can budget accordingly and avoid ongoing subscription fees that can add up over time.
By making a one-time payment, businesses can gain access to tools and services that would otherwise be out of their reach.
Lifetime deals also offer the opportunity to try out new tools without a huge financial commitment.
This is especially beneficial for small businesses that are just starting out and may not have a lot of capital to invest in new software.
By taking advantage of free trials and lifetime deals, businesses can experiment with different tools and find the ones that work best for them.
In addition, lifetime deals often come with great support and customer service. This is important for small businesses that may not have a dedicated IT team or technical support staff.
With lifetime deals, businesses can rest assured that they will have access to helpful and responsive customer support.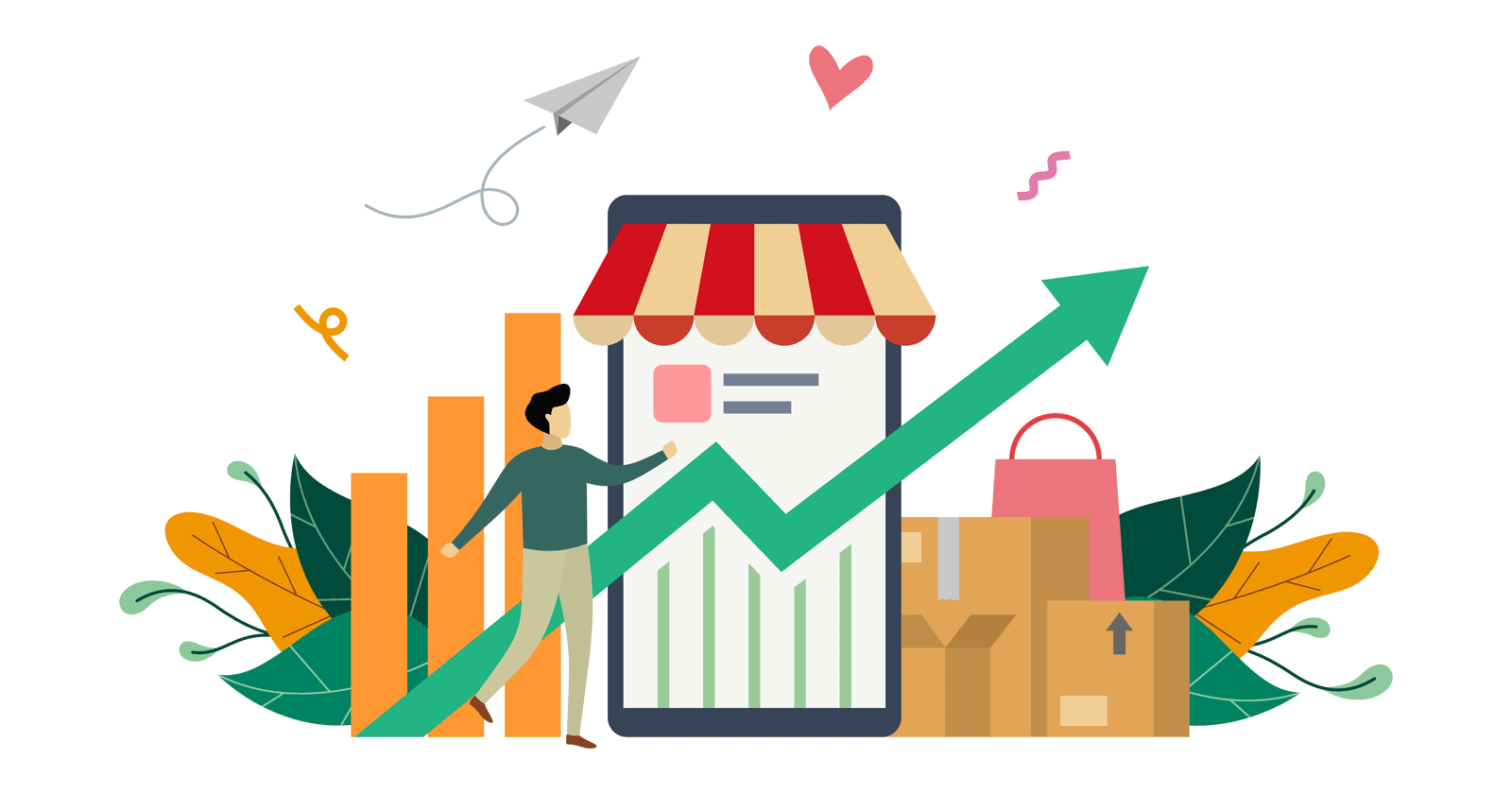 Moreover, lifetime deals also offer flexibility in terms of usage.
Since businesses own the software or service outright, they can use it as much or as little as they need without worrying about subscription limits or additional fees.
This can be especially beneficial for businesses that have variable or seasonal needs.
Lifetime deals are also a great way to stay up-to-date with the latest technology trends and advancements.
By investing in new tools and services, small businesses can keep up with the competition and stay ahead of the curve.
Additionally, new tools can help businesses work more efficiently and effectively, ultimately leading to increased productivity and profitability.
Furthermore, lifetime deals often come with added bonuses and perks that can be beneficial for small businesses.
These can include access to training resources, exclusive webinars, and additional software add-ons. By taking advantage of these extras, businesses can get even more value out of their lifetime deals.
In conclusion, lifetime deals offer a range of benefits for small businesses, from cost savings and increased flexibility to access to new technology trends and great customer support.
By taking advantage of these deals, businesses can gain access to premium tools and services at affordable prices, ultimately helping them to work more efficiently and achieve greater success.
To find the best curated lifetime subscription deals, visit us at BestLifetimeDeals.com.