Choose Your Desired Option(s)
Doopoll Conversion Optimized Survey and Forms Creation App Lifetime Deal
doopoll is the all-in-one survey & forms platform that makes getting feedback a breeze with beautiful surveys that get 3x more responses. Track responses in real-time. Get fast insights with autogenerated charts.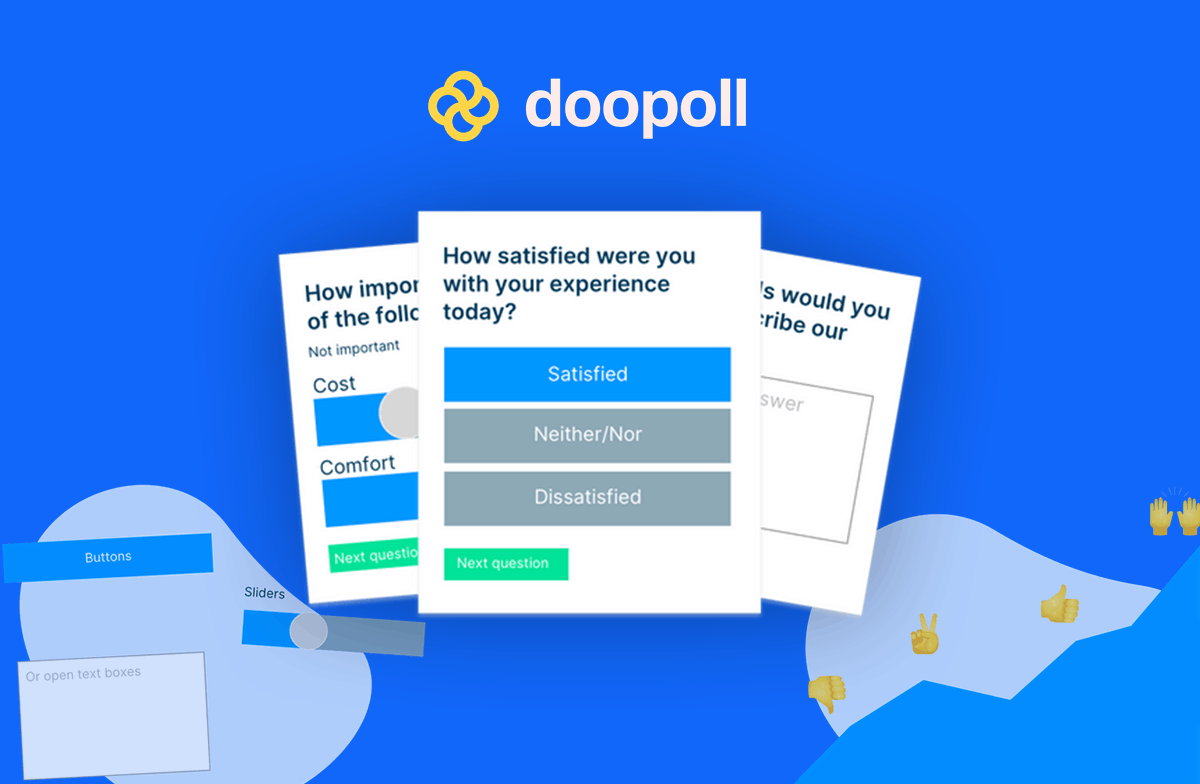 Create Brilliant Surveys. Show Real-Time Results. With Zero Fuss.
Getting feedback is hard.
You have to spend hours designing a survey, collecting data and then interpreting the results. It takes forever!
doopoll makes it easy to get feedback with surveys that convert 3x better than traditional ones because they are beautiful and interactive. And you can collect responses in real-time so you'll know what people think as soon as possible. Plus, the analytics dashboard gives you instant insights into your data.
Get 3x more responses with the easy-to-use survey builder that is designed for conversion.
Hundreds of templates: From Net Promoter Score (NPS) feedback, to Event feedback, to Employee surveys, and many more.
Unlimited sharing options – use as many as you like. Share by Email, QR code, social media or grab the link.
See your survey responses in real-time and use the presenter screen for big events and webinars.
Click Here to View The Doopoll Conversion Optimized Survey and Forms Creation App Lifetime Deal Lifetime Deal For Yourself
Create Beautiful Conversion Optimized Surveys That Get 3x More Responses
You don't want to create a survey. You want to set it up and get responses as quickly as possible.
doopoll has removed all of those unnecessary things and distractions other tools put in your way, so you can get as many responses as possible.
Creating a survey is easy, you can either start from scratch in the drag & drop editor or use one of the hundreds of templates to start your survey.
Simple Question Types, Beautifully Designed For Any Device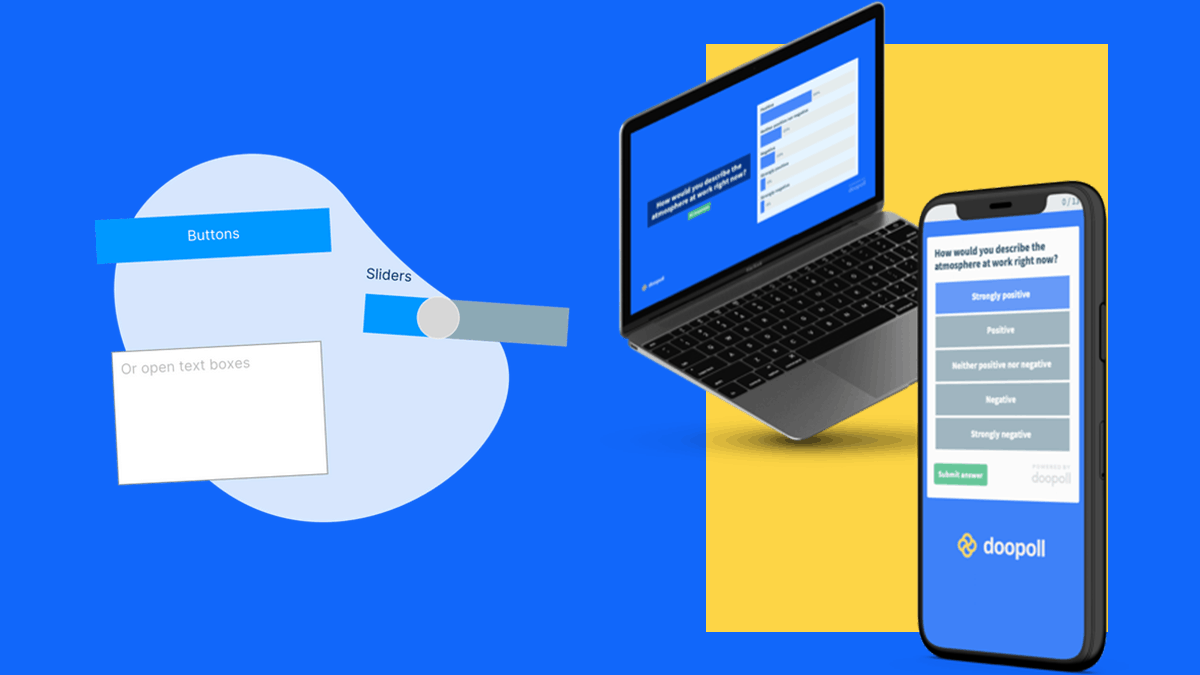 Normal survey software has questions like a matrix, a Likert and so many things that don't even sound like real words. This makes it difficult for people to complete your survey.
doopoll is different.
With doopoll, you get question types that humans really respond to. In fact, doopoll surveys get 3-4x more responses because they're easy to use. Choose from:
Slider questions – drag a slider along a scale to indicate the strength of feeling. Intuitive and accessible.
Button questions – multiple-choice, yes/no, or whatever you're feeling. Big buttons. Designed for thumbs.
Open text – Other survey tools have this. But then you need to analyze the responses one-by-one. With doopoll you can analyze the responses in real-time with machine learning to tell you exactly how your respondents are feeling.
Hundreds Of Survey Templates Designed By Survey Experts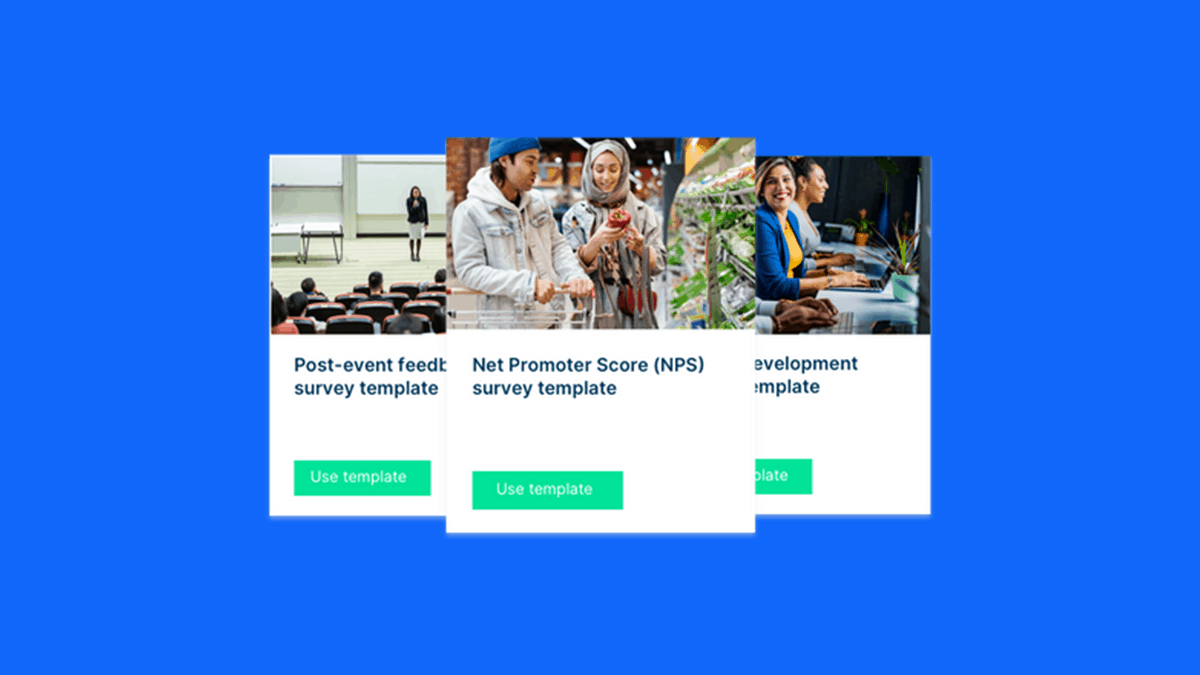 We know how it is: you've got a survey in mind but don't have the time to create new questions for your research.
That's doopoll offers pre-written templates that are tailored towards specific types of surveys, so all you need to do is fill in the blanks!
Surveying customers? Use the Net Promoter Score (NPS), Customer Satisfaction Score (CSAT) and Customer Effort Score (CES) templates with a single click.
Poll for employees? Use the Employee Satisfaction, Employee Benefits and Manager Feedback templates.
Running an event? Grab the pre-event planning template, annual general meeting template, or post-event feedback template.
Track Responses Over Time, Place Or Group With Repeatable Surveys.
One of the most powerful features of doopoll: see how your respondents change over time or place or group with repeatable surveys. Ask the same question set multiple times and compare the results in real-time.
Multiple offices? Create a survey for each and see how people differ by location.
Customer segments? Got you! Create a survey for each and get deeper insights.
Quarterly customer satisfaction? No problem. A survey for each will show how you're doing each quarter.
Share Your Surveys Anywhere, Fast & Easy.
Unlimited sharing options – use as many as you like. Share by Email, QR code, social media or grab the link and collaborate with your whole team.
Analyze Results Like You've Never Done Before With AI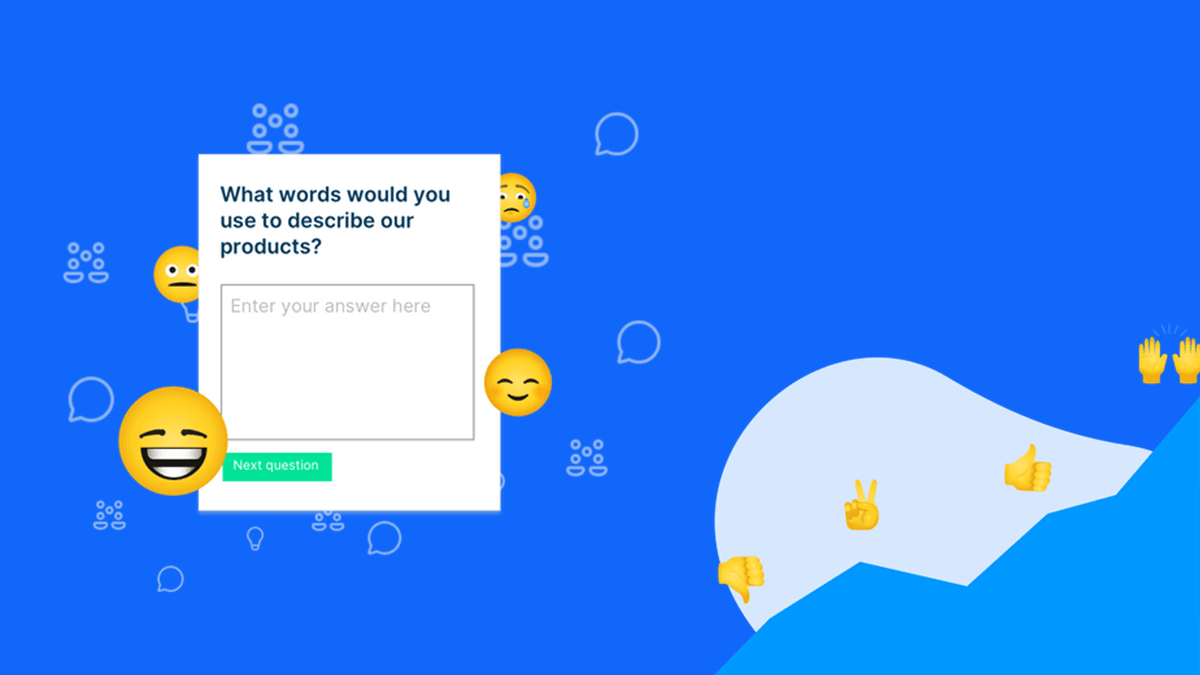 With the real-time sentiment analysis, you will save hours on analysis each month.
This is especially a huge timesaver for open questions.
doopoll offers AI-based real-time sentiment analysis to get a feel for the themes and mood in seconds.
You can even order comments by most positive to least positive.
Click Here to View The Doopoll Conversion Optimized Survey and Forms Creation App Lifetime Deal Lifetime Deal For Yourself
Export Your Results & Analysis As Clear Multi-Use Graphs And Charts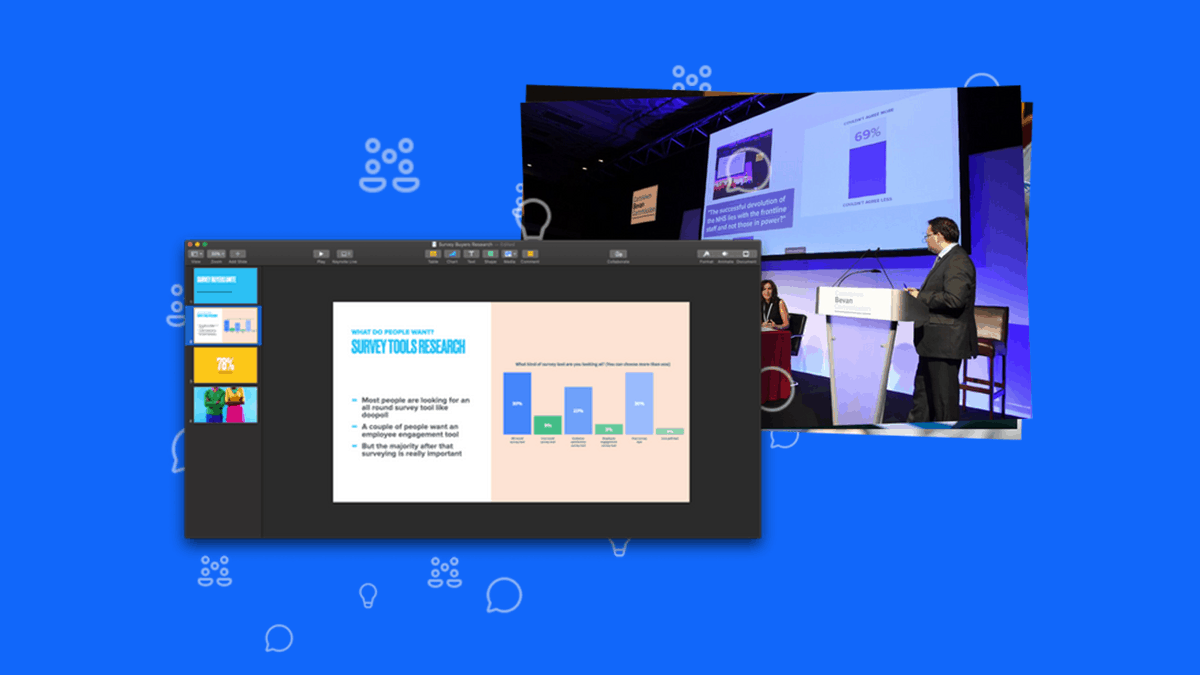 You can export your survey results and analysis into a beautifully designed chart or graph in one click.
They're perfect to weave into your Keynote or PowerPoint, or overlay onto a Word or PDF report you're creating. doopoll also allows full dataset exports to .CSV allowing you to easily import the data to your software of choice.
Present Results In Real-Time
With doopoll you can see how your audience feels in real-time, in big, bold graphics.
Project your results live on a big screen – great for panels and keynotes.
Also perfect for webinars – just switch between your slides and doopoll.
Doopoll Plus Plan Lifetime Subscription
Lifetime access to doopoll Plus Plan
Build beautiful surveys that get 3x more responses
1 user
250 responses per month per survey
Collect emails at end of survey
Add logo and custom branding
Light doopoll branding
Export results
Realtime sentiment analysis
Exclusive monthly webinars
Big screen presenter
Integrate with Zapier
All future plan updates
30-day Money Back Guarantee
Don't miss out on your chance to secure access to Doopoll Conversion Optimized Survey and Forms Creation App Lifetime Deal at a one-time fee for lifetime access! Click the button below to check it out.
Click Here to View The Doopoll Conversion Optimized Survey and Forms Creation App Lifetime Deal Lifetime Deal For Yourself
You may also like