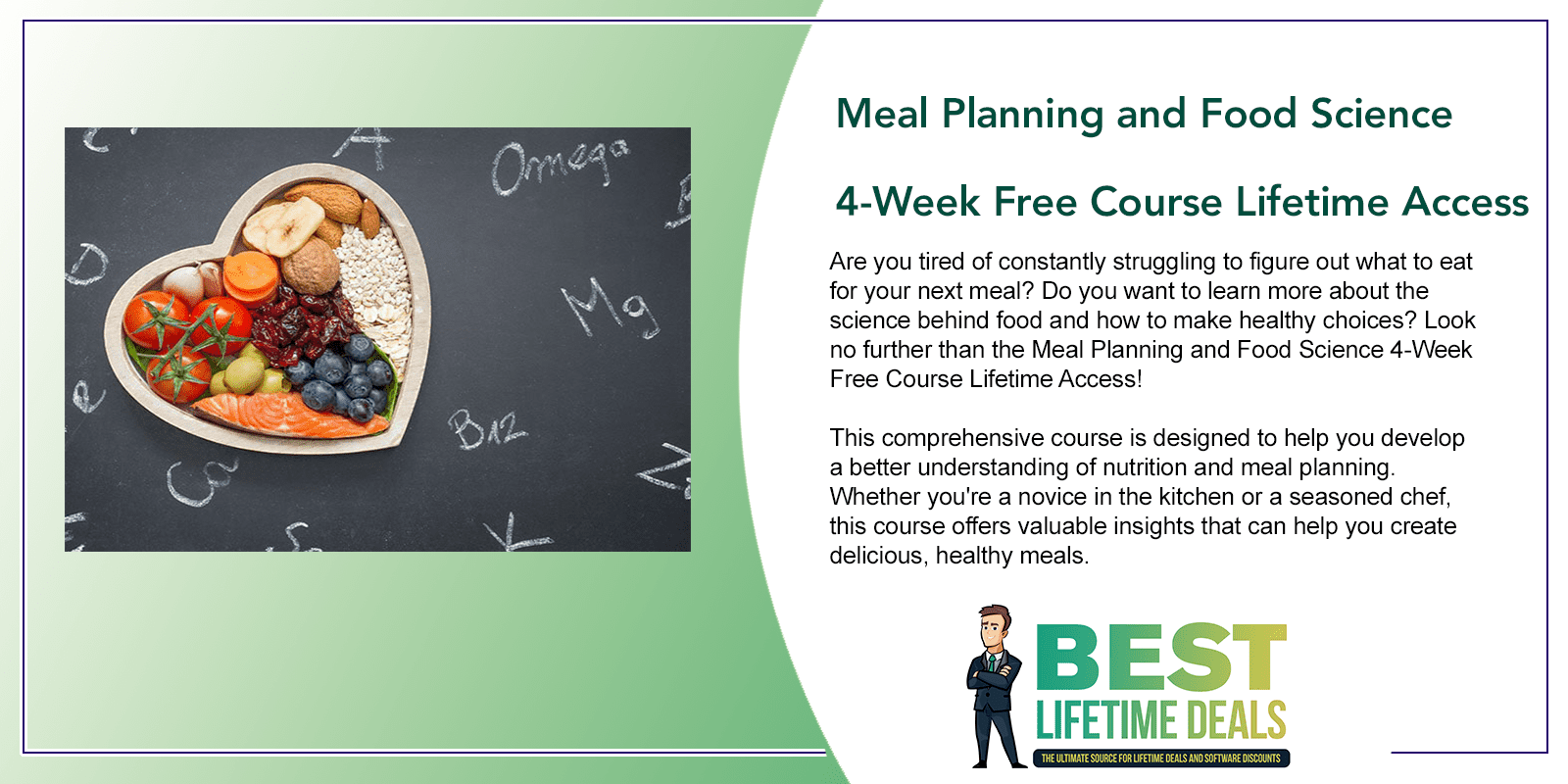 Choose Your Desired Option(s)
Meal Planning and Food Science Free Course Lifetime Access
Do you know how your body works? Before you can learn more about the fundamentals of nutrition and food science, you must understand some basic anatomy and physiology, especially with regards to your gastrointestinal tract. This course gives you content on body basics and the primary food forms that you'll need. Most diet plans advertised online cost more than normal food, but it doesn't have to be the case. This course teaches you not only about healthy meals but also how to develop food plans while staying within your budget.
Meal Planning and Food Science 4-Week Free Course Lifetime Access!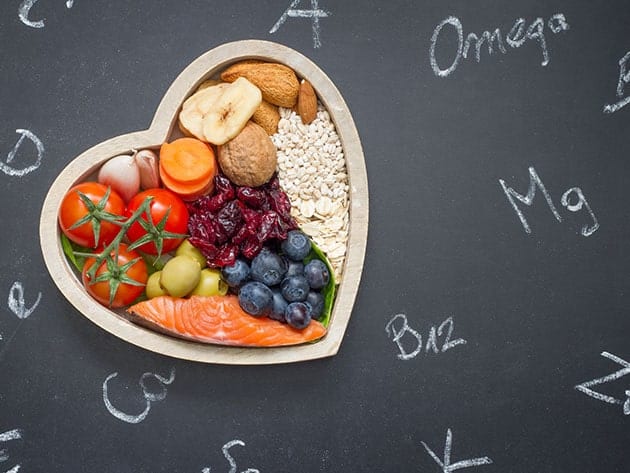 Are you tired of constantly struggling to figure out what to eat for your next meal? Do you want to learn more about the science behind food and how to make healthy choices? Look no further than the Meal Planning and Food Science 4-Week Free Course!
This comprehensive course is designed to help you develop a better understanding of nutrition and meal planning. Whether you're a novice in the kitchen or a seasoned chef, this course offers valuable insights that can help you create delicious, healthy meals.
Over the course of four weeks, you'll learn the fundamentals of nutrition, including the roles of carbohydrates, proteins, and fats in your diet. You'll also learn how to read food labels, make healthy substitutions, and plan meals that meet your unique nutritional needs.
But that's not all – this course also explores the science behind food and cooking. You'll learn about the chemical reactions that occur during cooking and how to use different cooking methods to achieve the best results.
Plus, with lifetime access to the course materials, you can revisit the lessons at any time to refresh your knowledge or explore new recipes and techniques.
Don't miss out on this opportunity to take control of your diet and learn the science behind the foods you eat. Enroll in the Meal Planning and Food Science 4-Week Free Course Lifetime Access today!
Meal Planning and Food Science 4-Week Free Course Lifetime Access Features:
Access 8 lectures & 8 hours of content 24/7
Understand some basic anatomy & physiology
Learn more about carbohydrates & how they're vital in your dietary patterns
Know what protein is, why it's essential, & how much you actually need on a regular basis
Comprehend fats a little better
Identify foods that maximize your odds of reaching your goals
Learn more about hydration
Understand the science behind the perfect cup of tea & coffee
Delve into the science of salts & a variety of other seasonings and flavorings
Dissect the various forms of sweeteners
Lean facts about food selection & valuation
Important Details
Length of time users can access this course: 4 weeks
Access options: desktop & mobile
Certificate of completion included
Redemption deadline: redeem your code within 30 days of purchase
Updates included
Experience level required: intermediate
Have questions on how digital purchases work?
Highlight the benefits of meal planning and food science:
In the product description, emphasize the advantages of learning about meal planning and food science. Explain how it can help people improve their health, save money, and reduce food waste. Provide statistics and research findings to back up these claims.
Include customer testimonials:
Share reviews or testimonials from previous customers who have taken the course. Let potential customers know how the course has helped others and the impact it has had on their lives.
Offer a sneak peek:
Give people a taste of what they can expect by offering a preview of the course content. This could be a video trailer, a sample lesson or module, or a downloadable PDF that outlines the course topics.
Provide value-adds:
Consider offering additional resources that complement the course, such as meal planning templates, recipe books, or access to a private Facebook group where participants can connect with each other and ask questions.
Address potential objections:
Identify any objections that potential customers might have, such as concerns about the time commitment or the difficulty level of the course. Address these objections in the product description or in a FAQ section to help alleviate any hesitations.
Offer a money-back guarantee:
Give customers peace of mind by offering a money-back guarantee. This can help build trust and confidence in the product, which could lead to more sales.
Leverage social proof:
Highlight any media coverage, awards, or certifications that the course has received. This can help establish credibility and position the course as a trusted authority in the field of meal planning and food science.
Requirements
Any device with basic specifications
Terms
Unredeemed licenses can be returned for store credit within 30 days of purchase. Once your license is redeemed, all sales are final.
Click Here to View The Meal Planning and Food Science Free Course Lifetime Access For Yourself