Choose Your Desired Option(s)
Password Boss Master Password Autofiller App Lifetime Deal
Total Organization, Total Security: One Master Password to Rule Them All
Introducing Password Boss Master Password Autofiller App Lifetime Deal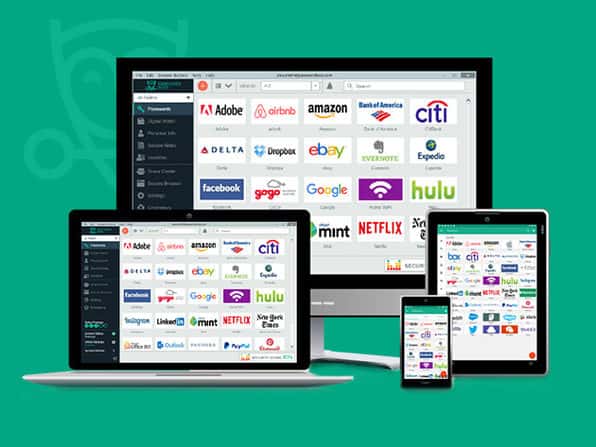 Are you tired of remembering multiple passwords and struggling with tedious login processes? Look no further than Password Boss, the ultimate password management and autofill app that offers a lifetime deal with unlimited access to its powerful features!
Here are some of the key features of Password Boss Master Password Autofiller App Lifetime Deal:
Master Password Autofill: Password Boss remembers and autofills your passwords, eliminating the need to remember multiple passwords for different accounts. With just one master password, you can securely access all your accounts and streamline your login process.
Advanced Security: Password Boss uses advanced encryption technology to protect your passwords and personal information, ensuring that your data is secure and private. You can trust Password Boss to keep your passwords safe from hackers and identity theft.
Password Generator: Password Boss helps you create strong and unique passwords for your accounts with its built-in password generator. You can generate complex passwords that are hard to crack, improving the security of your online accounts.
Auto-Sync Across Devices: Password Boss automatically syncs your passwords across all your devices, including desktops, laptops, smartphones, and tablets. This ensures that you have access to your passwords wherever you go, making it easy to use Password Boss on all your devices.
Form Autofill: Password Boss can also automatically fill in forms with your personal information, such as name, address, and payment details. This saves you time and effort when filling out online forms, making your online experience more convenient and efficient.
Secure Sharing: Password Boss allows you to securely share passwords with family members, friends, or team members. You can share passwords without revealing the actual password, ensuring that your passwords remain safe and secure.
Lifetime Deal: With Password Boss's lifetime deal, you get unlimited access to all its features without any recurring subscription fees. This allows you to enjoy the benefits of secure password management and autofill for a lifetime, saving you money in the long run.
Don't compromise your online security with weak passwords or struggle with remembering multiple passwords. Grab this exclusive lifetime deal for Password Boss today and take control of your passwords with ease and security. Simplify your online experience and protect your accounts with Password Boss's master password autofill app!
Description
Use this premium app to store and auto-fill usernames and passwords for all your online accounts. Just remember one master password, and let Password Boss do the rest. This means you'll always be using strong passwords composed of randomized character strings, for maximum security and peace-of-mind.
Use one master password to fill in unique usernames & passwords for different websites
Store an unlimited number of passwords
Auto-fill forms on websites w/ saved passwords
Access your passwords anywhere w/ syncing across devices
Share passwords w/ unlimited number of people
Prevent data theft by deleting data from lost devices & utilizing 2-step verification
Reviews
Specs
System Requirements
Internet required
Windows XP or newer
Mac
iOS
Android
Important Details
Redemption: must redeem within 30 days of purchase
Length of access: lifetime of device
Restrictions: activation included for 3 devices
Unlimited password storage
256-bit AES and SSL/TLS encryption
Automatic website login
Form-filling on websites
2-Step verification
Digital wallet
Automatic password generator
Unlimited sharing of saved items
Emergency access
Remote device delete
Secure digital notes
Password importing
About the Developer
Password Boss is the free password manager and digital wallet designed for anyone who has trouble remembering their passwords. By securely storing personal information and synchronizing it across all devices, Password Boss is the easiest way for people to safely login to websites, access their accounts and shop online. A premium version of the Password Boss app is available with features such as online backups, 2-step verification and unlimited, secure password sharing. The app is available for Windows PCs and tablets, as well as iOS and Android mobile devices. Password Boss was founded in 2014 and is privately funded.
Terms
Unredeemed licenses can be returned for store credit within 30 days of purchase. Once your license is redeemed, all sales are final.
Click Here to View The Password Boss Master Password Autofiller App Lifetime Deal For Yourself
You may also like