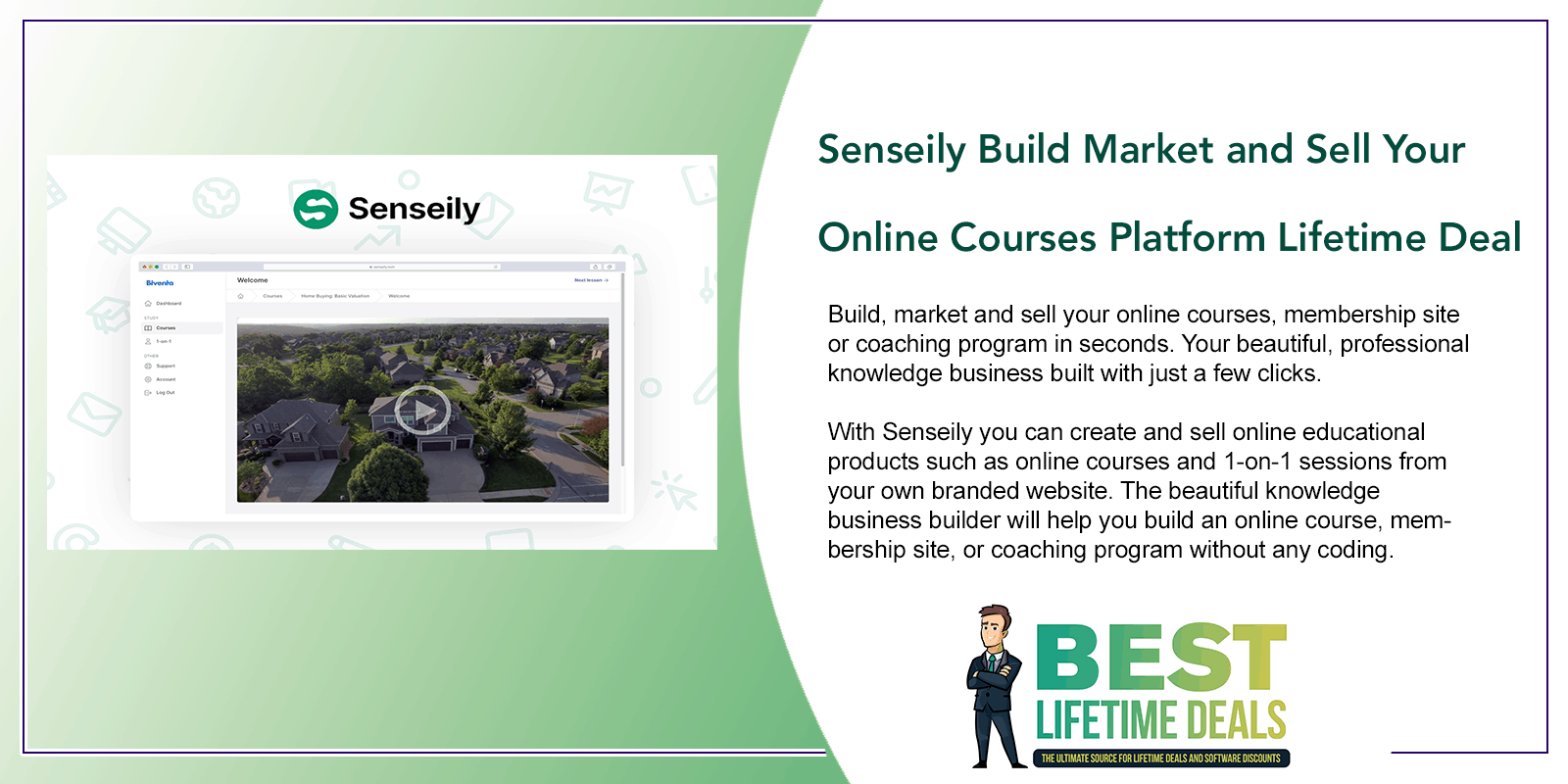 Choose Your Desired Option(s)
Senseily Build Market and Sell Your Online Courses Platform Lifetime Deal
Build, market and sell your online courses, membership site or coaching program in seconds. Your beautiful, professional knowledge business built with just a few clicks.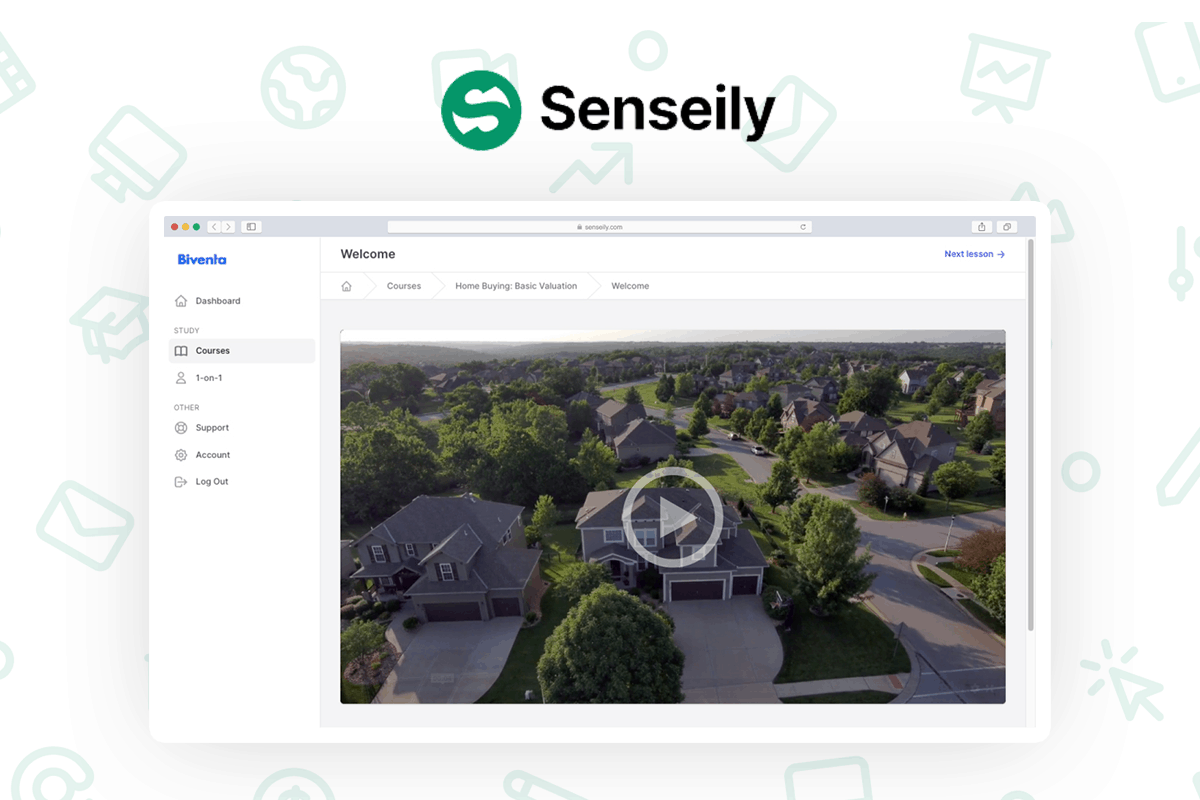 Creating and selling your courses and knowledge sessions online is hard.
You have to hire a developer, learn how to code, figure out hosting and plugins, and then find customers. It's a lot of work for something that could be simple.
Senseily makes it easy for you to create a beautiful knowledge business with just a few clicks.
With Senseily you can create and sell online educational products such as online courses and 1-on-1 sessions from your own branded website.
The beautiful knowledge business builder will help you build an online course, membership site, or coaching program without any coding.
Create and sell your high-quality online courses with ease in your own beautifully customized portal.
Boost revenue by selling private individual 1-on-1 lessons to your audience.
Host and sell webinars that convert directly inside Senseily (Coming soon).
Alternative to: Kajabi, Thinkific, Udemy & Teachable.
Click Here to View The Senseily Build Market and Sell Your Online Courses Platform Lifetime Deal For Yourself
Everything You Need For Your Knowledge Business. All In One Platform.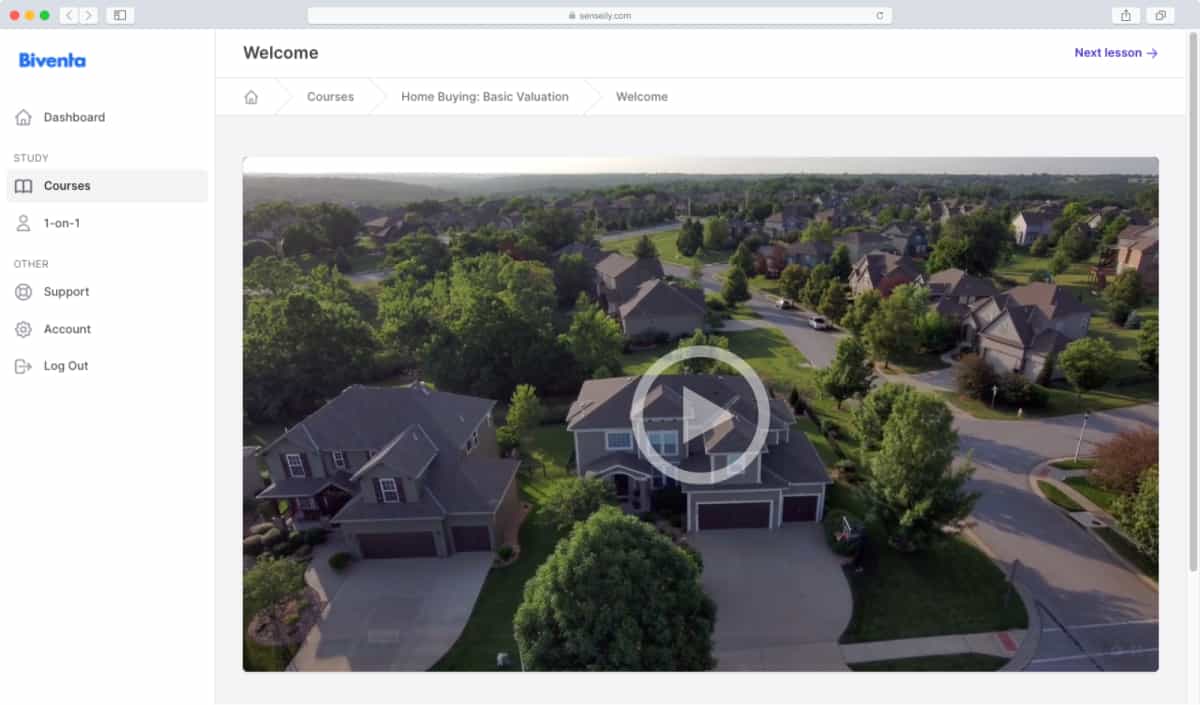 Create and sell online courses with ease. Senseily does all the heavy lifting so you can focus on producing quality content.
Upload unlimited HQ videos to make your lessons look great. Customize your course curriculum to fit the requirements of your program structure. Complement course lessons with notes and additional resources in the form of hyperlinks or downloadable attachments.
Fully customize your course pages to fit your brand.
Add custom pricing to create flexible pricing options for each lesson.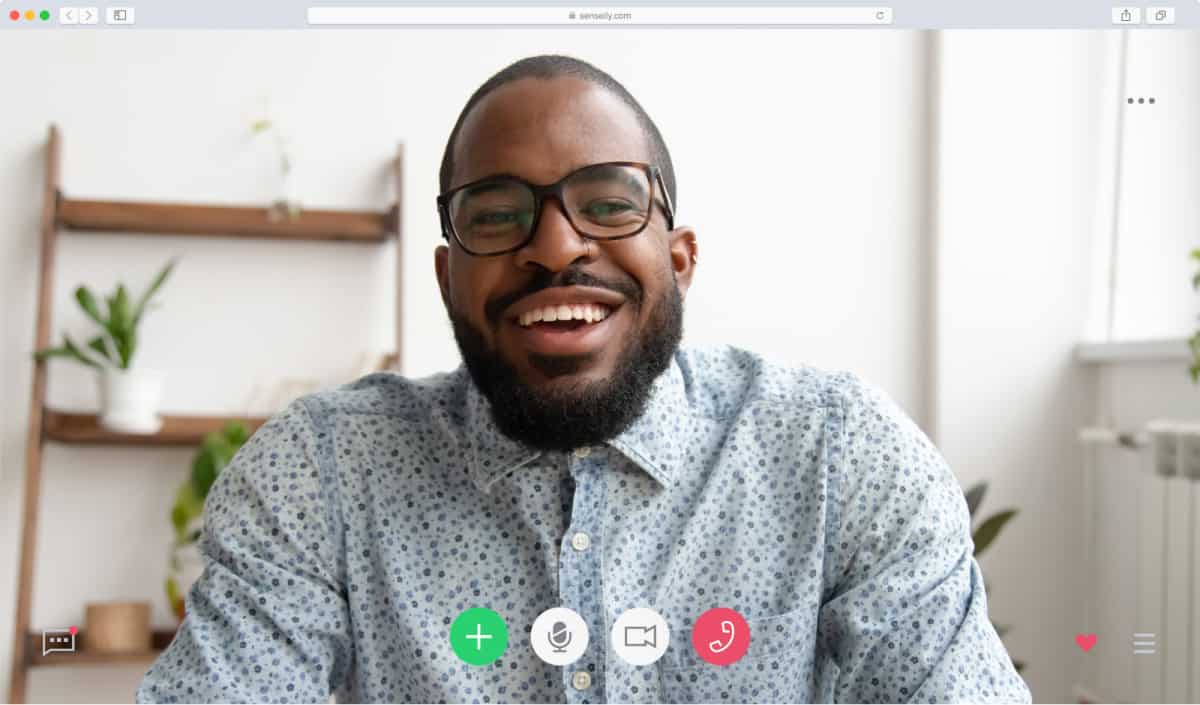 Private 1-on-1 lessons are a fantastic upselling resource.
Increase your revenue by selling private individual lessons to your audience. You can create multiple 1-on-1 lesson types and set a title, duration, description, price, and you are good to go.
Plus, you can also specify different time schedules to fit your agenda. Your students will then have the option to buy these lessons from their student panel.
Host Webinars That Convert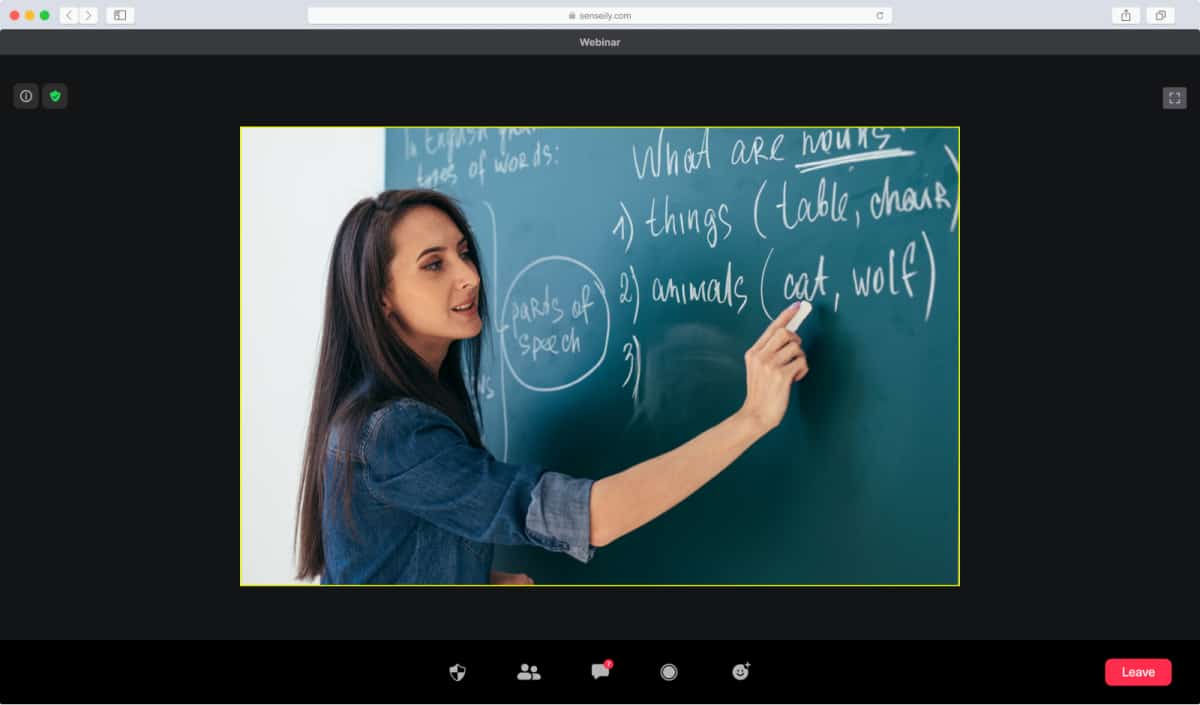 This is the perfect time to start engaging with your audience! Webinars will enable you to communicate and engage with real-time presentations.
Students can also chat live, make comments or ask any questions they may have about the lesson.
Whether it's for a sales pitch or just general information on what people are interested in hearing from their favorite company, webinar sessions offer an interactive experience that doesn't require viewers to be at home browsing through social media feeds all day long.
Click Here to View The Senseily Build Market and Sell Your Online Courses Platform Lifetime Deal For Yourself
Learn How Easy It Is To Set-Up Your Knowledge Business In The Tutorial Series
Want To See Senseily In Action?
Senseily is not only easy to set-up, but it offers a smooth experience for your buyers. You can find the Senseily demo experience here to see the buying experience yourself.
Create And Sell Online Courses, Coaching Sessions And Webinars Without Any Coding
Senseily is everything you need for your knowledge business inside one easy-to-use platform.
You can now build a robust knowledge business with just a few clicks. With no coding, hiring, or learning curve involved, you'll have your first customer in less than an hour!
Normally you would pay up to $808/year, but for a limited time only you can get lifetime access starting at $69 one-time.
Senseily Starter Plan Lifetime Subscription
Lifetime access to Senseily
Create, Market & Sell in the Senseily Online Course Platform
Unlimited courses
Unlimited students
Unlimited 1-on-1 sessions
5% fee on 1-on-1 sessions only
Payments module
1 team
1 team member
Custom domain
Basic page builder (Soon)
Light Senseily branding
Coupon code support
Support included
All future plan updates
30-day Money Back Guarantee
Don't miss out on your chance to secure access to Senseily Build Market and Sell Your Online Courses Platform Lifetime Deal at a one-time fee for lifetime access! Click the button below to check it out.
Click Here to View The Senseily Build Market and Sell Your Online Courses Platform Lifetime Deal For Yourself