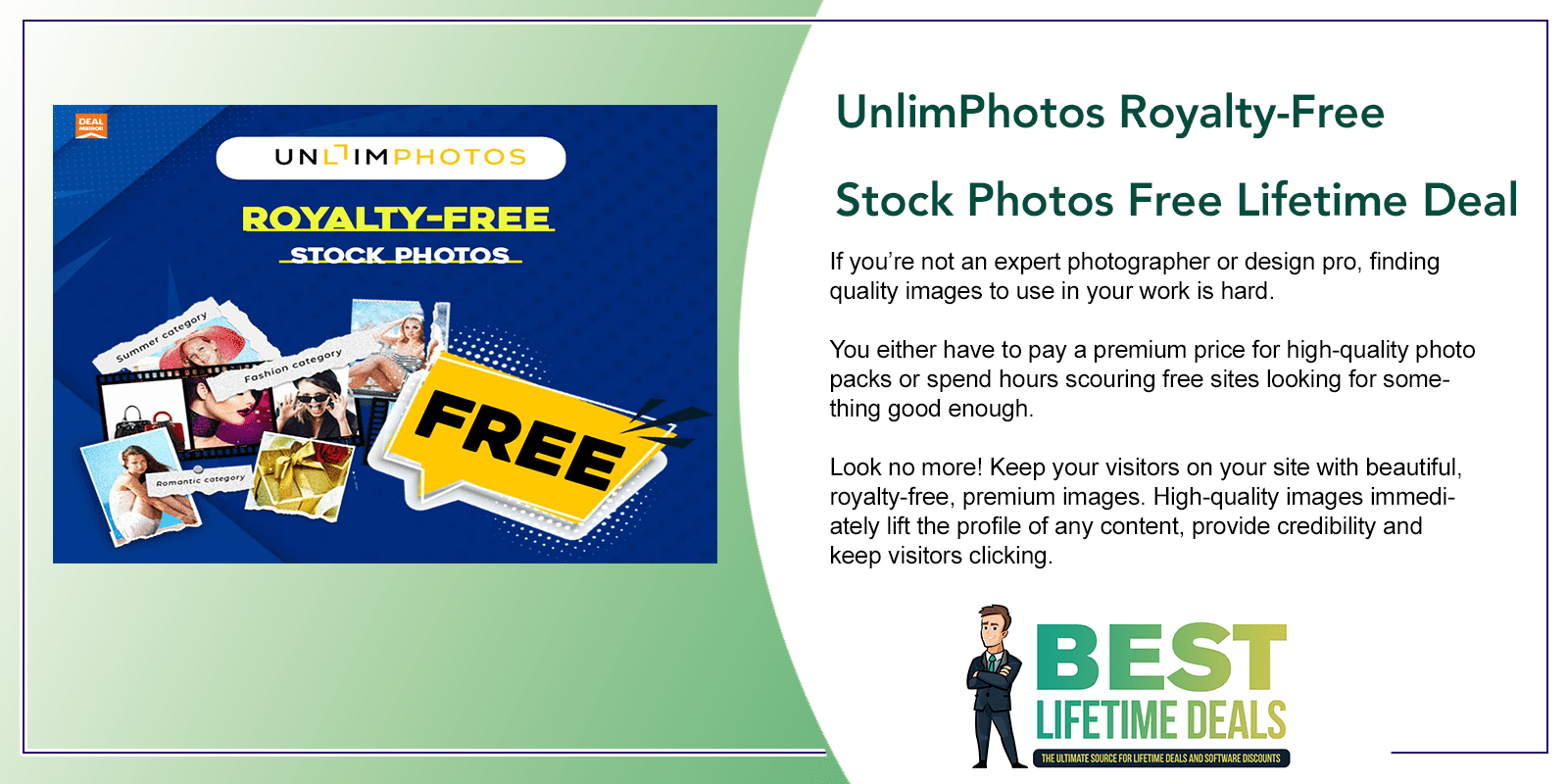 Choose Your Desired Option(s)
UnlimPhotos Royalty-Free Stock Photos Free Lifetime Deal
The ultimate source for high-quality, royalty-free stock photos! Whether you're a blogger, marketer, or designer, UnlimPhotos has the perfect images to bring your projects to life.
With our free lifetime deal, you'll have access to an endless supply of stunning images, all available for commercial and personal use. No more worrying about licensing fees or restrictions. You'll be free to use any image from our vast collection, however and whenever you want.
UnlimPhotos features a diverse range of categories, including business, technology, travel, and more. And with new photos added regularly, you'll always have fresh content to choose from.
So why wait? Sign up for UnlimPhotos' free lifetime deal and start creating stunning visual content today. With our vast collection of high-quality, royalty-free stock photos, you'll have everything you need to take your projects to the next level. Don't miss out on this amazing opportunity, get your free access now!
Unlimited Royalty-Free Stock Photos Downloads From 2+ Million Assets
If you're not an expert photographer or design pro, finding quality images to use in your work is hard.
You either have to pay a premium price for high-quality photo packs or spend hours scouring free sites looking for something good enough.
Look no more! Keep your visitors on your site with beautiful, royalty-free, premium images. High-quality images immediately lift the profile of any content, provide credibility and keep visitors clicking.
Meet UnlimPhotos Lifetime Deal
UnlimPhotos is a collection of premium photos to compel the audience with premium creativity to life. Get royalty-free premium images to outstand your brand and make it look more attractive.
Download Unlimited & High-Quality Stock Images From 2+ Million Royalty-Free Stock Photos for Personal Use!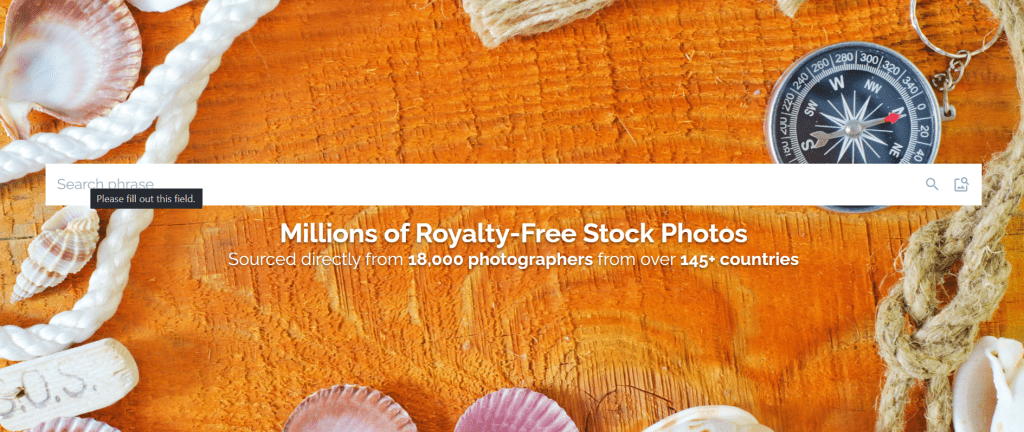 Hurry Up !! Grab this Free Deal Now
About UnlimPhotos Royalty-Free Stock Photos:
UnlimPhotos offers unlimited downloads of high-resolution stock photos with extended licensing options, so you can download as many pictures as you want without worrying about paying extra fees or violating licenses.
It's a premium stock photo marketplace that lets you download unlimited high-quality stock images for personal use only.
You can also browse through Unlimphoto's curated collections of the best free stock photos in every category imaginable, including business, technology, nature, food, and drink, and many more. They have the best stock photography for any project!
You also have multiple navigation options to find the perfect picture to accompany your blog post or website content:
Orientation Filter: Narrow your search results by changing the image's orientation. A perfect feature to easily find that rockstar photo to supercharge your marketing campaign.
People Filter: Narrow your search results by people in the photo. Find one, two, multiple, or none at all.
Safe Search: Filter out explicit/mature content.
Folders: Favorite stock photos from your search to stay organized and create your own projects.
Downloading Contents: Once you've found a stock photo that you wish to download, simply choose a subscription and the size you want to download, and click download.
What differentiates Unlimphotos from the rest?
Dedication: Committed to providing a simple and easy service for creators.
Hassle-Free: Never stress about takedown notices again with royalty-free images and commercial licensing.
Huge Selection: Offers images for every single topic you can imagine. Here's an example: type in the keyword "brain" and you can select from 527 pages of relevant and high-quality images.
High Standards: Only allows the very best quality images into our collection.
UnlimPhotos Royalty-Free Stock Photos Key Features:
New content is always added from 18000+ photographers around the world.
Get royalty-free images with commercial licensing.
The best tool for bloggers, digital marketers, web designers, graphic designers, and more.
Get access to a collection of 2 million royalty-free and stunning images.
Say goodbye to boring stock photos.
Get royalty-free premium images.
Unlimited Downloads.
Full commercial rights.
No attribution is required.
Millions of Free Resources.
Access to the entire library.
Visual, Color, Text Space, People Search Features.
Project Folders.
High-Resolution Images.
All features above are included.
UnlimPhotos Royalty-Free Stock Photos Benefits:
Get Flexible Licensing option
It's affordable and for a lifetime
Licensed/Protected Assets
Best Suited For:
SMBs and SMEs
Online or Offline Businesses
Designers
Startups
Freelancers
Agencies
Solopreneurs
UnlimPhotos Royalty-Free Stock Photos Dashboard Overview
UnlimPhotos' wide collection of premium images lets you instantly produce content that leaves a great impression on your audience.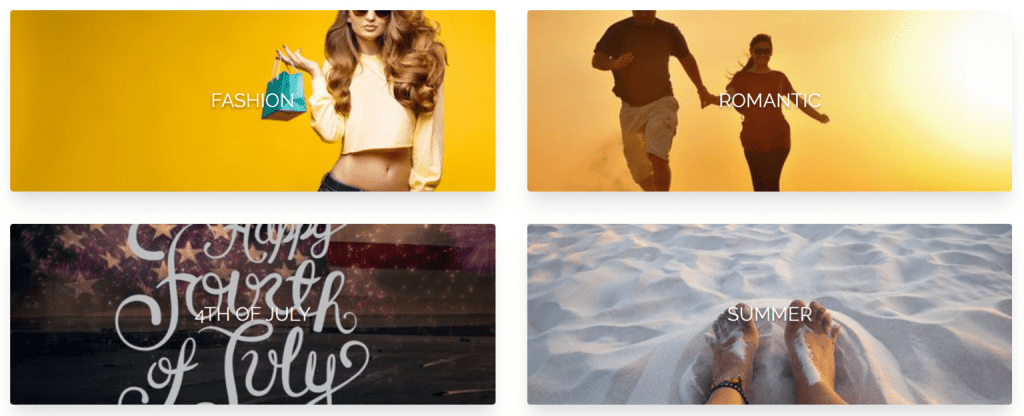 Stock Images and Vectors in the Fashion category

Stock Images and Vectors in the 4th of July category

Stock Images and Vectors in Romantic category

Stock Images and Vectors in Summer category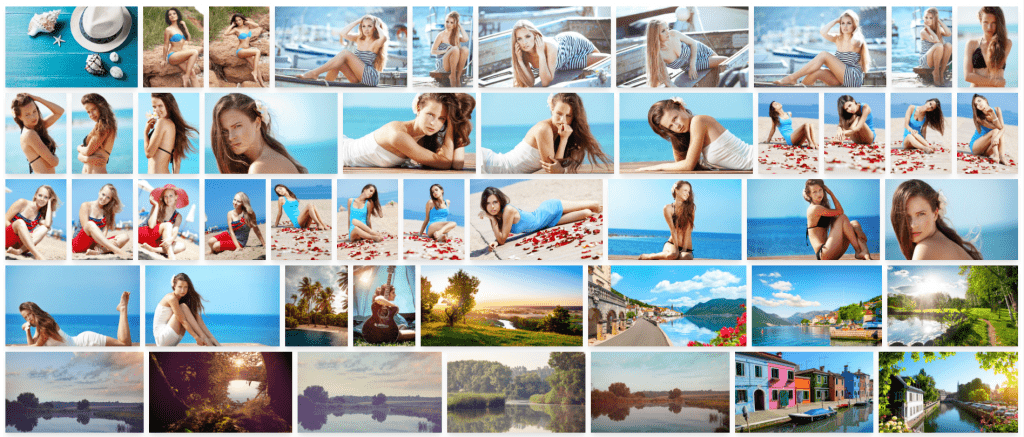 UnlimPhotos Process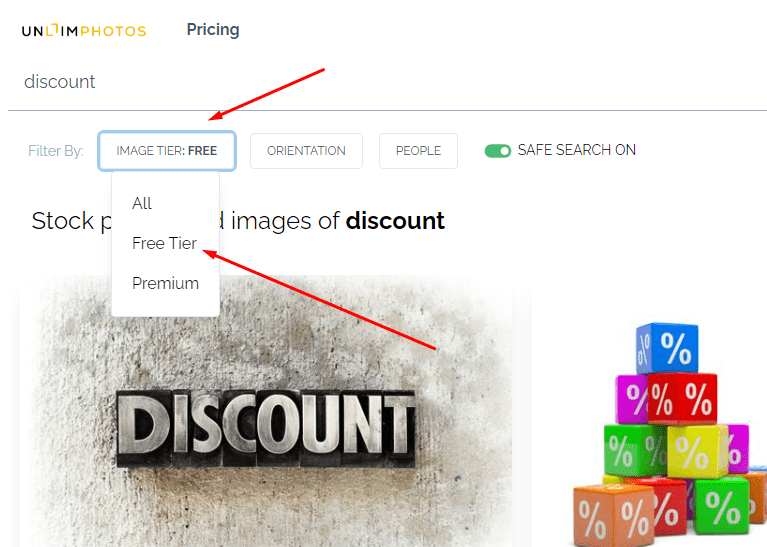 UnlimPhotos Royalty-Free Stock Photos Main Features:
Text Space Search
Project Folders
Celebrity Images
People Search
Color Search
Visual Search
Roll-over unused images
Cancel at any time
Flexibility
Commercial License
Copyright Protection
Plan Details:
Unlimited Downloads of Millions of High-Quality Licensed Images
Advanced AI Search and Filters
Curated Collections of Images
Standard Licenses
$25K Copyright Protection
Full commercial rights
No attribution required
Millions of Free Resources
Access to the entire library
Over 2 million vetted premium images
All images are royalty-free
Commercial License
Visual, Color, Text Space, People Search Features
Project Folders
High-Resolution Images
Deal Terms:
Length of access: Lifetime.
Non-refundable.
Click Here to View The UnlimPhotos Royalty-Free Stock Photos Free Lifetime Deal For Yourself