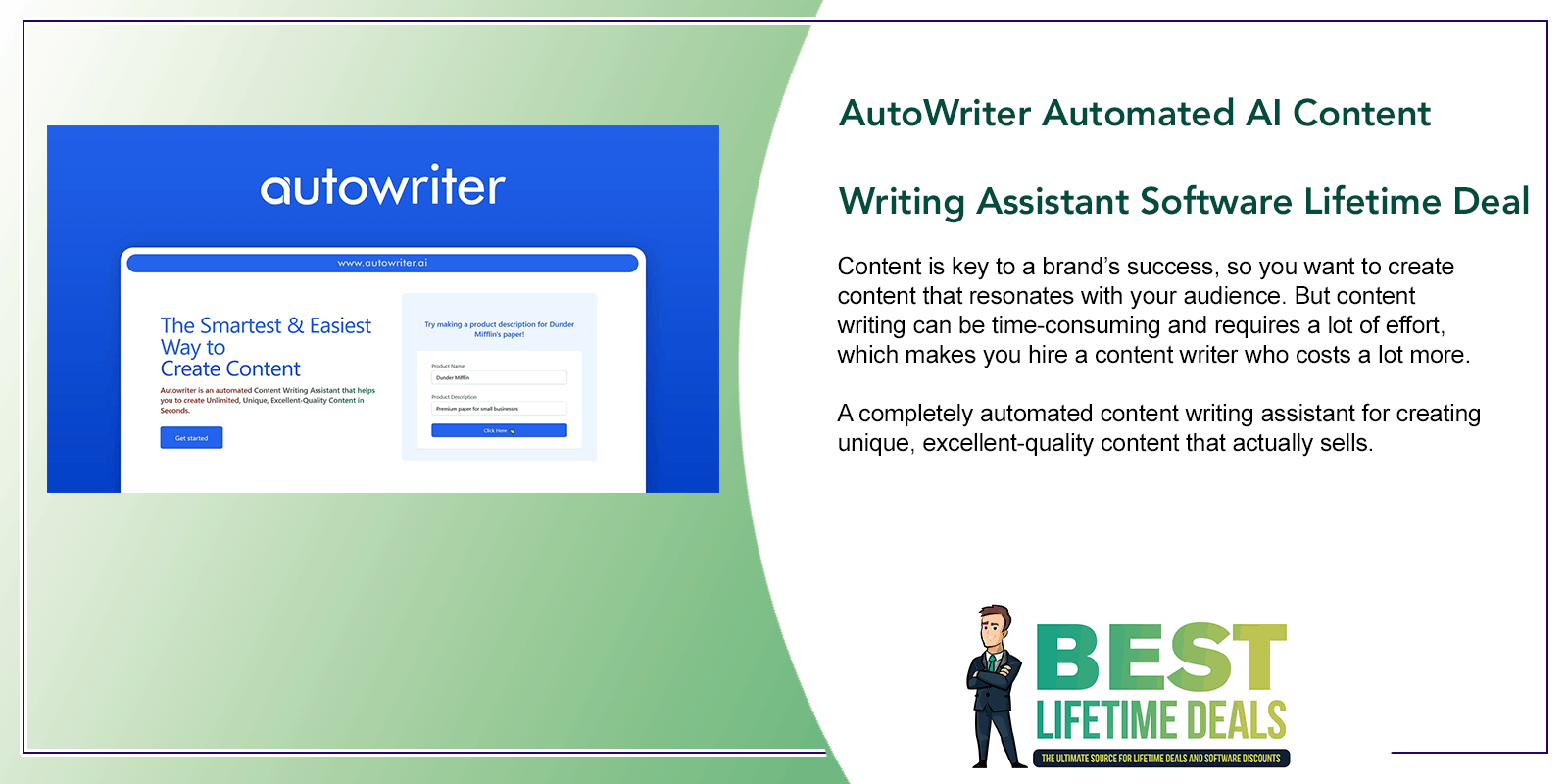 Choose Your Desired Option(s)
AutoWriter Automated AI Content Writing Software Lifetime Deal
Content is key to a brand's success, so you want to create content that resonates with your audience. But content writing can be time-consuming and requires a lot of effort, which makes you hire a content writer who costs a lot more.
A completely automated content writing assistant for creating unique, excellent-quality content that actually sells.
Create Unlimited, Unique, Excellent-Quality Content in Seconds.
Autowriter will analyze your input and write content automatically for you.
An Automated AI Content Writing Assistant that helps you to generate tons of creative content
AI-based Autowriter will provide you with multiple options of high-quality, unique, and creative marketing copies for your product, website, ads, blogs, or anything.
Click Here to View The AutoWriter Automated AI Content Writing Assistant Software Lifetime Deal For Yourself
Introducing Auto writer Lifetime Deal
The simplest and easiest way to create quality content
Introduction to AutoWriter
It's like content creation on your fingertips, give a few words description and get some amazing content in seconds.
You can generate blogs, Facebook ad copy, Google ad copy, product description, and a lot more.
Working Video

Dashboard Insights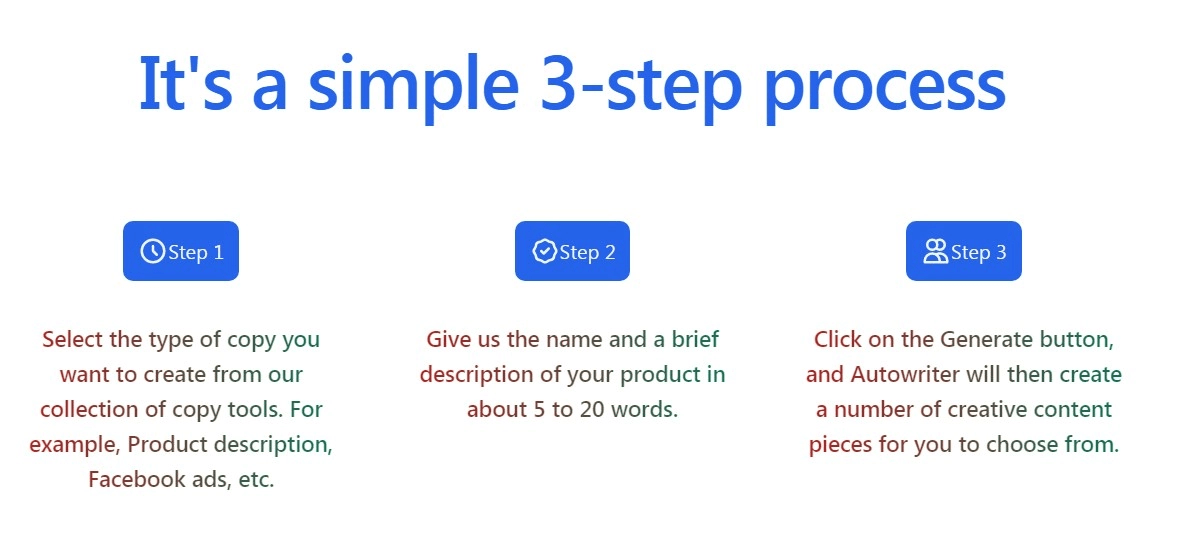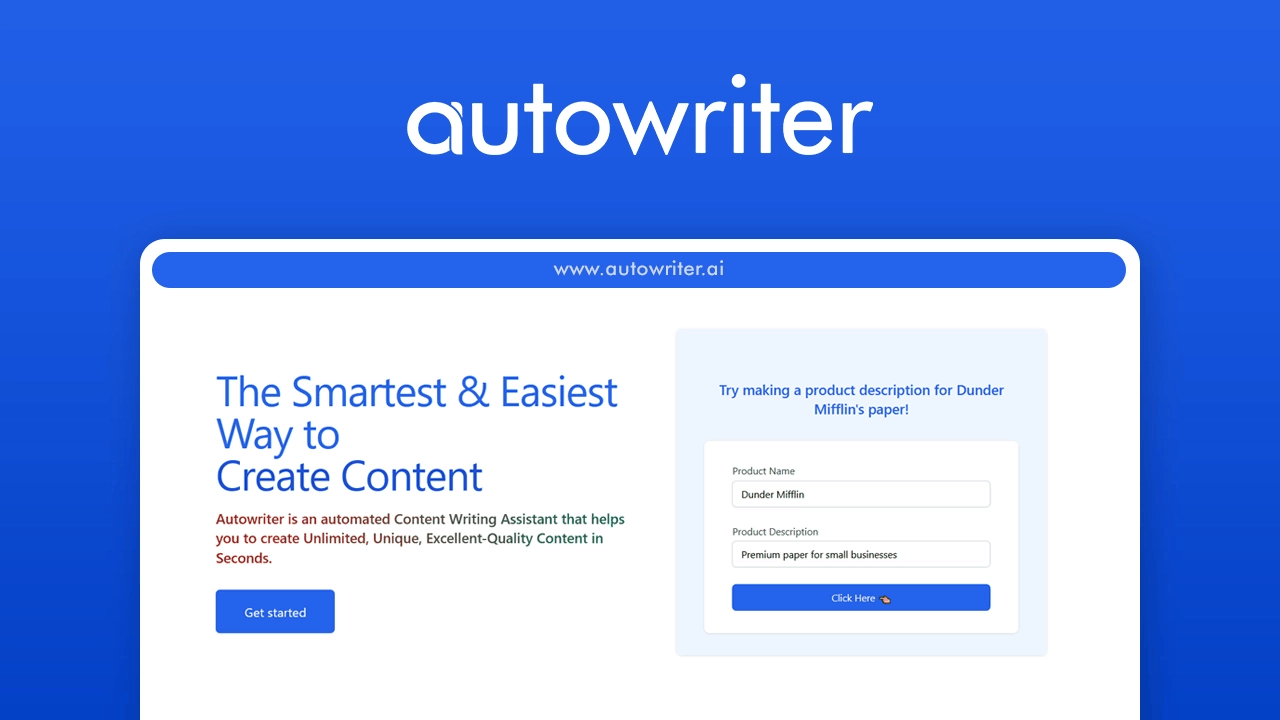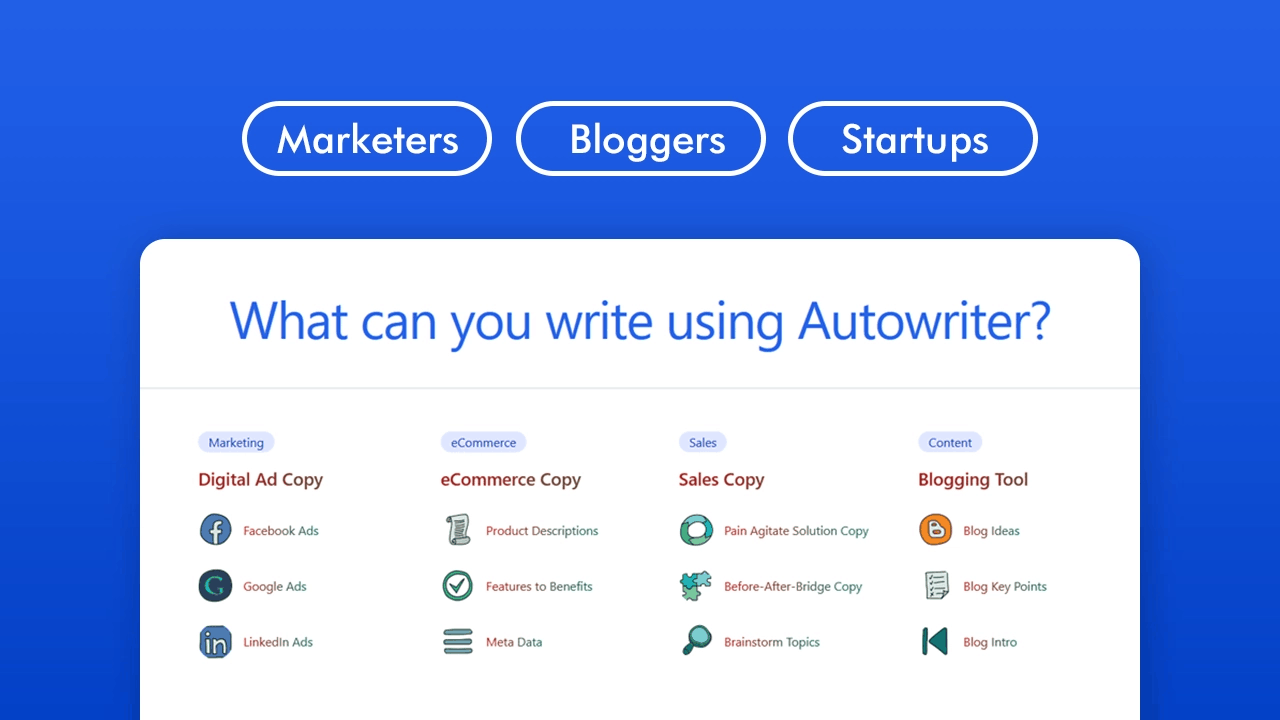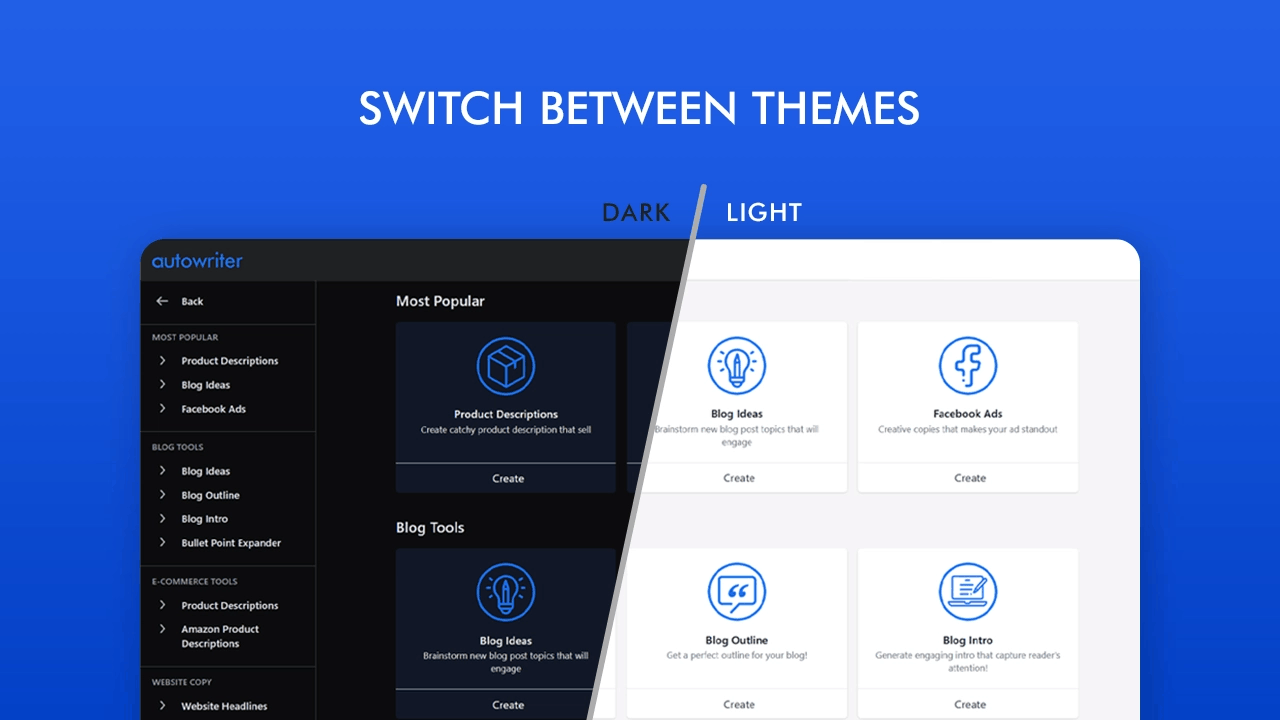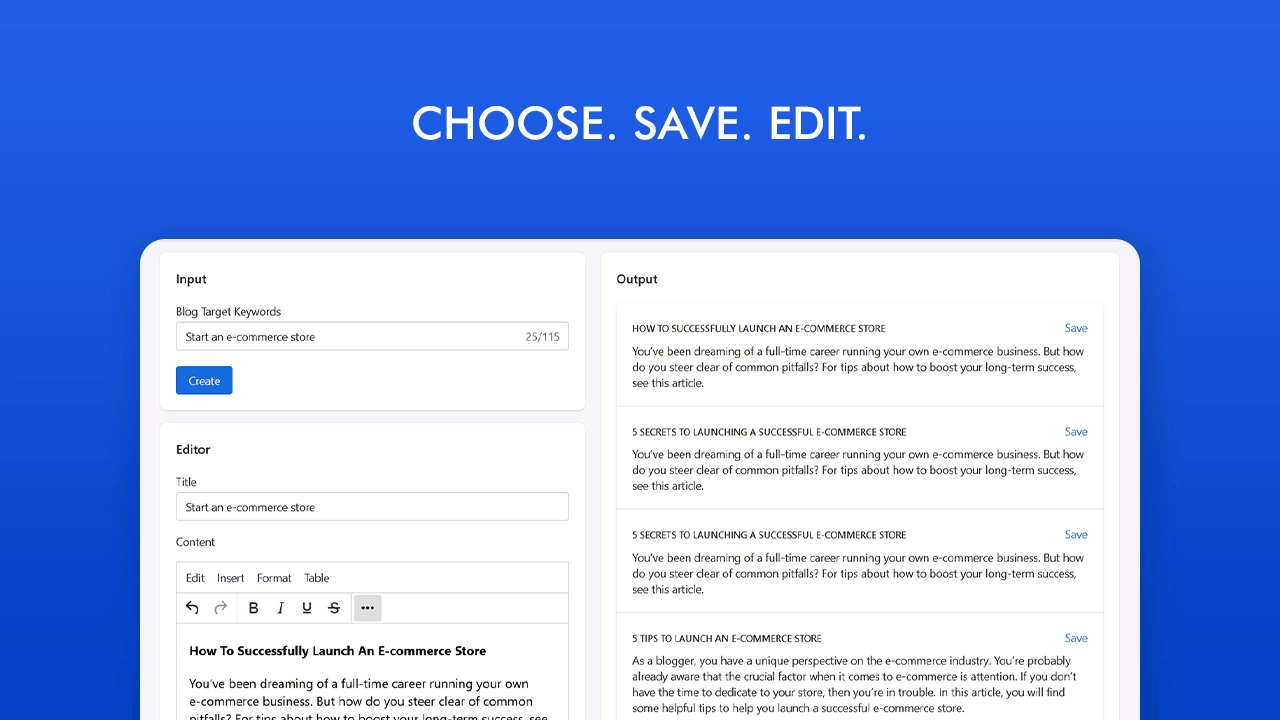 Working of Auto Writer Lifetime Deal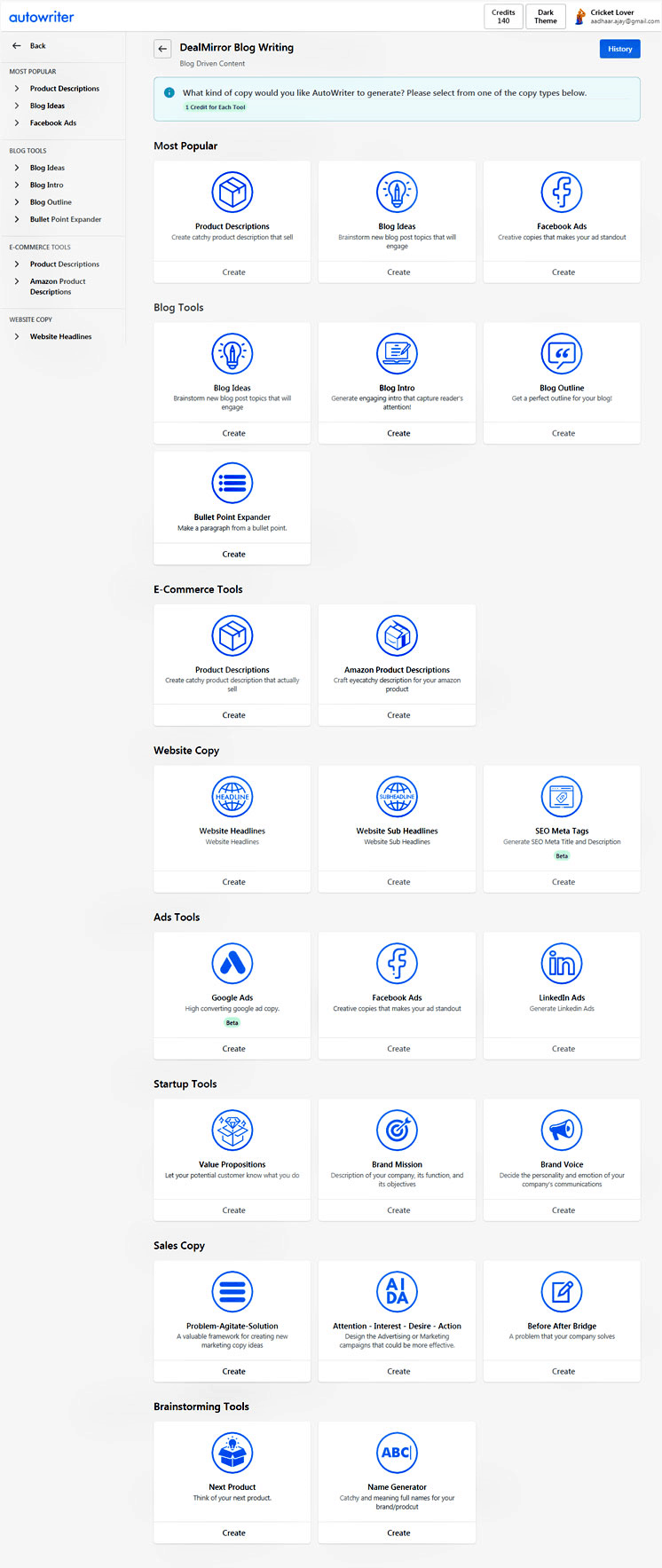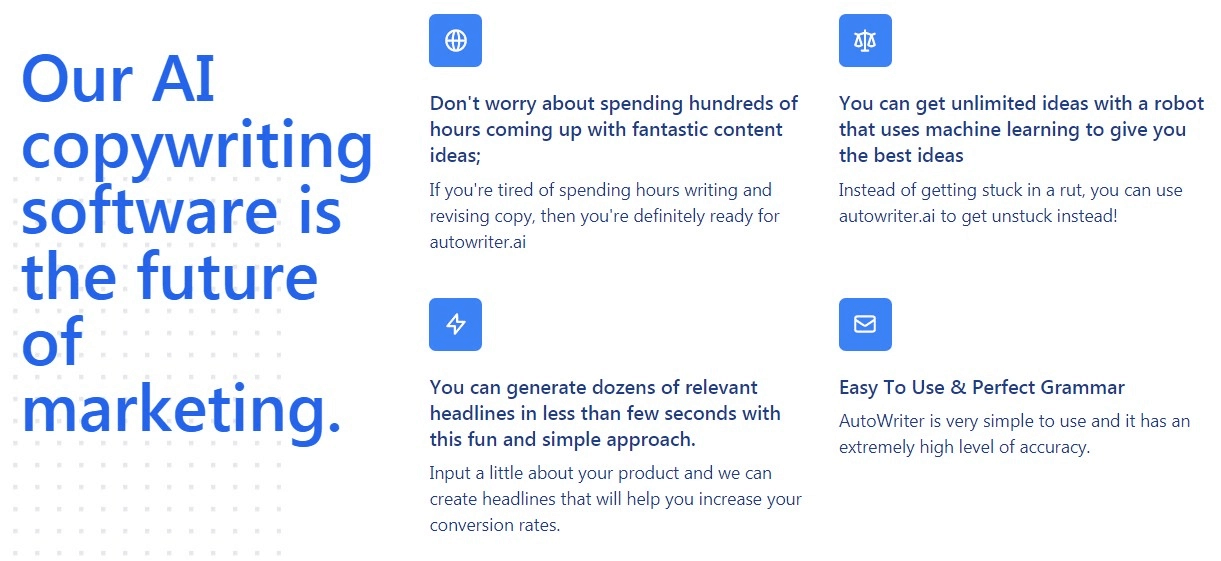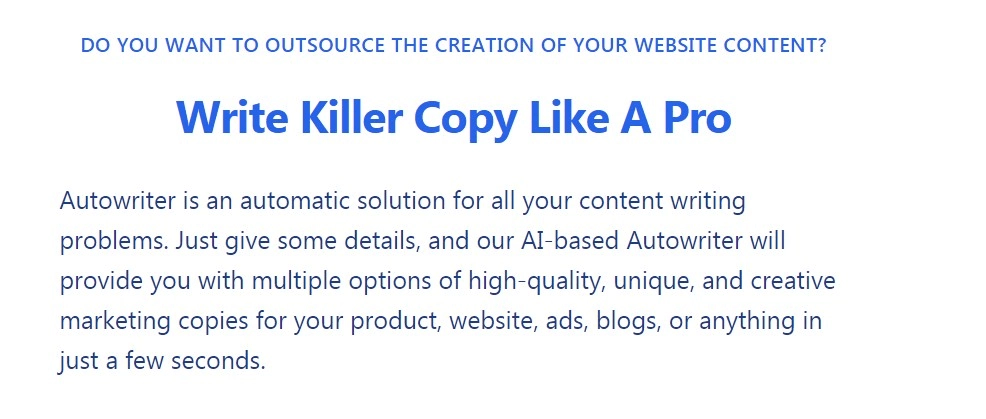 Plan Details:
All Features Updates Includes 
Stack Up to – 5 Codes
100 Credits per month are equivalent to 800 creative outputs and up to 40,000 words.
Credit Usage Guide: 1. For short-form – 1 credit will generate 6-8 different creative outputs for you to choose from.
2. For long-form – A long-form is a powerful tool for automatic writing continuously. One action at long-form editor would cost 0.5 credits.
Long-form Editor:- 1 credit can generate up to 120 words approx. (Again depending on your usage).
Deal Terms
Length of access: Lifetime
Redemption Deadline of coupon code: 60 Days from purchase.
Plan: Lifetime deal
$49 – 100 credits Per month
$99 – 240 credits Per month
$199 – 600 credits Per month

The deal is Stackable:-  User Stack up to 5 Codes.
Don't miss out on your chance to secure access to AutoWriter Automated AI Content Writing Assistant Software Lifetime Deal at a one-time fee for lifetime access! Click the button below to check it out.
Introducing AutoWriter – the ultimate AI-powered content writing software that will revolutionize the way you create written content. With AutoWriter, you can streamline your content creation process, generate high-quality articles, blog posts, social media updates, and more, all with the help of advanced artificial intelligence.
AutoWriter's powerful AI technology uses natural language processing to analyze your input and generate highly relevant and engaging content. Whether you need to write an article, a blog post, a social media update, or any other type of content, AutoWriter can help you generate it quickly and effortlessly.
One of the key features of AutoWriter is its ability to adapt to your writing style and preferences. You can customize the tone, voice, and style of the generated content to match your brand, making it seamless and consistent with your existing content.
AutoWriter also offers a wide range of content templates that you can choose from, making it easy to create different types of content, such as blog posts, product descriptions, email templates, and more. These templates provide a solid foundation for your content and help you structure your writing effectively.
With AutoWriter, you can also optimize your content for SEO. The software provides built-in SEO tools that help you optimize your articles for search engines, including suggestions for keywords, headings, and meta tags. This can help you improve your search engine ranking and attract more organic traffic to your website.
AutoWriter also offers a user-friendly interface that makes it easy for anyone, even with limited writing skills, to create professional-quality content. The intuitive editor allows you to edit and format the content with ease, and the platform provides helpful suggestions and corrections to improve your writing.
With AutoWriter's lifetime deal, you'll get unlimited access to all the features and updates, with no monthly fees. That's right – a one-time payment for a lifetime of powerful AI content writing assistance that can save you time and resources compared to manual content creation.
What sets AutoWriter apart is its advanced AI technology, customization options, SEO optimization tools, user-friendly interface, and lifetime deal, making it a top choice for content creators, bloggers, marketers, and businesses who want to streamline their content creation process and enhance their online presence. Don't miss out on this opportunity to elevate your content writing game. Get the lifetime deal now and experience the transformative power of AutoWriter for your content creation strategy.
Click Here to View The AutoWriter Automated AI Content Writing Assistant Software Lifetime Deal For Yourself
You may also like