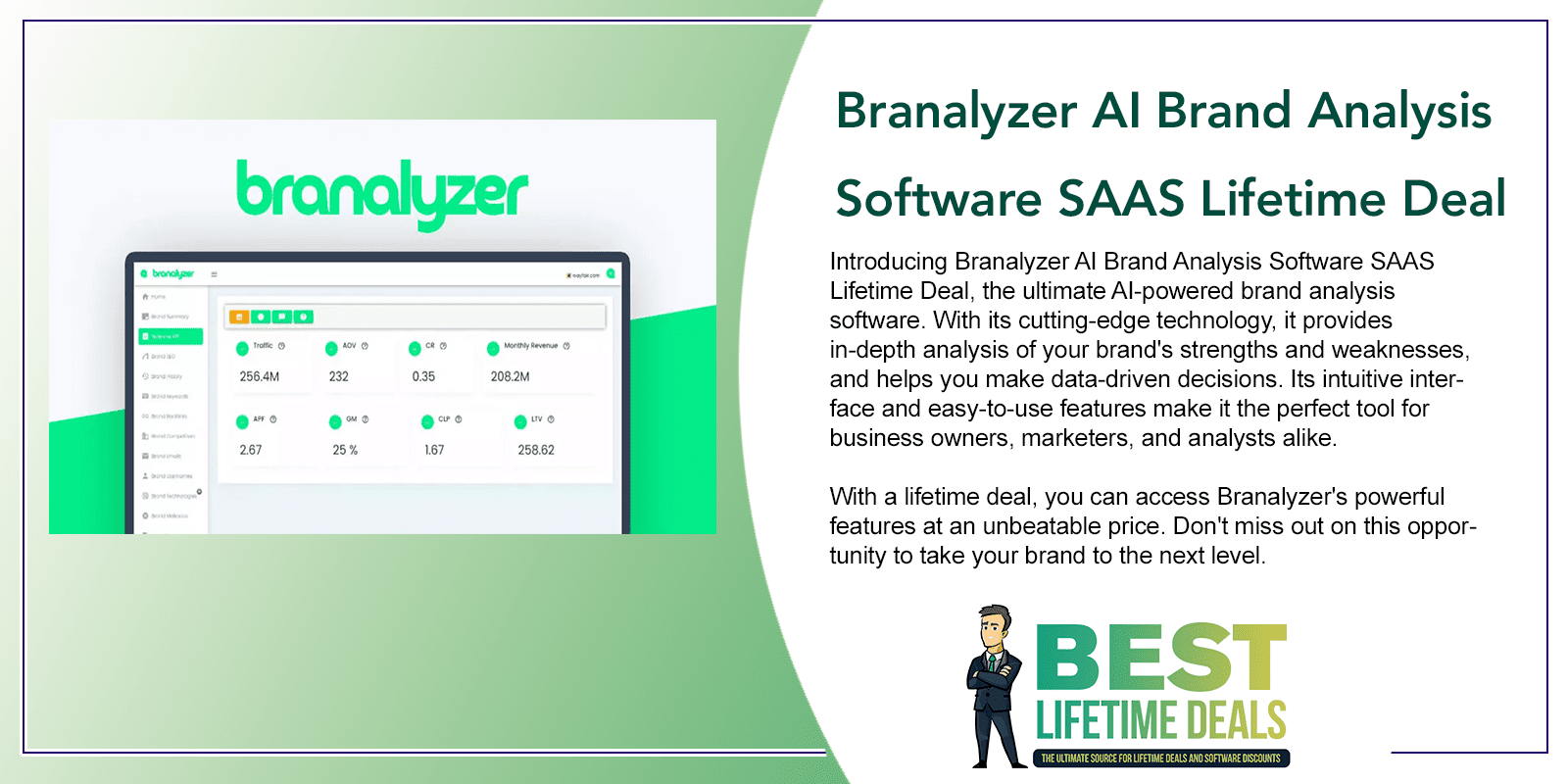 Choose Your Desired Option(s)
Introducing Branalyzer AI Brand Analysis Software SAAS Lifetime Deal, the ultimate AI-powered brand analysis software. With its cutting-edge technology, it provides in-depth analysis of your brand's strengths and weaknesses, and helps you make data-driven decisions. Its intuitive interface and easy-to-use features make it the perfect tool for business owners, marketers, and analysts alike.
With a lifetime deal, you can access Branalyzer's powerful features at an unbeatable price. Don't miss out on this opportunity to take your brand to the next level.
Introducing Branalyzer AI Brand Analysis Software SAAS Lifetime Deal
Low-cost alternative to Semrush and Similarweb… Branalyzer is the AI-based all-in-one tool that allows marketers, agencies, and entrepreneurs to obtain detailed information on brands.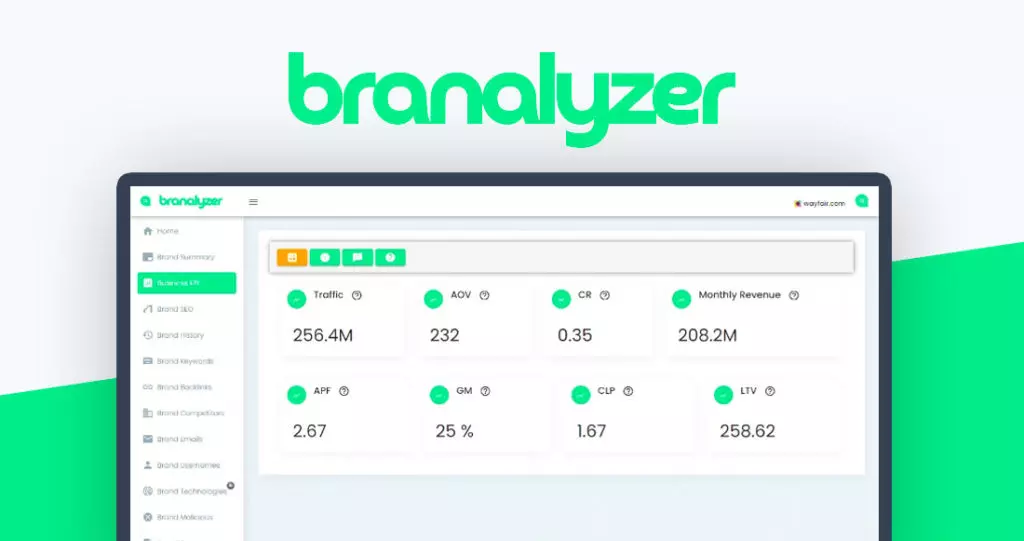 Branalyzer is the AI-base all-in-one Brand Analysis Software. How much do your competitors spend on backlinks? What are their conversion rate, average order values, and revenue? What are their main SEO metrics? Don't waste your time and money on different tools. Analyze in-depth your brand and the competitors to improve your online presence. Be curious!!!
Who Uses It?
Marketing freelancers, agencies, and entrepreneurs can use Branalyzer to get depth information about what is happening on the internet.
What's Next?
Branalyzer is a feedback-driven company that is always looking to improve and refine our SAAS offering. So, you can be sure our product will be getting better and better every single day, with all the new features as seen in our roadmap.
Branalyzer AI Brand Analysis Software SAAS Features:
We are developing a Start-Ups and SaaS Database. Data includes monthly revenue, churn, customer acquisition cost, traffic, Team Size, company emails, and other important data points. We'll release it soon.
We are developing Brand Keywords Ads. Paid keywords that pop up for the queried keyword in paid search results.
We have added more than 10.000 new media with backlink prices to our database. We are nearly reaching 100,000 media.
We have added the Bulk brand comparison so that we can compare at least 100 brands or domains.
Branalyzer Bussines KPI: How We Calculate Some Bussines KPI Metrics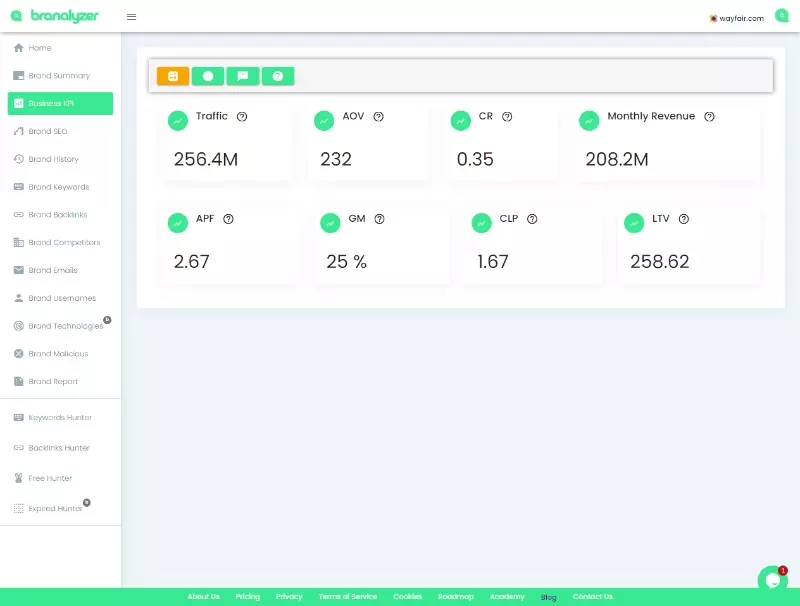 Our AI categorizes billions of domains daily. We catch 76% more threats than competitors, and we catch them 5 days faster.
If you are a user of tools such as Ahrefs, Semrush, Alexa, or SimilarWeb, you will have been able to observe that for the same domain there may be different data and if you compare it with data from Google Analytics, even more so.
Click Here to View The Branalyzer AI Brand Analysis Software SAAS Lifetime Deal For Yourself