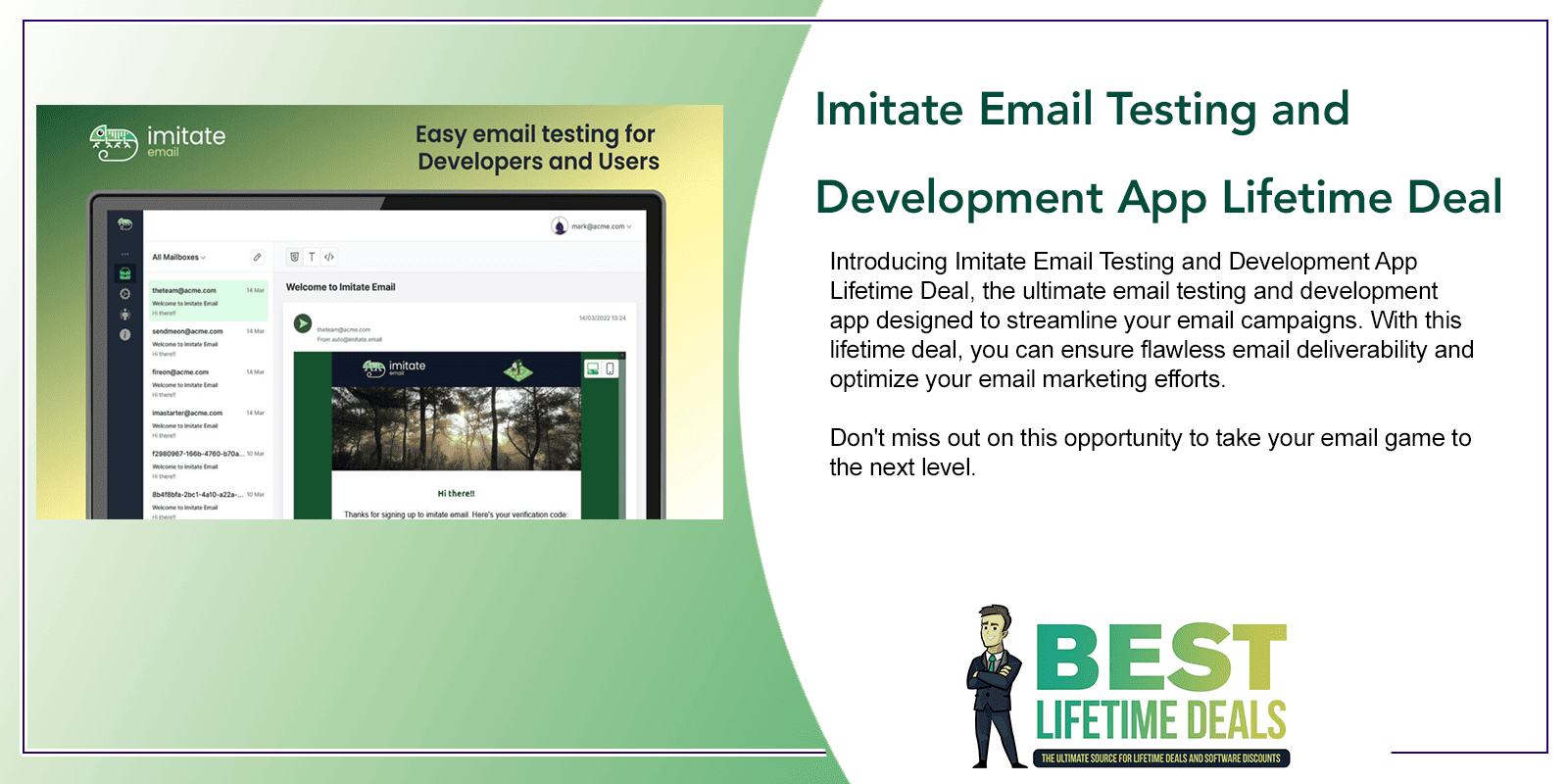 Choose Your Desired Option(s)
Introducing Imitate Email Testing and Development App Lifetime Deal, the ultimate email testing and development app designed to streamline your email campaigns. With this lifetime deal, you can ensure flawless email deliverability and optimize your email marketing efforts. Don't miss out on this opportunity to take your email game to the next level.
Introducing Imitate Email Testing and Development App Lifetime Deal
Imitate Email gives you all the tools you need to support email development and testing across your organization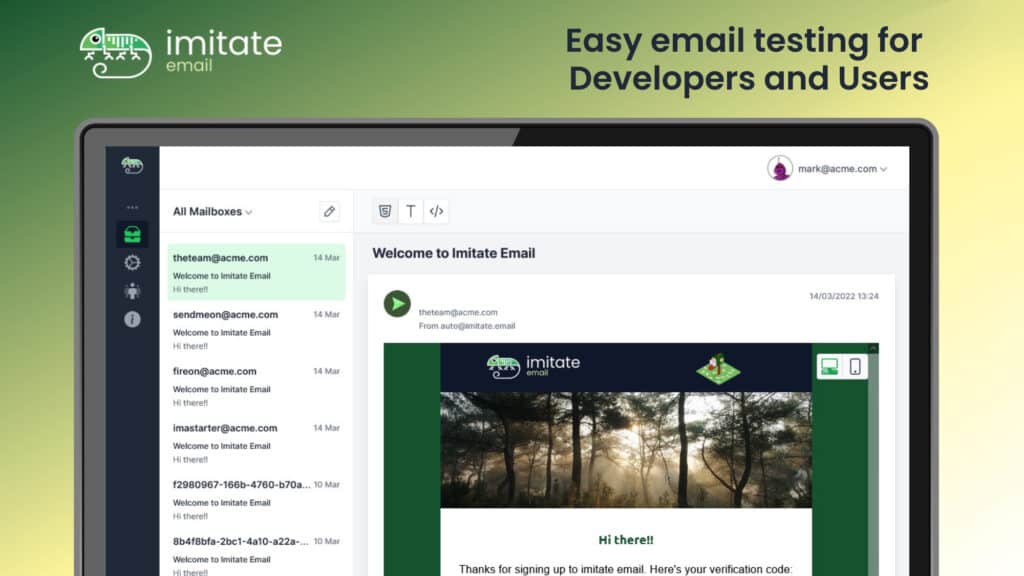 Imitate Email Testing and Development App Features
Mailbox App: View emails across all your projects, check responsiveness, html vs plain, with and without images plus more
Built for Teams: Included with all paid plans are multiple projects, mailboxes and user permissions
Sandbox SMTP Server: Send emails to our sandbox smtp server: no need for your own and no chance of accidentally spamming people
Embedded Web Widget: Drop our widget inside the app that you're building to see email flows without switching
Easy email testing for developers and users by adding just 1 line of Javascript
Imitate Email makes testing email flows easy for developers and users. Using our embedded web widget, or the standalone web app, you can see emails as they're triggered within your software without having to use a real email service (and potentially accidentally spamming people).
For developers, with the embedded web widget, you can keep your focus on developing your software by being alerted to emails inside your application.
For end users, you can embed Imitate Email inside the test environment as if it were a part of your software and not some third party. The single sign on option allows them to access the emails without needing an Imitate Email account.
Want to review the quality of your emails? Imitate Email lets you view your emails across different device sizes (so you know they'll look good on mobile as well as desktop). You can see html/plain text as well as the raw email content and also disable images to see what your emails look like with image hidden.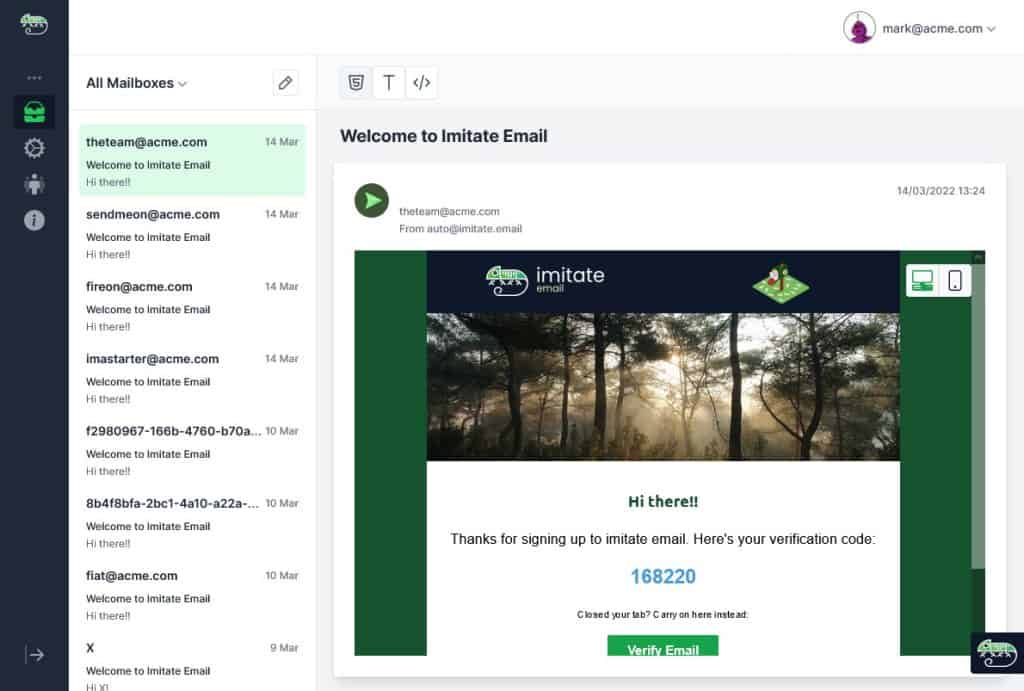 Deal Terms
Lifetime access to Imitate Email.
All future Plan updates
You must activate your license within 60 days of purchase
30-day money-back guarantee, no matter the reason
Click Here to View The Imitate Email Testing and Development App Lifetime Deal For Yourself
You may also like