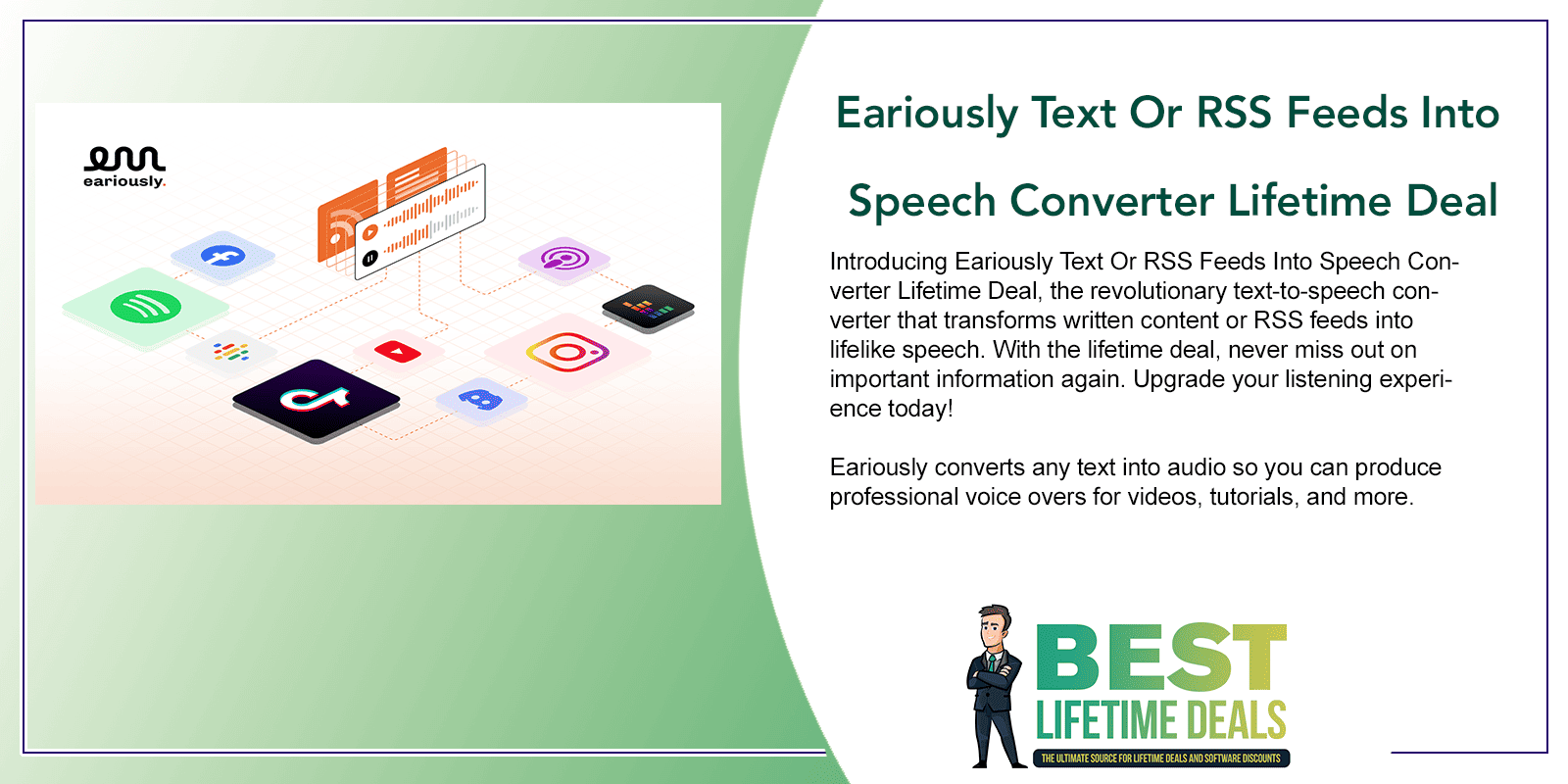 Choose Your Desired Option(s)
Introducing Eariously Text Or RSS Feeds Into Speech Converter Lifetime Deal, the revolutionary text-to-speech converter that transforms written content or RSS feeds into lifelike speech. With the lifetime deal, never miss out on important information again. Upgrade your listening experience today!
Introducing Eariously Text Or RSS Feeds Into Speech Converter Lifetime Deal
Eariously makes it simple for anyone to turn text or RSS feeds into audio in just a few clicks.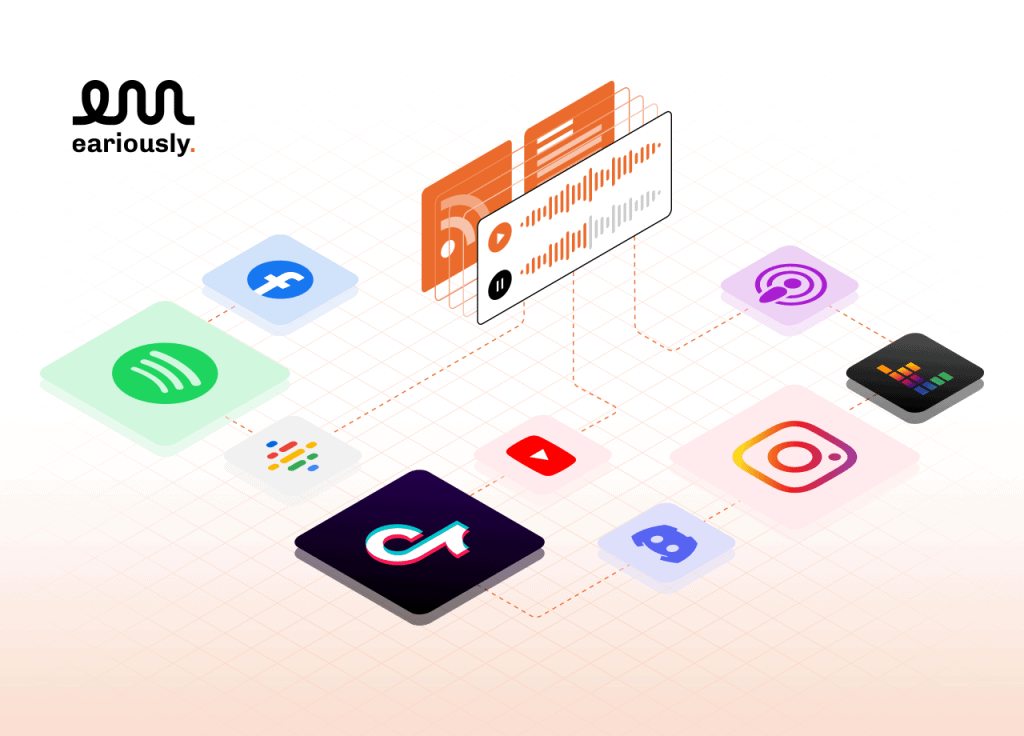 Eariously converts any text into audio so you can produce professional voice overs for videos, tutorials, and more. 
You need great voiceovers but hiring pros is expensive. With Eariously, you can eliminate the time and money spent on voiceovers. Eariously's text-to-speech platform can generate natural-sounding voices for any project (YouTube videos, tutorials, presentations, etc.).
Now anyone can transform text into audio in just a few clicks. If you can type, you can turn your text files or articles into realistic sounding audio. But wait… there's more! Eariously can also convert your blog or newsletter into a podcast. That's right – your articles can auto-magically be converted to podcast episodes giving you an entirely new traffic channel without any additional effort.
Eariously Text Or RSS Feeds Into Speech Converter Lifetime Deal Features
Transform Text to Speech in Minutes: Upload a text file or copy text directly into Eariously's editor and generate an audio file in just a few minutes.
Powerful SSML Editor and Custom Pronunciations: Use Eariously's SSML editor to emphasize words, add pauses, or add custom pronunciations to your text.
Convert Blog into Podcast: Eariously automatically imports your latest blog posts and converts them into podcast episodes in just a few clicks.
870+ Realistic Sounding Voices: Choose from a growing library of 870+ realistic voices including both standard and premium options available on all LTD plans.
Supports over 60+ Languages: Yes, Eariously is like gold for international teams. You can easily turn all you text into multilingual marketing materials.
Projects, Teams, Workspaces: Stay organized by storing all files into tidy projects, inviting multiple team members, and separating workspaces for clients or brands.
How Eariously Works
We wanted to make it dead simple for our users to create audio without needing a AI degree. Here's how Eariously works in just a few steps.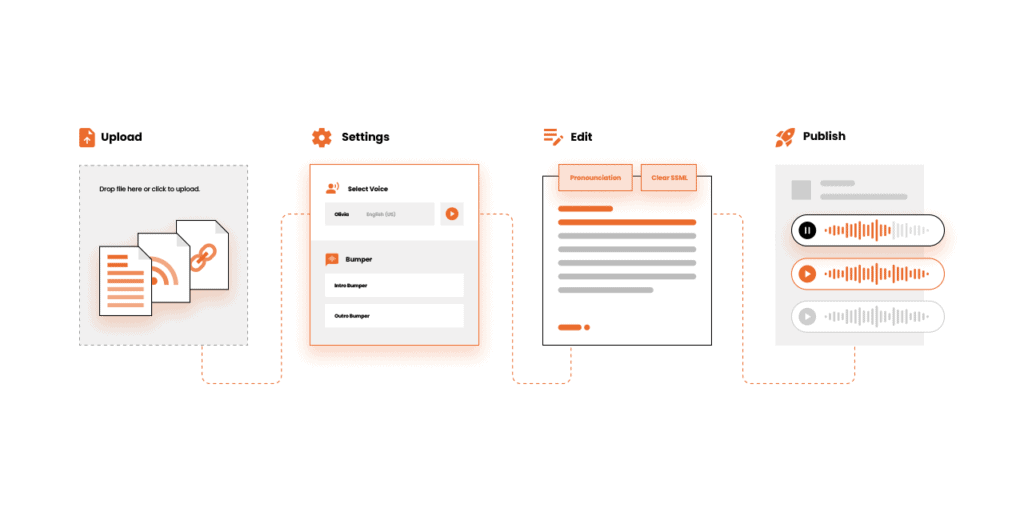 Upload a text document, provide a blog RSS feed, or any website URL.
Select a preferred voice and configure basic settings.
Modify the text or pronunciations using the SSML (Speech Synthesis Markup Language) editor.
Click publish and within a few minutes, Eariously will generate an audio file. That's it!
Text to Speech Use Cases
Eariously works across all industries and business types. If you are building an online presence powered by audio or video content, this tool will immediately catapult your production power. Here are just a few use cases for Eariously's powerful platform.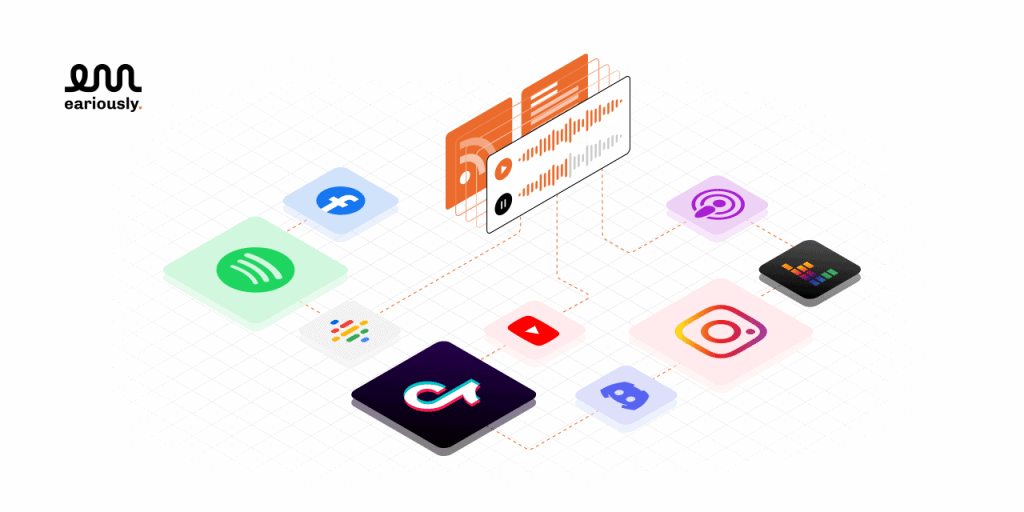 Create voice overs for sales videos
Add voiceovers to tutorials, presentations, support videos, or YouTube videos
Create voice overs / audio for social media content
Turn blog posts or newsletters into a fully-hosted podcast
Repurpose content for multiple channels to generate more traffic
Sell audio content creation as a service to your client
What Makes Eariously Different?
Eariously is more than just an advanced TTS platform. The team focused on building a product that converts ANY text to audio but also to help bloggers and newsletter creators transform their content into podcasts. Eariously is a full-fledged podcast hosting solution, audio file storage tool, and TTS platform with more features to come.
In the coming months, Eariously will be launching additional features to improve the TTS workflow, enhance podcasting features, and improve collaborative efforts. . 
Deal Terms
Lifetime access to Eariously
You must activate your license within 60 days of purchase
30-day money-back guarantee, no matter the reason
Features Included in All Plans
Premium & Standard Voices
Auto-Convert Blog to Podcast
Podcast Intro/Outro Bumpers
Podcast Analytics
Projects for organization
File Library (convert any text to audio – including documents and URLs)
SSML Editor to ensure accurate audio transcription.
Custom Pronunciation Library
Audio File Downloads
Click Here to View The Eariously Text Or RSS Feeds Into Speech Converter Lifetime Deal For Yourself
You may also like