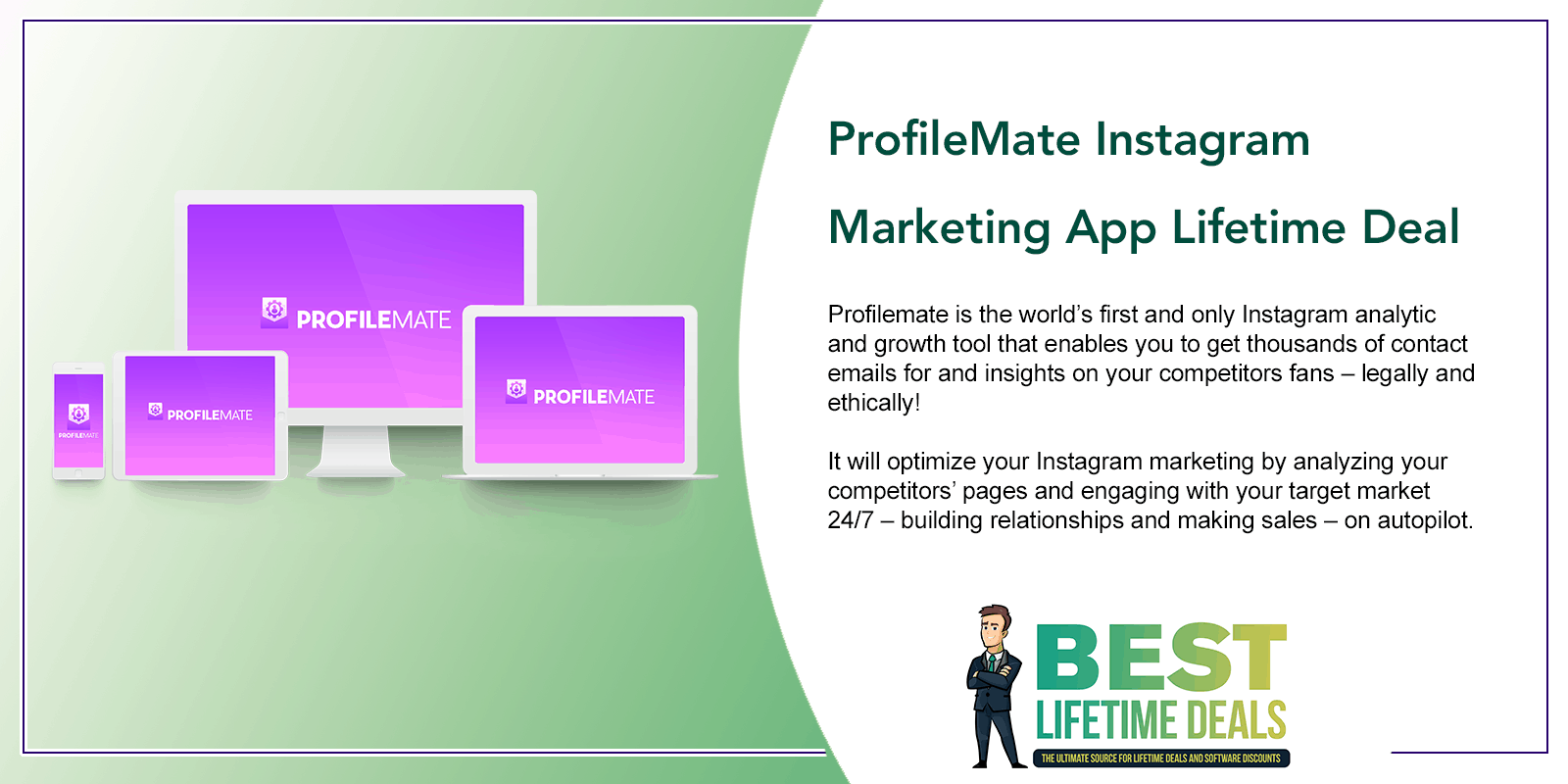 Choose Your Desired Option(s)
ProfileMate Instagram Marketing App Lifetime Deal
Worlds #1 Instagram Fan Growth, Email building & Competitor domination software ever created.
Profilemate is the world's first and only Instagram analytic and growth tool that enables you to get thousands of contact emails for and insights on your competitors fans – legally and ethically!
It will optimize your Instagram marketing by analyzing your competitors' pages and engaging with your target market 24/7 – building relationships and making sales – on autopilot.
It allows you to never miss messages, to always respond instantly, and to automatically follow up with and engage your prospects … even if it's 3am and you're sound asleep!
This is going to be the new gold standard of social media marketing, and the first movers stand to gain an almost unfair advantage.
Click Here to View The ProfileMate Instagram Marketing App Lifetime Deal For Yourself
How ProfileMate Works?
Enter a competitor, fan page, or content you want analyze
Instantly view results of your competitors' followers – including their public ready-to-contact emails, numbers, locations and information, segmenting users who want to be emailed and contacted.
Get hundreds, even thousands of new leads to contact monthly and covert followers into fans and customers, like never before.
ProfileMate Key Features: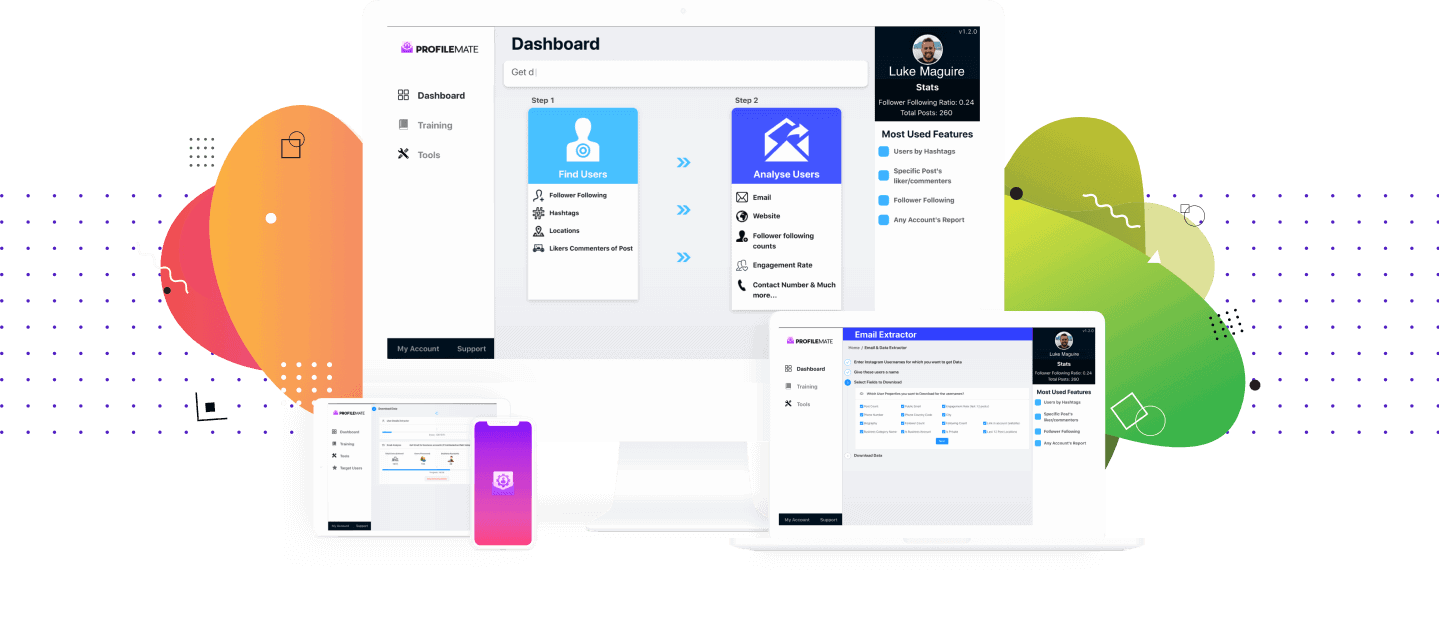 MASS CONTACT users with Profilemates Public Email & Phone Number Domination module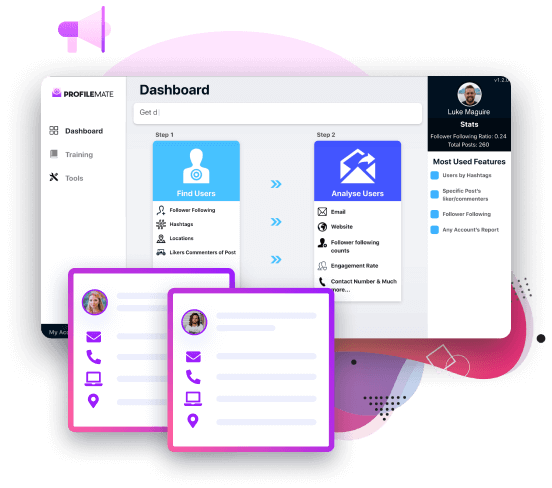 ProfileMate will search any profiles FANBASE for you and gather 50-150 emails a day on average of users who WANT TO BE CONTACTED for FREE, allowing you to contact them instantly and convert.
Generate Buyer Traffic in Minutes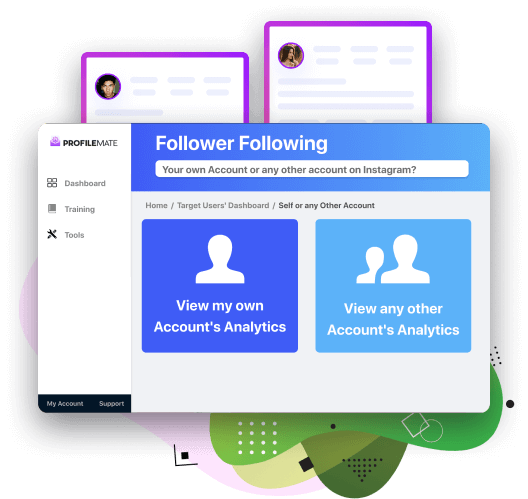 ProfileMate analyses thousands of profiles per hour and instantly giving you 
LIVE reports of your selected audience & then giving you a list of those who are ready, wanting and excited to be contacted. To do this manually would take years.
Profilemate Delivers Thousands of Contactable Users Delivered to YOU Every Single Day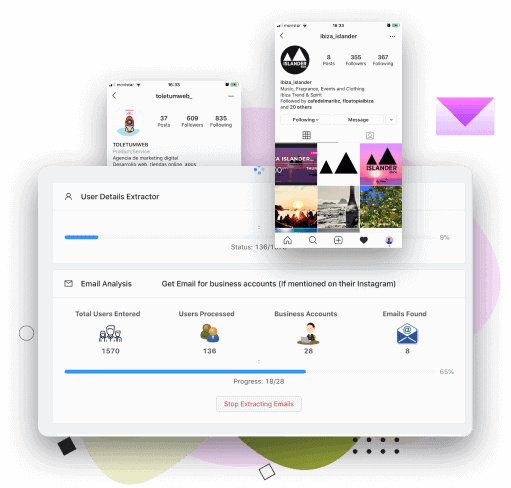 Profilemate will work when you sleep searching 2000 profiles a day with the ability to search more & allow you to get access to the most important user information, from emails, websites, phone numbers, engagement scores, influencers, business's to the most engaged customers.
Contact any pages most engaged fans with ProfileMate's Engagement Domination tool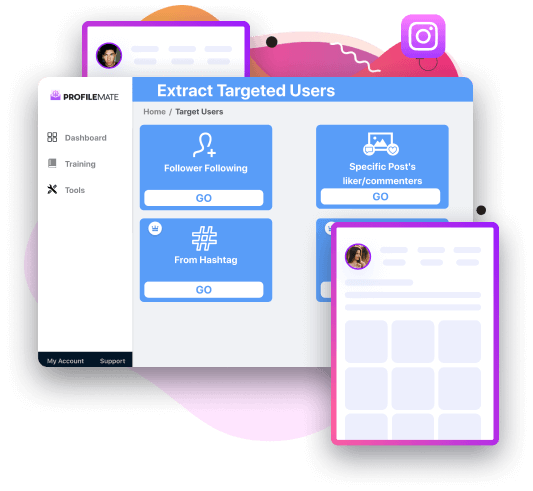 Profilemate allows you to gather and scan the most engaged users of any fan page – i.e. the users who comment and like on a pages posts allowing you to engage specifically with these users for higher conversions instantly.
100% AUTOMATED doing the work that it would take hundreds of humans to do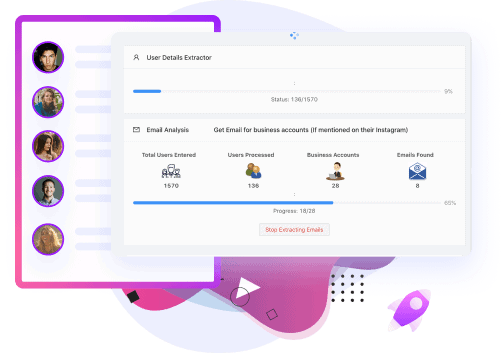 Remove the need to manually go through hundreds, thousands or even millions of profiles to find out who to contact. Profilemate does this for you, giving you a list of ALL the key information needed.
Competitor Breakdown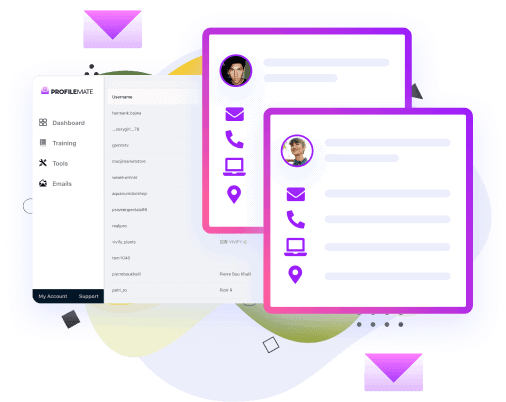 ProfileMate will show you ANY competitors followers details – i.e. enter ANY page that would have a customer base that is the same as yours, be provided with emails, phone numbers, address's and websites of those who have given their details TO BE CONTACTED & reach out with a value message.
Never pay for ads again
While Paid ads are a great way to gather leads, Profilemate gives you the same details you'd normally have to PAY for.
Scan, message & convert YOUR OWN FANS.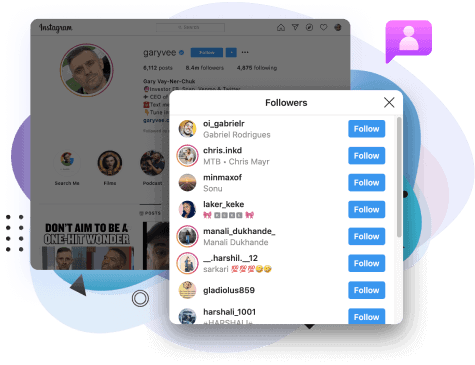 Many people focus only on getting NEW fans & don't realise their own followers are the hottest leads. Not only does Profilemate allow you to scan any competitor or page that would have your niche following them, it will scan your OWN, ensuring you can reach those who have already proven to be interested in your business.
Find segment users from potential customers, to finding INFLUENCERS in seconds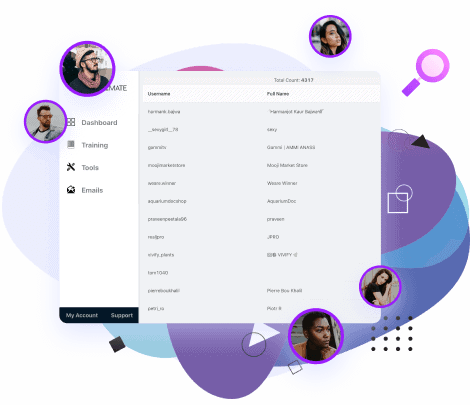 Profilemate allows you to not only scan ALL followers of any page, but ALSO segment out specific users only (i.e. users who have X amount of fans or above, business pages only, disregard private accounts and so on. Only find the users who MATCH your needs.
Call To Action Based Sorting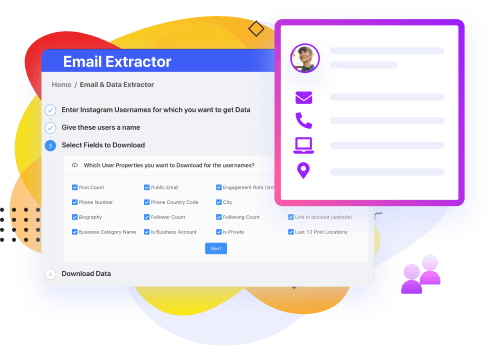 Not only will it segment out types of users, it will also segment out users who are allowing you to contact them by providing you with their email, phone number and/or address's, ready to be contacted in bulk.
User OCCUPATION & Interest search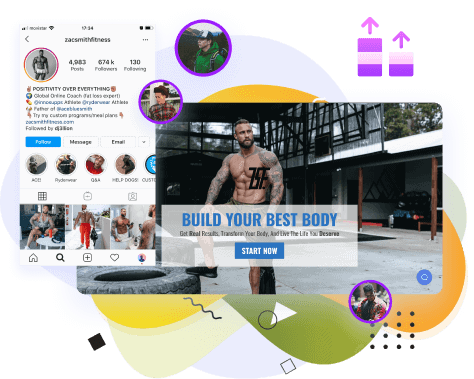 Profilemate gives you the option to gather BIO data which is what the user wants others to know about them- 7 out of 10 times on average this includes their job or interests, allowing you to market to the exact audience you choose to.
Training on how to take leads & CONVERT them.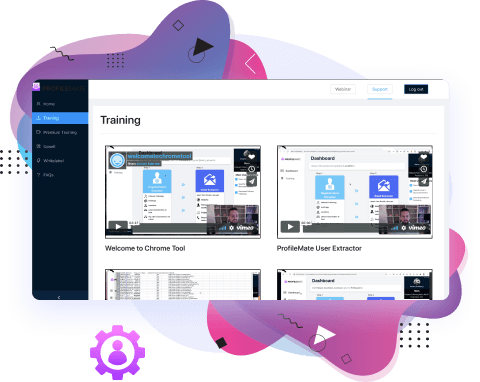 Profilemate is not just a software, it's a community & in launch week only you'll get our bonus webinars along with a full video training series taking you through how to use profilemate.
24/7 SUPPORT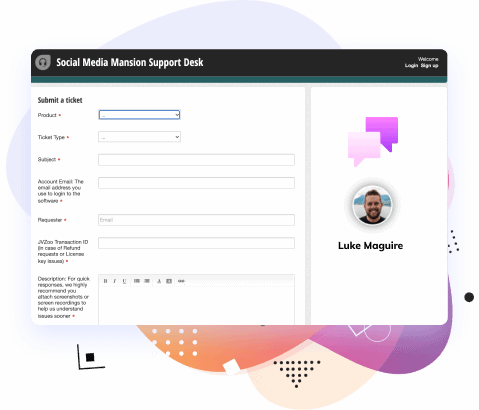 Being the number #1 vendor on jv zoo means we also have an incredibly good support desk, in fact we are in the top 1% of all users in the world using Freshdesk. We are here for ANY help you need..
FULL AGENCY RIGHTS (launch week only)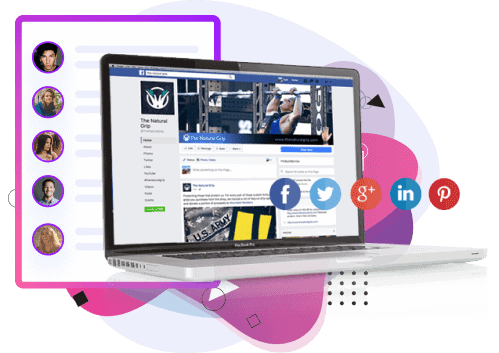 That's right, often people make you pay for this, but in launch week we are giving you full unrestricted access & upgrading your licence to commercial, for free .
Here is what you get inside the ProfileMate:
Full access to all features above unlocked
One time investment launch offer
Email Growth Tool Included
Phone number Search
Influencer vs customer search
Full agency rights
Video instructional training
24/7 customer support
Don't miss out on your chance to secure access to ProfileMate Instagram Marketing App Lifetime Deal at a one-time fee for lifetime access! Click the button below to check it out.
Click Here to View The ProfileMate Instagram Marketing App Lifetime Deal For Yourself
You may also like