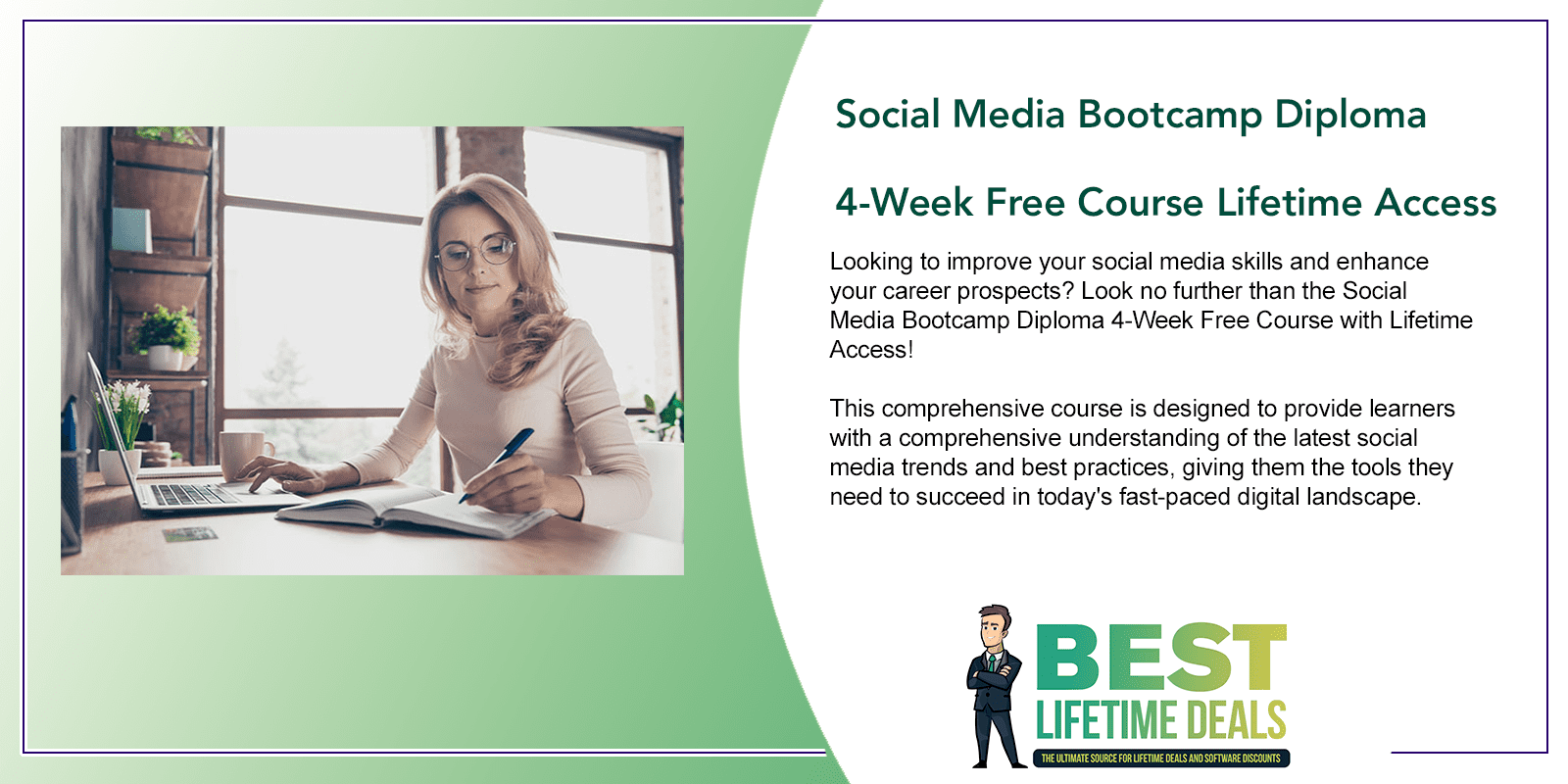 Choose Your Desired Option(s)
The average adult spends 5.9 hours a day with digital media, which means that for businesses, Social Media Marketing is a crucial element to success in any industry. Whether you are a business owner or a marketing professional, this course will equip you with the skills and knowledge to develop impactful, successful social media marketing campaigns that convert your followers into returning customers. Learn more with Social Media Bootcamp Diploma 4-Week Free Course.
Introducing the Social Media Bootcamp Diploma 4-Week Free Course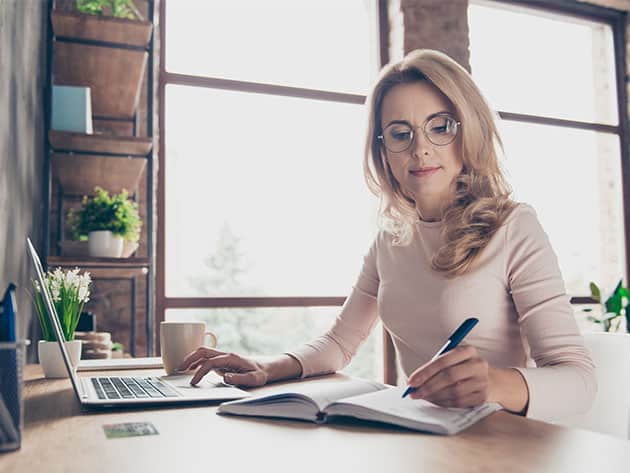 Looking to improve your social media skills and enhance your career prospects? Look no further than the Social Media Bootcamp Diploma 4-Week Free Course with Lifetime Access!
This comprehensive course is designed to provide learners with a comprehensive understanding of the latest social media trends and best practices, giving them the tools they need to succeed in today's fast-paced digital landscape.
Over the course of four weeks, participants will be guided through a series of engaging modules, covering everything from creating engaging content to building and managing successful social media campaigns. With access to expert instructors and a supportive online community, learners can be confident that they're receiving the very best training available.
Best of all, the Social Media Bootcamp Diploma comes with lifetime access, allowing learners to revisit course materials at any time and continue honing their skills as the industry evolves. Whether you're just starting out in social media or looking to take your existing skills to the next level, this course is the perfect choice for anyone looking to succeed in this exciting field.
Don't miss out on this incredible opportunity to transform your social media skills and advance your career prospects. Sign up for the Social Media Bootcamp Diploma 4-Week Free Course with Lifetime Access today!
Social Media Bootcamp Diploma 4-Week Free Course Lifetime Access Features
Access 8 lectures & 8 hours of content 24/7
See exactly how social media marketing fits into your overall marketing strategy
Become familiar with the Social Media platforms mainly used for social media marketing
Know your target audience & the elements to consider when compiling your target audience
Identify goals, measu re success, & know the various content types you wanna use
Optimize your profile so that you are easily found online
Learn about the various metrics that you can measure on the major social media platforms
Know what makes engaging content for your audience as well as what your audience wants from you
Learn more advanced concepts such as community management, reputation management, social listening & more
Important Details
Length of time users can access this course: lifetime
Access options: web & mobile streaming
Certification of completion included
Redemption deadline: redeem your code within 30 days of purchase
Updates included
Pathway to EQF Diploma
Experience level required: intermediate
Have questions on how digital purchases work?
Emphasize the value of social media skills:
In today's digital age, social media has become an essential tool for businesses to connect with their audience, increase brand awareness, and drive sales. Highlight how the Social Media Bootcamp Diploma can help individuals develop in-demand social media skills that can boost their career prospects and help businesses achieve their marketing goals.
Showcase the course content:
People are more likely to sign up for a course when they have a clear understanding of what they will learn. Create a compelling description of the course content, including topics such as social media strategy, content creation, advertising, and analytics. You can also provide a sneak peek of the course content, such as video snippets or course outlines.
Use social proof:
Social proof, such as customer testimonials or case studies, can be a powerful tool to convince potential students to enroll in the course. Share success stories of past students who have completed the course and achieved their social media goals. You can also showcase the social media profiles of businesses that have implemented the strategies taught in the course and have seen tangible results.
Offer incentives:
Incentives such as discounts, freebies, or bonuses can be a great way to entice people to sign up for the course. For example, you can offer a discount code for those who sign up during a limited-time offer or provide a free social media audit for their business.
Leverage social media:
As the course is related to social media, you can use social media platforms such as Facebook, Instagram, and Twitter to promote it. Use relevant hashtags and create engaging posts to reach your target audience. You can also partner with social media influencers or industry experts to promote the course to their followers. Additionally, consider running targeted ads on social media to reach a wider audience.
Requirements
Any device with basic specifications
Click Here to View The Social Media Bootcamp Diploma 4-Week Free Course Lifetime Access For Yourself