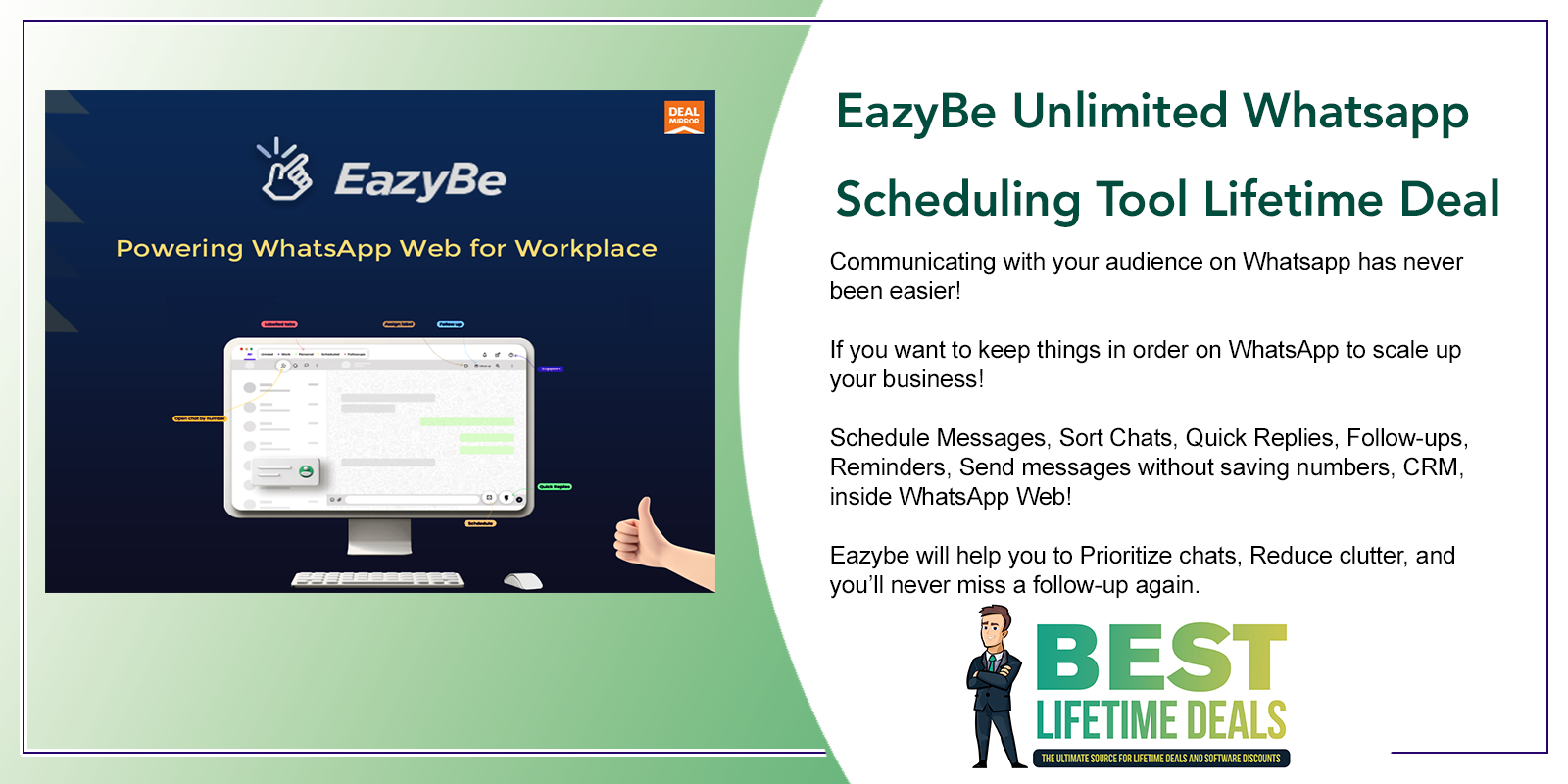 Choose Your Desired Option(s)
EazyBe Unlimited Whatsapp Scheduling Tool Lifetime Deal

Quick Overview
Unlimited Schedule Messages in Whatsapp.
Make WhatsApp your No.1 Productivity Tool!
Prioritize chats. Reduce clutter. Never miss a follow-up.
Approved by Google security audit.
EazyBe Unlimited Whatsapp Scheduling Tool Lifetime Deal is a powerful tool that allows you to schedule unlimited WhatsApp messages to be sent automatically at a future date and time. This tool is perfect for businesses, marketers, and anyone who wants to automate their WhatsApp messages and increase their productivity.
Here are some ways that EazyBe can help you increase your sales:
Schedule messages in advance: With EazyBe, you can schedule your WhatsApp messages in advance, allowing you to plan your campaigns and stay organized. This ensures that your messages are sent at the right time and to the right people, increasing the chances of generating leads and sales.
Save time: EazyBe saves you time by automating the process of sending WhatsApp messages. You no longer have to manually send messages one by one, which can be time-consuming and tedious. Instead, you can set up your messages and let EazyBe handle the rest.
Reach a larger audience: With EazyBe, you can reach a larger audience by sending messages to multiple contacts at once. This allows you to scale your outreach efforts and reach more people in less time, increasing your chances of generating leads and sales.
Personalization: EazyBe allows you to personalize your messages by including the recipient's name, which can increase engagement and response rates. This helps you build stronger relationships with your audience and increase your chances of generating sales.
By investing in EazyBe Unlimited Whatsapp Scheduling Tool Lifetime Deal, you can take advantage of all these features and more. With unlimited scheduling capabilities and a lifetime subscription, you can automate your WhatsApp messages and increase your sales for as long as you need it. So why wait? Try EazyBe today and start automating your WhatsApp messages for increased productivity and sales!
EazyBe Lifetime Deal
TRUSTED BY OVER 150+ TEAMS WHO ALREADY TRANSFORMED THEIR SALES PERFORMANCE
Communicating with your audience on Whatsapp has never been easier!
If you want to keep things in order on WhatsApp to scale up your business!
Meet EazyBe Lifetime Deal
Schedule Messages, Sort Chats, Quick Replies, Follow-ups, Reminders, Send messages without saving numbers, CRM, inside WhatsApp Web!
Customers, colleagues, vendors, plus friends and family all clutter your WhatsApp inbox.
Eazybe will help you to Prioritize chats, Reduce clutter, and you'll never miss a follow-up again.
Intro Video
Webinar with Sagar Dewan (Co-founder) of EazyBe
Look Smart!
EazyBe focuses on modernizing your WhatsApp inbox instead of bulk messaging, Unlike WA Web Plus for WhatsApp™, WhatsWeb, WAToolkit, and other WhatsApp Chrome extensions.
Want to chat but don't want to save the number? Now send messages to unsaved numbers!
Want to send a message at a specific time? No need to memorize it, just schedule it!
Hard to find important chats? Sort and find them by just clicking on the label!
Typing the same messages again for new customers? Save and send from Quick Replies!
Forgotten about talking with a client? Set easy follow-ups, we'll remind you!
Adding notes in another app? Save notes for customer info right into follow-ups!
Want to get CRM leads on WhatsApp? Find them easily right on WhatsApp Web!
Features:
Automatically sorted tabs under Unread, Groups labels.
Create your own labels and add chats to them.
Send a message without saving the number on your phone.
Save quick replies with attachments to send them when needed.
Send text messages, images, or documents at any future date and time.
Set follow-ups with notes, email ids, and amounts, to remind you – in every chat.
See your reminders and notifications sorted by date to plan your day.
Benefits:
Say Goodbye to cluttered inbox: We've organized the Whatsapp tabs for you so you do what you do best.
Automate your Follow-ups: Store user profile, and name, add personalized notes and set dates for follow-ups.
Schedule your messages: Yes, you read that right. Got a meeting at 5 pm but do you also need to send a follow-up message at 5 pm? No problem we got you covered.
Get the most out of your process:
Time is Important: Now Save 20% of your time by avoiding saving numbers before you send any text.
Quick Replies: Engage with your customers efficiently with preset quick reply messages.
Label your Users: Add a label to your customer so you remember the user type.
Follow-up Reminders: Set reminders so that you don't forget to follow up, let us do the heavy lifting.
Product Overview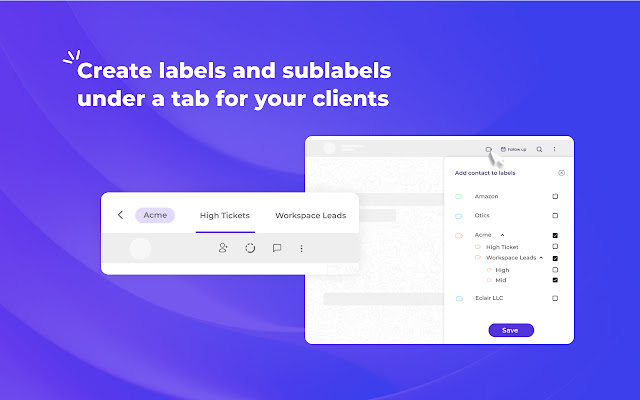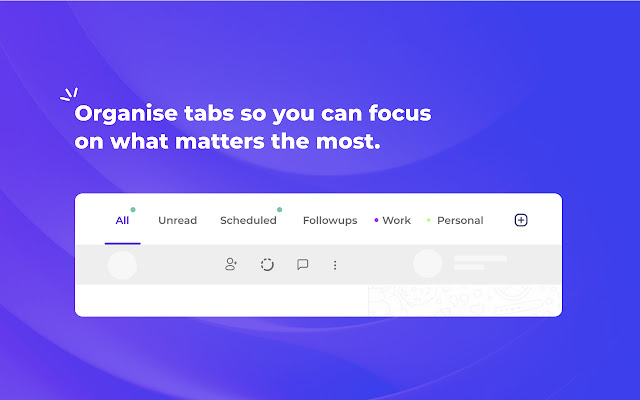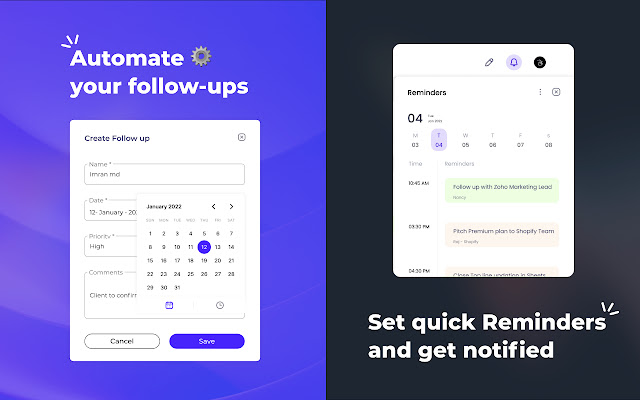 EazyBe is used by thousands of companies for:
Abandoned cart recovery
Shared Labels & Tabs
Sort Chats
Help Desk CRM
Sales CRM
To-do list
Marketing
Project management
Customer onboarding
Software development
Recruiting
Remote work
Solo
Create your own workflow
Plan Details:
Unlimited Schedule Messages in Whatsapp
Unlimited Quick Replies
Unlimited Reminders
Unlimited Labels
Unlimited Sublabels
Power features such as Excel Upload and Send Messages to all chats in a Label
Stack 2 codes to receive the following upgrades:
Bulk Messaging to all contacts in Label
Reminder integration with Google Calendar
Keep Private Notes for every Chat
Task Manager inside Whatsapp Web (upcoming Launch)
Deal Terms:
Length of access: Lifetime
Redemption Deadline of coupon code: 60 Days from purchase.
Updates included.
Click Here to View The EazyBe Unlimited Whatsapp Scheduling Tool Lifetime Deal For Yourself
You may also like