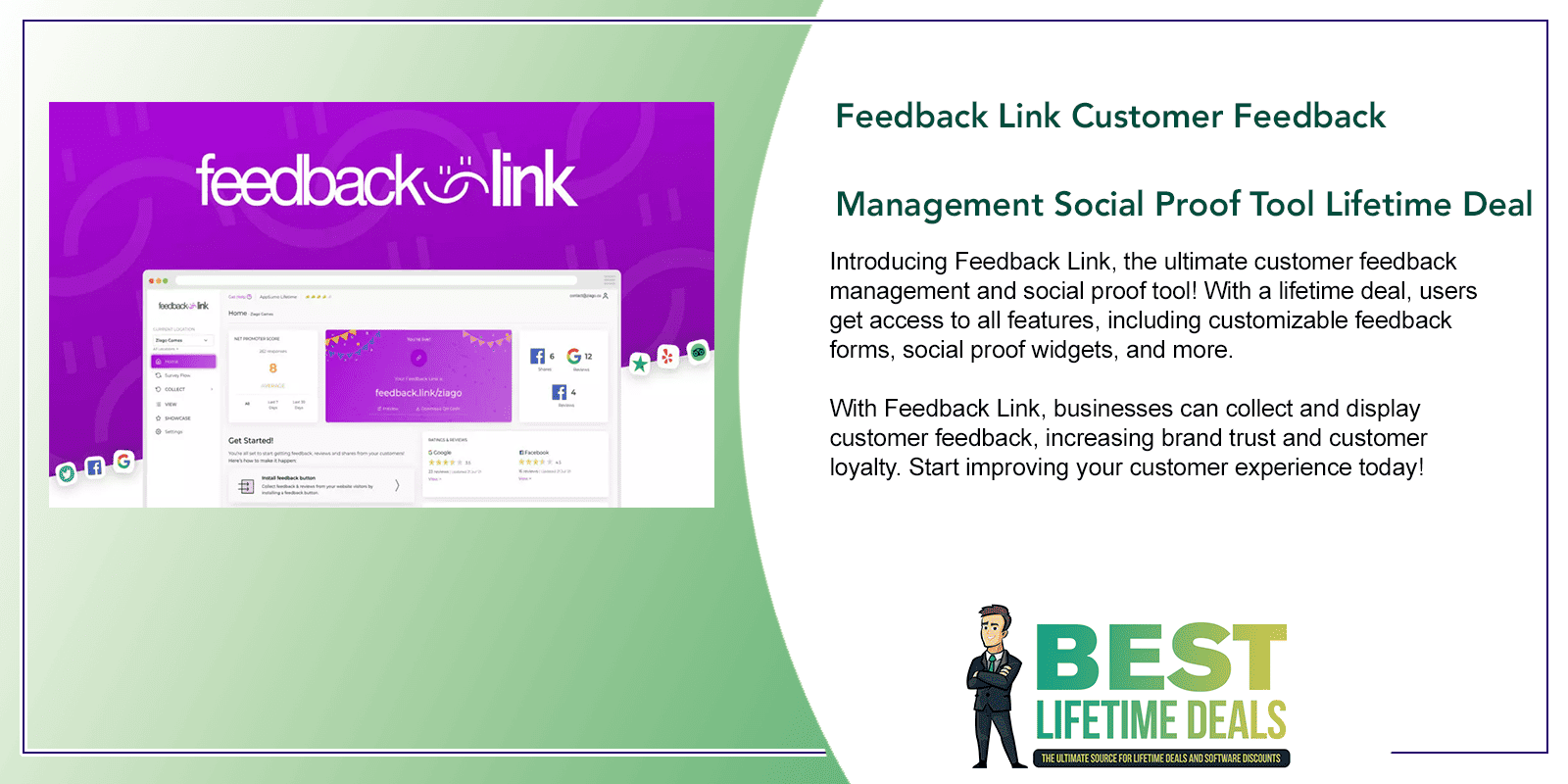 Choose Your Desired Option(s)
Introducing Feedback Link, the ultimate customer feedback management and social proof tool! With a lifetime deal, users get access to all features, including customizable feedback forms, social proof widgets, and more.
With Feedback Link, businesses can collect and display customer feedback, increasing brand trust and customer loyalty. Start improving your customer experience today!
Introducing Feedback Link Customer Feedback Management Social Proof Tool Lifetime Deal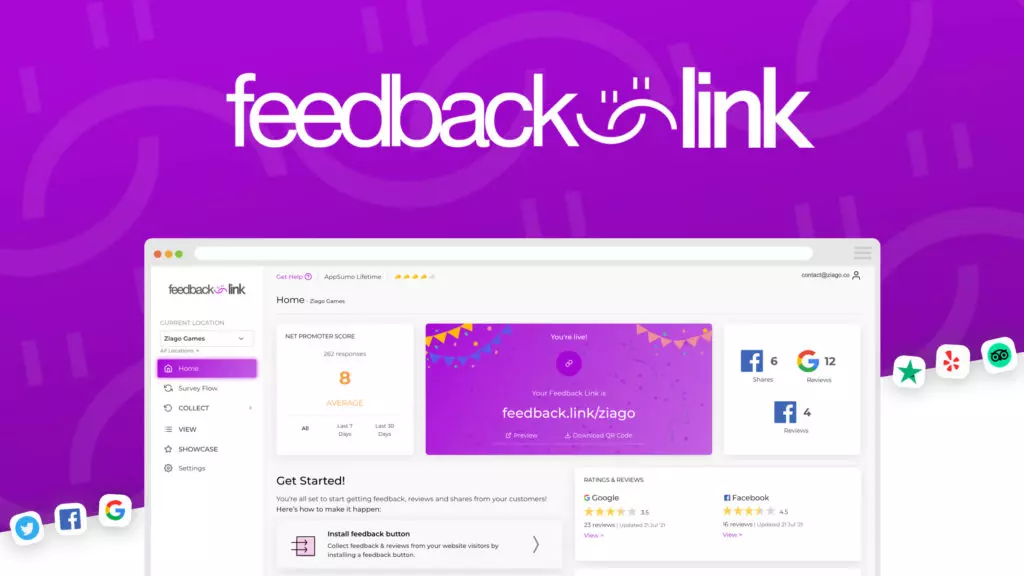 Feedback Link helps your business to build online credibility and collect actionable customer feedback, testimonials and reviews
Want to get your consumers raving about your business on Google, Facebook, Yelp, and other platforms, but avoid having complaints get lost in the online ether? Meet Feedback Link, the all-in-one platform for managing customer feedback and social proof!
Produce positive reviews and testimonials from your satisfied customers while redirecting any negative consumer feedback to your company
Use eye-catching widgets like the "Wall of Proof" to display your best social proof on your website
With a configurable survey tool, you can gain vital information from your customers
Collect social proof from any channel, including your website, email/text invites, and physical locations
With Feedback Link, you can turn your satisfied clients into promoters. Get lifetime access now and start seeing outcomes right away!
Feedback Link Customer Feedback Management Social Proof Tool Features:
Create beautiful testimonials or reviews from happy customers, and route negative consumer feedback straight to the business.
With stunning widgets, you can display your best Social Proof on your website!
A sleek, highly customisable survey can help you discover fresh customer insights.
Put all on autopilot by integrating with existing software!
Get Reviews, Testimonials, And Feedback & Display Only The Best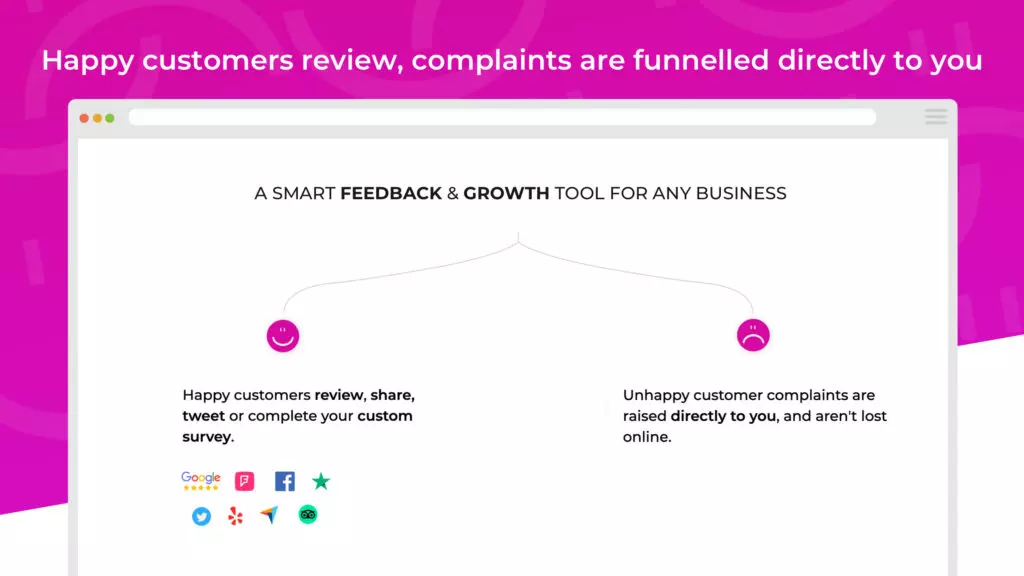 Increase your online credibility by converting customers into promoters:
Encourage satisfied consumers to post a review, offer a testimonial, share, or tweet. Allow them to complete your personalized survey if desired.
Direct dissatisfied consumers to you – ask tailored questions to avoid complaints getting lost online.
Display Your Best Social Proof And Reviews Directly On Your Website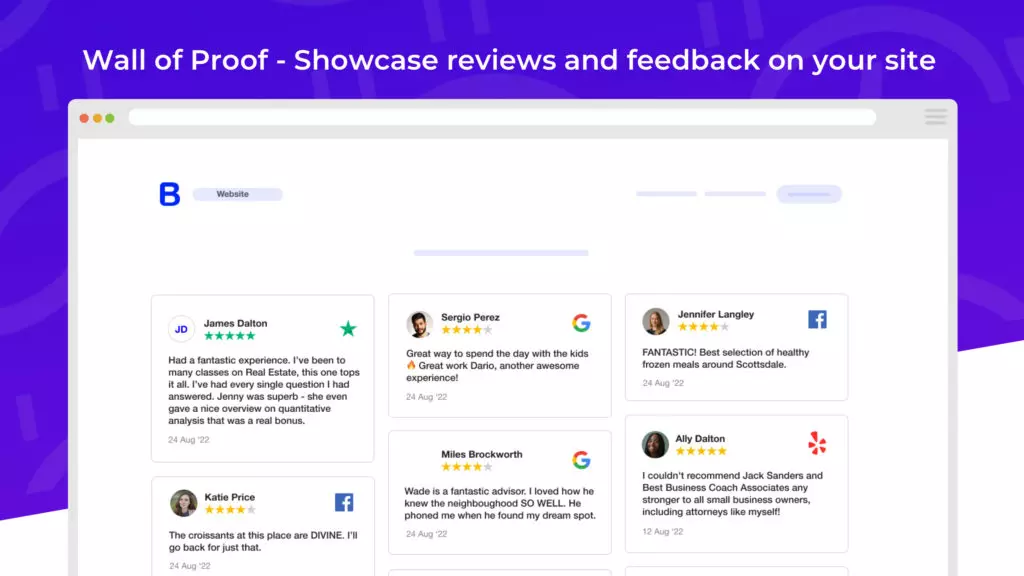 With Feedback Link's attractive display widgets, you can show off your verified testimonials and reviews to potential consumers:
Wall of Proof: embed a lovely collection of reviews and feedback directly into your page.
Showcase Nudge: display your greatest ratings and feedback in the bottom right or left corner of your website.
Sleek And Simple On All Devices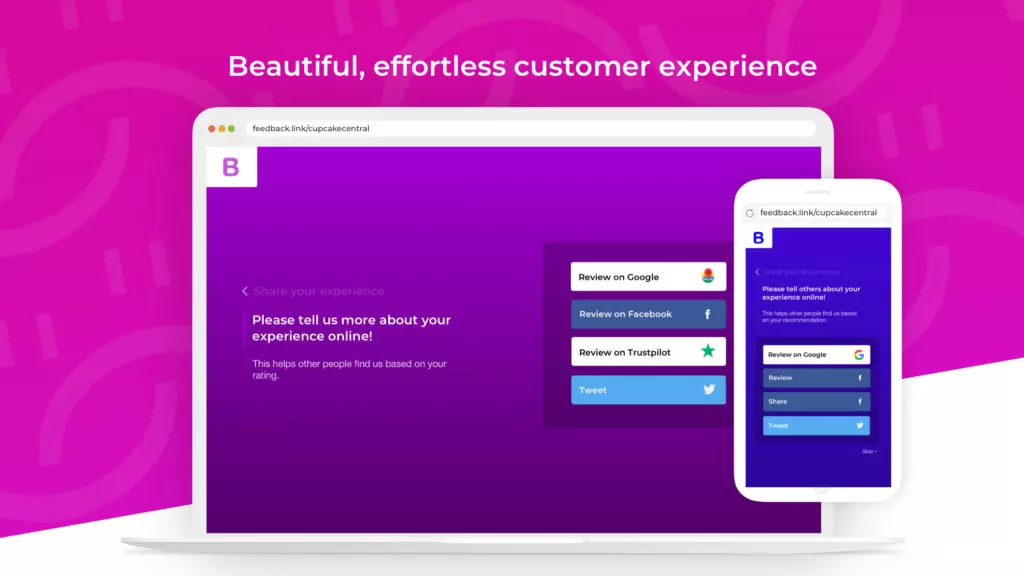 Your advanced survey runs smoothly and beautifully on all current browsers.
More Features Available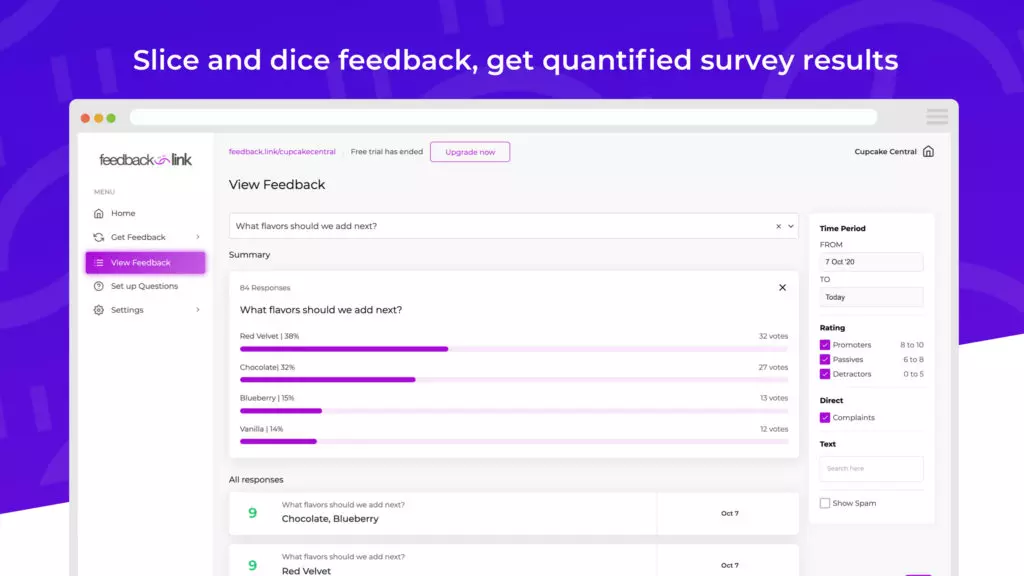 Find trends and obtain quantifiable consumer feedback.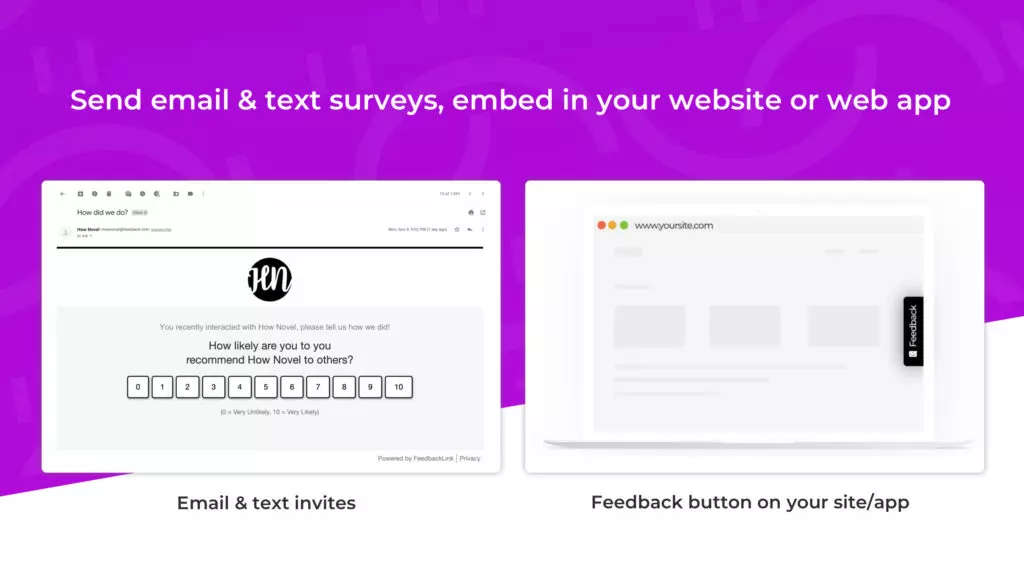 Collect reviews, shares, and feedback with email surveys, which you may integrate on your website or in your member dashboard.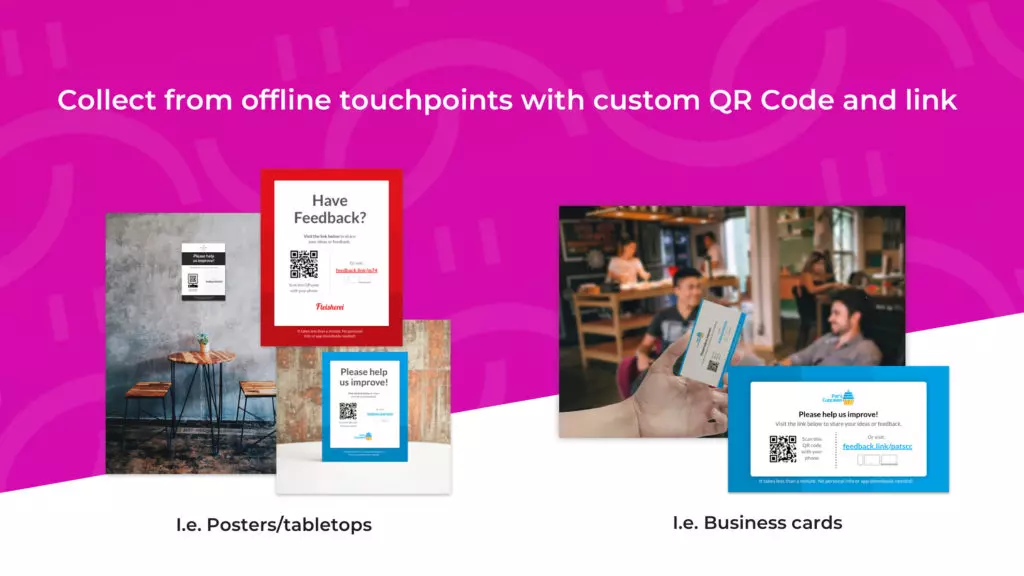 Capture reviews, shares, and comments from events and physical locations
Click Here to View The Feedback Link Customer Feedback Management Social Proof Tool Lifetime Deal For Yourself
You may also like