Choose Your Desired Option(s)

Get Instant Access To The World's First AI-Based Music Composer & Mixer Platform That Compose Unlimited Premium Music Tracks In JUST 30 Seconds
Soundio is the WORLD'S FIRST AI-Based Music Composer & Mixer Platform That Compose Unlimited Premium Music Tracks In JUST 30 Seconds.
Isn't that cool? You will no longer need to pay for expensive stock music from AudioJungle, Bensound, Shutterstock, iStock, VideoBlocks, or any other site.
So, allow me to ask you… Are you sick of using the same tired background music for every project? You'll be able to use never-before-heard music tracks thanks to the brand new AI-powered software Soundio.
This is a cloud-based professional music composing platform that comes with a Commercial License. FOR EVERGREEN INCOME WITHOUT THE NEED FOR ANY SPECIAL SKILLS, EXPERIENCE, OR LEARNING CURVE
Soundio instantly creates premium-sounding audio tracks for videos based on personalization options such as genre, activity, and mood. It's not an audio library of carefully selected royalty-free tracks. Each track is one-of-a-kind and can be customized to perfectly match your videos.
Professional Music Composing Cloud-Based Platform
No Limitations – Completely Free
Royalty-Free Music With NO Copyrights
Get Millions Of HQ Music Tracks
Get COMMERCIAL LICENSE
Sell Unlimited Music Tracks & Earn Like The Big Boys
No Special Skills or Experience Required
Automatic Music Generation Technology For Your Projects
Unlimited One-Click Download
Inbuilt Advanced Image & Video Editor
A $200 Refund If It Doesn't Work For You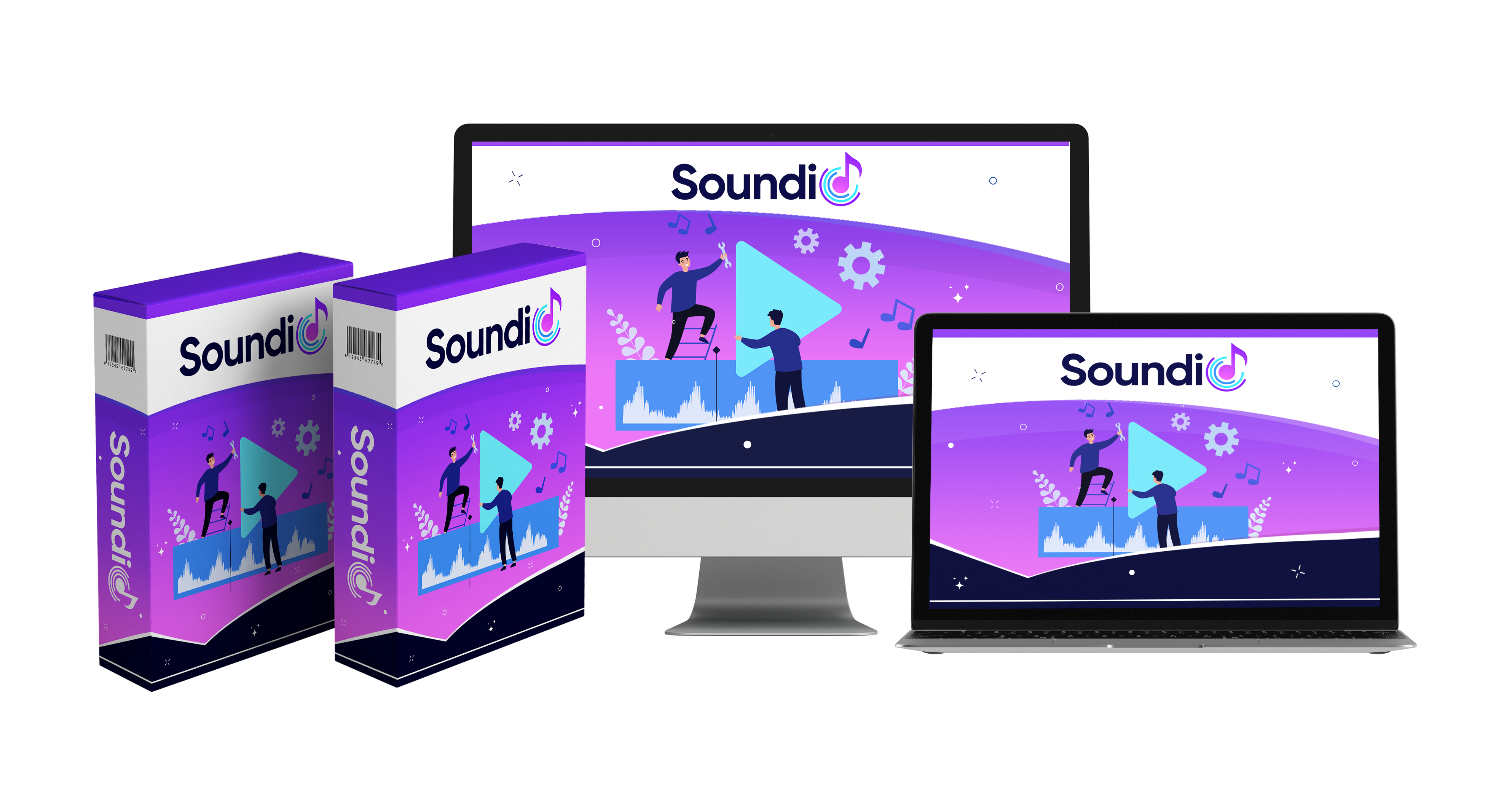 Soundio How does it work?
Start Your Own Royalty-Free Music Composing Agency In Just 3 Simple Steps:
STEP 1: LOGIN: Login & Enter Keyword To Find Any Category like Happy, Romantic, Rock, Funny, Etc.
STEP 2: GENERATE: Preview & Select The Ideal Category.
STEP 3: DOWNLOAD: Simply Select & Download. Use for Yourself or for Your Clients.
Soundio Features and Benefits
Compose & Use Background Music In Videos, Unlimited One-Click Downloads
Get Freshly Created Mesmerizing Music in Every Theme, Genre, Mood, Or Category.
Never Pay for Background Music Again
Make Video 100 Times More Appealing With Unique Music Tracks
No Copyright Issues EVER AGAIN
Millions Of HQ Music Tracks
Get COMMERCIAL LICENSE
Sell Unlimited Music Tracks & Earn Like The Big Boys
No Special Skills or Experience Required
Inbuilt Advanced Image & Video Editor
Personalize and 'dial in' your 100% unique audio track to PERFECTLY-MATCH your video with our customization settings such as genres, activities and moods!
As simple as selecting a genre, activity and mood and clicking 'Play'.
You decide how long the track should last (30 seconds, 1 minute or even 3 minutes)!
Every time you click Play, a new 100% unique, premium & copyright-free track will be instantly available for preview.
Sync your Soundio music track to ANY video with 1-click for more powerful videos right INSIDE Soundio.
Simply click 'Add to Video' next to any of your Soundio audio tracks, paste in ANY YouTube URL (or upload your own video) and merge them together!
Set a start time, loop your audio, adjust volume for both Soundio audio AND your video audio (you have FULL control).
Access your Soundio via any web browser. It's hosted on the cloud – no software installation or downloads required!
PLUS it comes with FULL commercial rights included.
Click Here to View The Soundio Music and Sound Composer and Mixer Platform Lifetime Deal For Yourself
You may also like