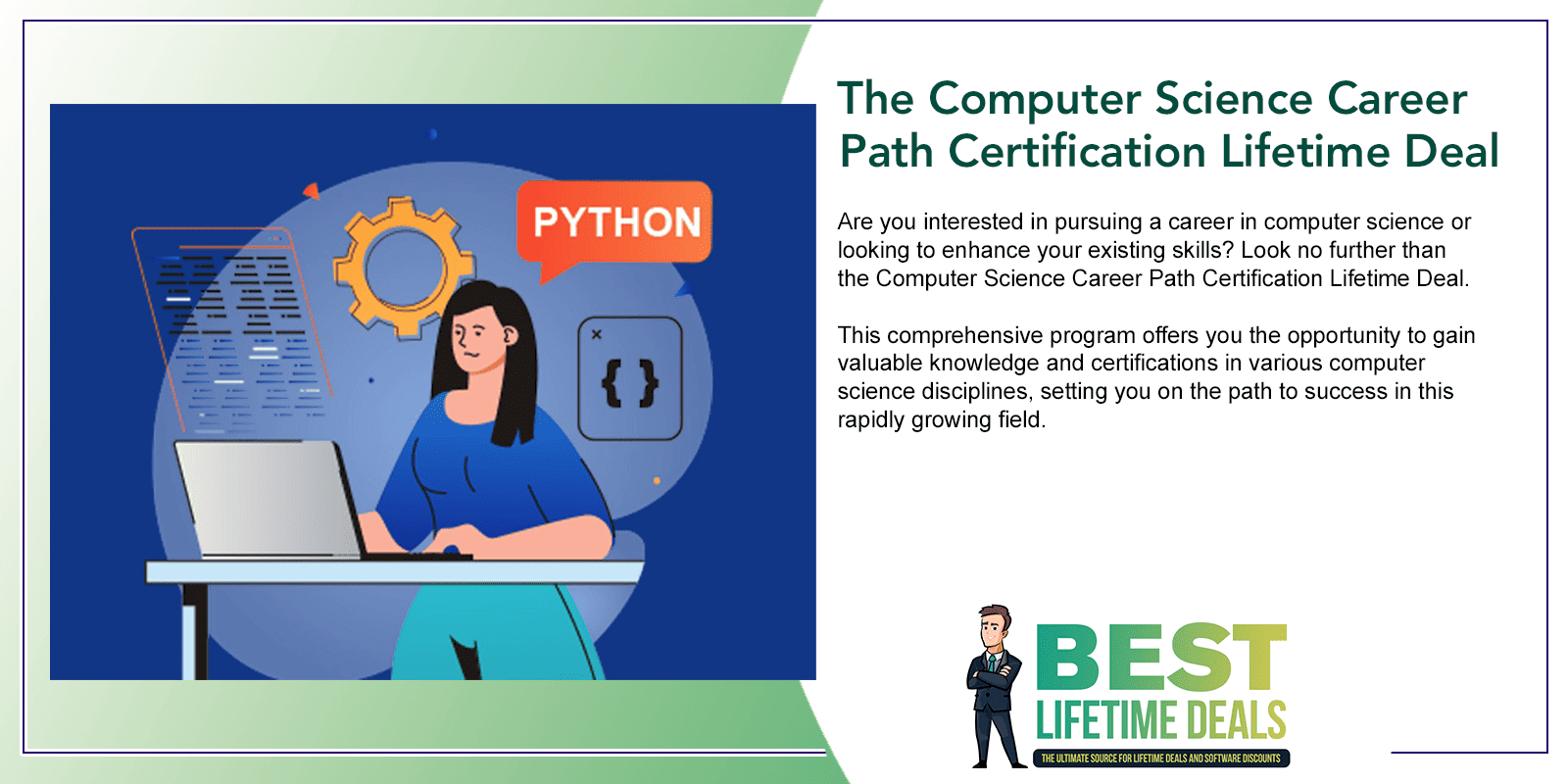 Choose Your Desired Option(s)
The Computer Science Career Path Certification Lifetime Deal
9 Courses & 86 Hours
Introducing The 2023 Premium Computer Science Career Path Certification Bundle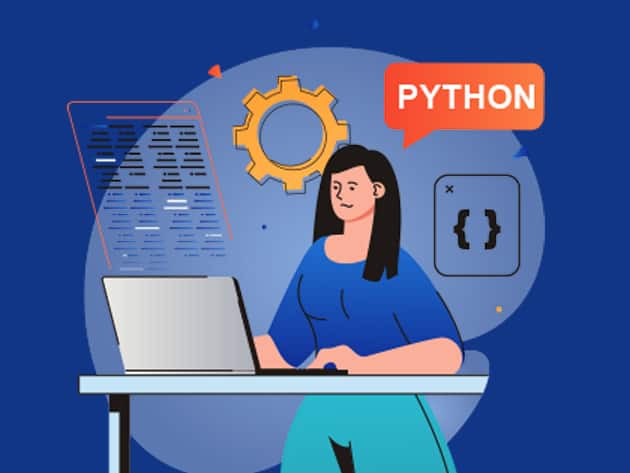 What's Included
Are you interested in pursuing a career in computer science or looking to enhance your existing skills? Look no further than the Computer Science Career Path Certification Lifetime Deal. This comprehensive program offers you the opportunity to gain valuable knowledge and certifications in various computer science disciplines, setting you on the path to success in this rapidly growing field.
Here's what you can expect from the Computer Science Career Path Certification Lifetime Deal:
Comprehensive Curriculum: The program covers a wide range of computer science topics, including programming languages, data structures, algorithms, web development, database management, software engineering, artificial intelligence, and more. The curriculum is designed to provide you with a solid foundation in computer science principles and practical skills that are in high demand in today's job market.
Interactive Learning Experience: The program offers a combination of video lectures, hands-on exercises, quizzes, and projects to ensure an engaging and interactive learning experience. You'll have the opportunity to apply your knowledge in real-world scenarios, reinforcing your understanding of the concepts and honing your practical skills.
Industry-Recognized Certifications: Upon completing the program, you'll earn industry-recognized certifications that validate your knowledge and expertise in specific computer science domains. These certifications can significantly boost your resume and increase your chances of landing lucrative job opportunities or advancing in your current role.
Lifetime Access: With the Lifetime Deal, you'll have unlimited access to the program's materials and updates for life. This means you can revisit the content whenever you need a refresher or want to explore advanced topics as your career progresses. Additionally, you'll stay up-to-date with the latest advancements in the field through ongoing updates and new course releases.
Flexibility and Convenience: The program is designed to be flexible, allowing you to learn at your own pace and fit your studies around your busy schedule. Whether you're a full-time professional, a student, or a career changer, you can access the course materials anytime, anywhere, and learn at a speed that works best for you.
Career Support: The Computer Science Career Path Certification Lifetime Deal also provides career support resources to help you transition into the computer science industry or advance in your current career. This may include resume writing tips, interview preparation guidance, job search strategies, and access to a community of like-minded professionals and industry experts.
Don't miss this opportunity to kickstart or advance your career in computer science with the Computer Science Career Path Certification Lifetime Deal. Gain in-depth knowledge, earn valuable certifications, and position yourself for success in this dynamic and high-demand field. Invest in your future today and unlock a world of exciting opportunities in computer science.
PCEP: Certified Entry-Level Python Programmer Certification Prep Course
Chris Mall
22 Lessons (4h)
Lifetime
Hypothesis Testing for Data Science
ZENVA
22 Lessons (2h)
Lifetime
Learn By Example: Spark Streaming 2.x
Loonycorn
36 Lessons (2h)
Lifetime
GCP: Complete Google Data Engineer & Cloud Architect Guide
Loonycorn
233 Lessons (28h)
Lifetime
From 0 to 1: Heavy Lifting with SQL & Databases
Loonycorn
68 Lessons (14h)
Lifetime
JavaScript from Scratch: The Ultimate Beginners Course
Juan Galvan
59 Lessons (6h)
Lifetime
Java: A Complete Tutorial from ZERO to JDBC
Joe Ghal
168 Lessons (20h)
Lifetime
Raspberry Pi For Beginners – Complete Course
Edouard Renard
96 Lessons (9h)
Lifetime
Probability Foundations for Data Science
ZENVA
13 Lessons (1h)
Lifetime
Terms
Unredeemed licenses can be returned for store credit within 30 days of purchase. Once your license is redeemed, all sales are final.
Click Here to View The Computer Science Career Path Certification Lifetime Deal For Yourself
You may also like