Choose Your Desired Option(s)
VideoDashboard Commercial Automated Video Marketing Software Lifetime Deal
World-Class Social Automation Technology To Attract More Customers and Grow Your Business For Free!
This is the World's First All-in-One Technology To Research The Trending Market Pulse, Create Stunning Videos, and Get Traffic on demand!
For the first time ever you can leverage rapidly growing (and established) platforms like TikTok, Medium, Reddit, Pinterest, FaceBook, Twitter, YouTube, Vimeo, Linkedin and Dailymotion from ONE 'all-inclusive" dashboard!
No other app in the market leverages new platforms (like TikTok, Medium, Reddit and all the other social platforms included) so this is a first to market opportunity you don't want to miss out on!
This is an irresistible offer that newbies and seasoned marketers will be jumping to get their hands on!
Click Here to View The VideoDashboard Commercial Automated Video Marketing Software Lifetime Deal For Yourself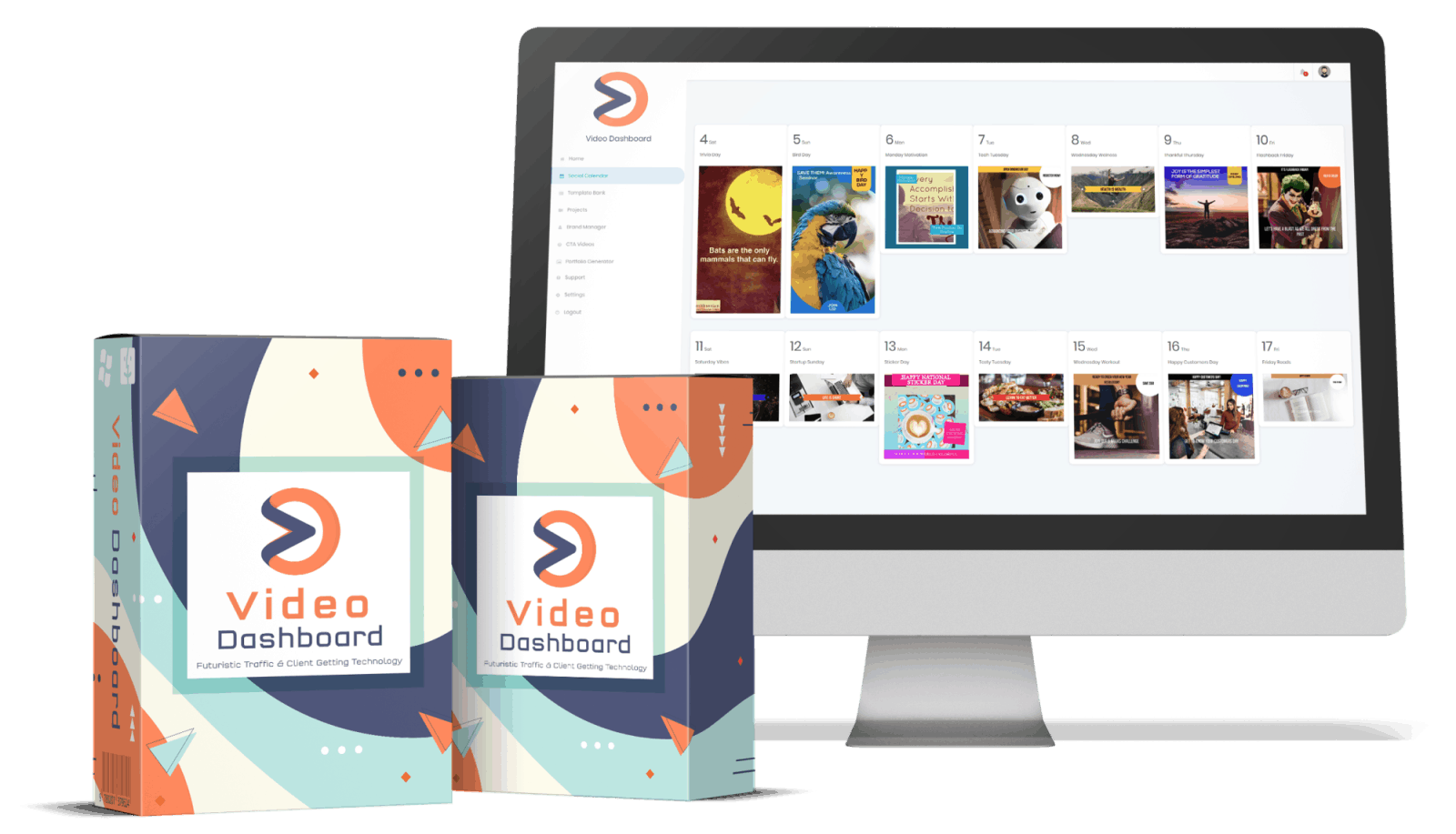 Unlike other video apps that only include one feature, Video Dashboard comes loaded with several never-seen-before groundbreaking technologies packed into ONE!
Using the commercial license included, customer can sell the videos they create to clients for $300 to $500 each OR offer traffic generation services to their clients for TOP DOLLAR!
The possibilities to profit with Video Dashboard are totally endless.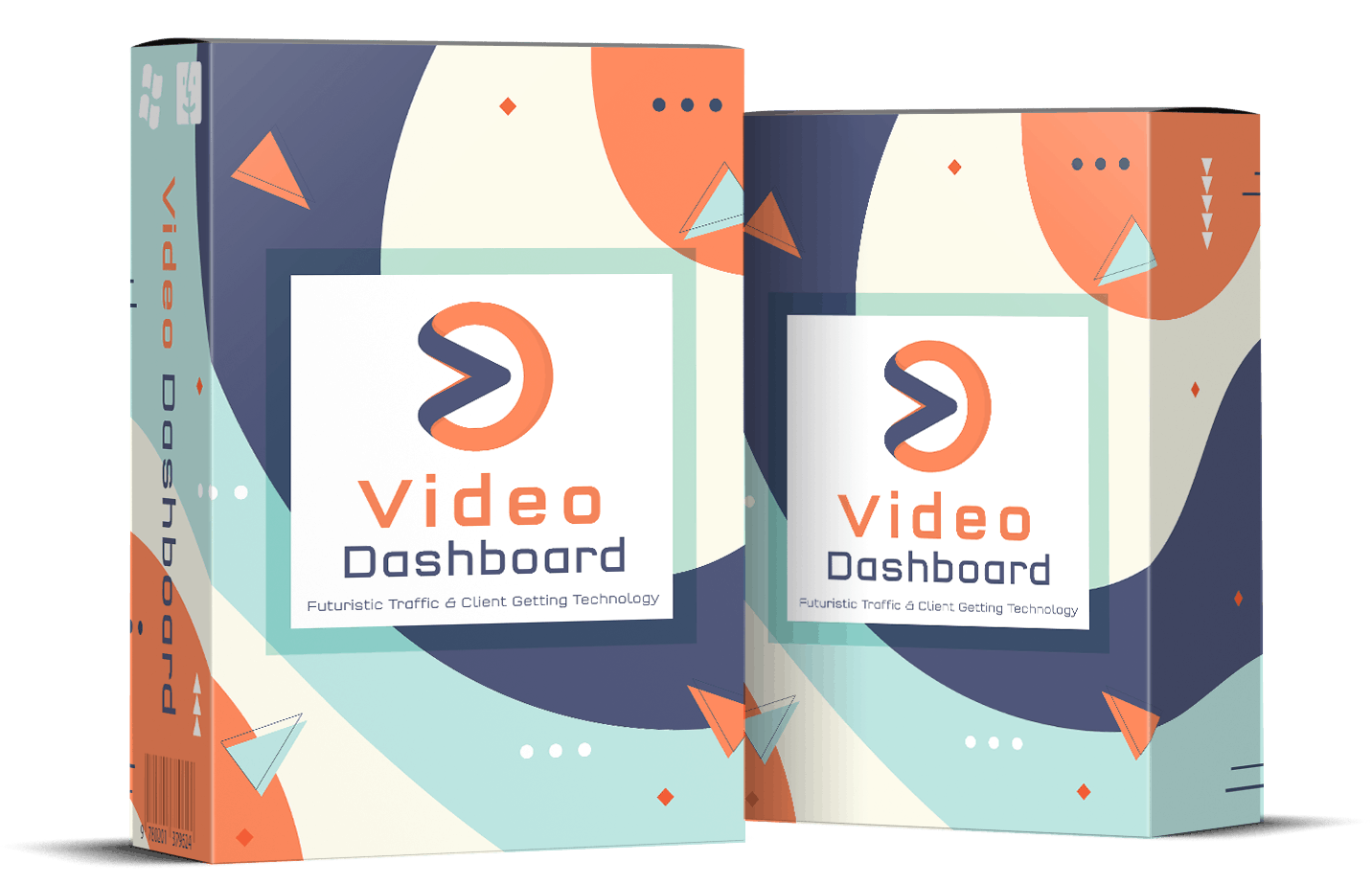 Automation #1: Trending Market Pulse Finder…
Our first of it's kind "Market Pulse Finder" technology scours the internet and processes MILLIONS of social/video posts every minute to find the CURRENT hottest and trending content online.
Anyone regardless of experience, can at a glance, extract the hottest market trends, viral content, keywords, hashtags and content for their social posts from Twitter, Instagram, Reddit and YouTube inside ONE dashboard.
No need for multiple apps, no more confusion, no need to spend hours trying to figure out what people are talking about online.
Customers can instantly create videos on the trending topics/niches, rank higher on search engines by utilizing the trending hashtags, model their content/social posts/videos on viral content already getting millions of views!
Newbies can now compete with the big dogs using our revolutionary "Trending Market Pulse Finder" included inside Video Dashboard!
Automation #2: Content Calendar With Done-For-You Video Templates For The Whole Year!
Don't want to create videos? Have no ideas?
Don't worry… Use our fully populated content calendar with pre-filled video content for 365 days a year!
Post these done-for-you videos to social media to build a personal connection with your audience and boost your brand and engagement.
The best part is, you can customize the done-for-you videos with your own logos, text, images and more!
Automation #3: Ready-Made Video Templates For Seven Social Media Platforms…
It can't get easier than this… customers can create mind-blowing videos for ANY social platform within minutes using ready-made 'fully customizable' video templates…
Change the text, images, and backgrounds.
Add your own logos and call-to-actions!
Whatever you need, you can do it with our built-in versatile video creation dashboard.
Create eye-popping videos for social platforms such as Facebook, TikTok, Instagram, YouTube, Twitter, Pinterest, Linkedin or upload your own videos and spice them up!
Save money and time… No need to hire expert animators, create UNLIMITED videos with zero technical experience.
Automation #4: Traffic Automation To Publish Your Videos/Content To 11 Different Platforms
Get a flood of free organic traffic WITHOUT having to every pay for ads!
Convert any video into a sure-shot traffic machine by instantly publishing to 11 of the hottest social platforms within seconds. You have total flexibility, syndicate immediately or SCHEDULE for a later date!
The all-inclusive traffic dashboard schedules videos to the hottests and most-in-demand social and video platforms like TikTok, Facebook, Instagram, YouTube, Twitter, Vimeo, Dailymotion, Medium, Pinterest, Linkedin, and Reddit.
No other app in the market syndicates to such a wide array of platforms from ONE dashboard.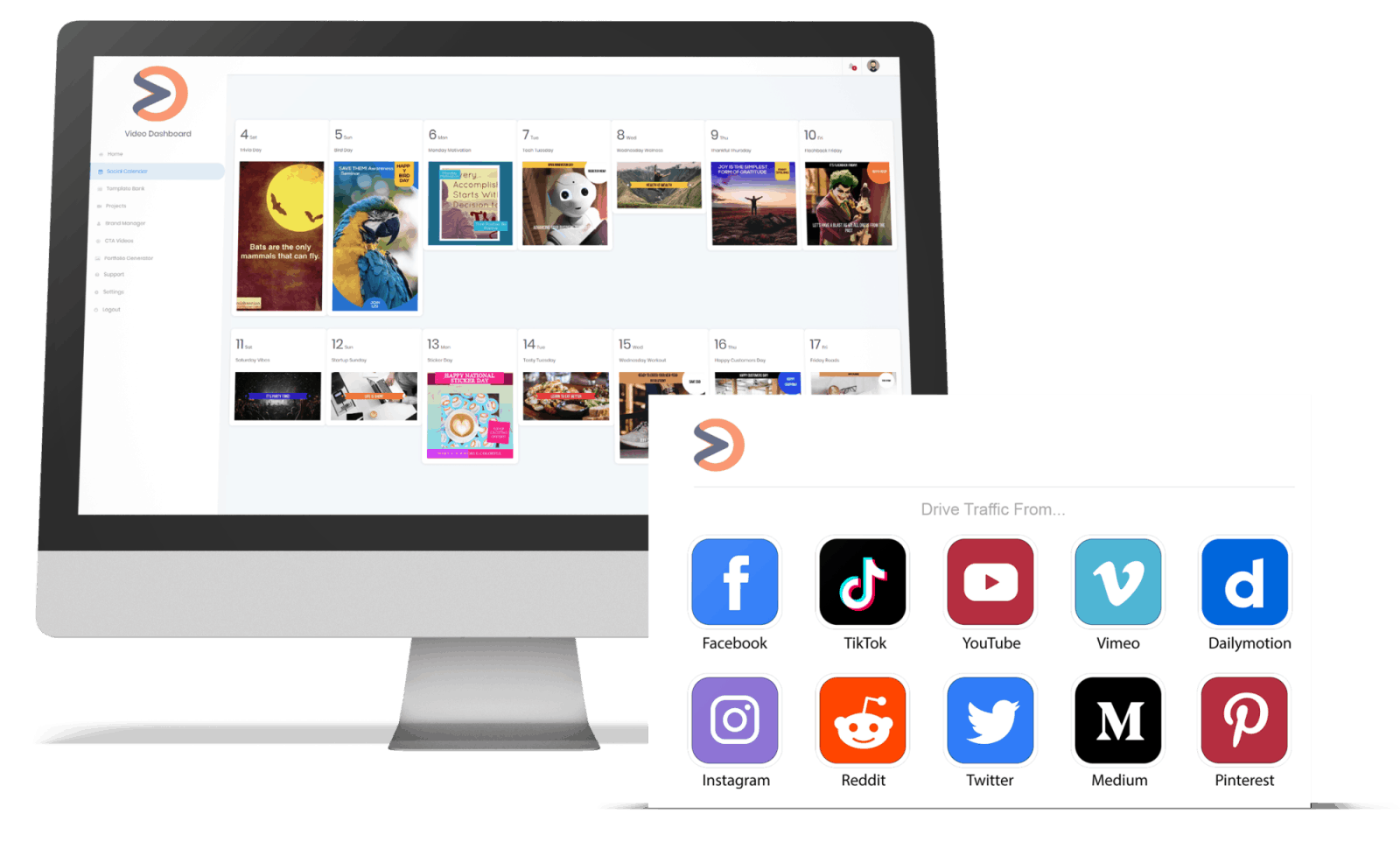 It works easy with 3 steps:
Step 1: Discover: Use the built-in revolutionary Market Pulse Tracker and Deep Search Technology to find trending viral content to skyrocket your engagement.
Step 2: Create: Easily customize 400+ done-for-you video templates and create engaging content within minutes.
Step 3: Publish: Automatically share your videos to up to 11 traffic-rich social and video platforms and watch your following, sales, and leads grow!
Click Here to View The VideoDashboard Commercial Automated Video Marketing Software Lifetime Deal For Yourself
VideoDashboard Features, and Benefits
I want to let you know what all amazing things this revolutionary platform has to offer.
All-In-One Video Marketing Software
Done-For-You, template-based, bring your own or repurpose OTHER people's videos … and customize anything with drag & drop ease!
Compatible With Videos Made On Any Other Platform
Just upload them into the software to get all of VideoDashboard's traffic & automation benefits
Platform-Specific Templates
Stunning video templates optimized and resized for each social network for maximum traffic & effortless sharing. No editing needed
Integrated Mobile App
Drive traffic anywhere at any time from your phone… First EVER tech to direct-post to TikTok & Medium
1-Click Syndication To 11 Of The Hottest Social Networks
Get floods of free traffic fast from both established authority platforms & the fastest growing upstarts
Exclusive "Market-Pulse" Content Search
Custom engine finds you viral trending topics to skyrocket your engagement & traffic
Influencer Marketing "Deep-search"
Repurpose the same viral content, hashtags, and descriptions shared by top influencers for your personal gain
Done-For-You Video Content For 365 Days (Full Year)
Ready-made daily curated videos with fresh topics give you ALL the benefits of content marketing with none of the work
Advanced Hands-Free Automation
Automate your entire video & social marketing campaigns; insta-post, schedule or setup campaigns weeks in advance
10 Weeks VIP Webinar Training
Personalized hand-holding and step by step training to ensure your success
Unlimited Everything
Create & render unlimited videos, run unlimited content searches, mass-syndicate your videos unlimited times
Free Commercial License
Sell both video & social marketing services to anyone: local businesses, other marketers and online store owners for multiple income streams
Click Here to View The VideoDashboard Commercial Automated Video Marketing Software Lifetime Deal For Yourself
Frequently Asked Questions
How is VideoDashboard Different? VideoDashboad is the ONLY app that automates all of your content, video & social marketing under ONE powerful dashboard… No other app in the market comes with all the "first-to-market" technolgies. Publishes content to TikTok, Medium, Linkedin and 8 other social platforms that are included.
Does The App Work on Windows & Mac? Yes, it's 100% cloud-based and works on any operating platform, on any internet-connected device. EVEN your phone. HINT – get the included mobile app so you can do even more with VideoDashboard from your smartphone.
Can I Create Videos in Any Language? Absolutely, you can create UNLIMITED videos in ANY language and publish to all the top social platforms for unstoppable traffic on demand! This works in ALL countries around the world and there are NO LIMITS – enjoy unlimited video renders, unlimited social publishing, unlimited trend research and a lot more.
Do I Need Experience or Tech Skills? We designed the VideoDashboard app to be 100% newbie friendly. You also get access to step-by-step training and 10 weeks of webinar coaching so you are never left behind.
Support & Software Updates? Included & automated, in that order. One-click in your dashboard connects you to our legendary support desk, fully staffed by friendly pros happy to help. Ongoing updates are automatically pushed to the software so you'll always have the most updated version.
Is Training Included? Yes, it'd be sort of rude if it wasn't, don't you think? You get step-by-step training on how to use the app and 10 weeks of webinar training to ensure you get massive success with VideoDashboard.
Don't miss out on your chance to secure access to VideoDashboard Commercial Automated Video Marketing Software Lifetime Deal at a one-time fee for lifetime access! Click the button below to check it out.
Click Here to View The VideoDashboard Commercial Automated Video Marketing Software Lifetime Deal For Yourself
You may also like