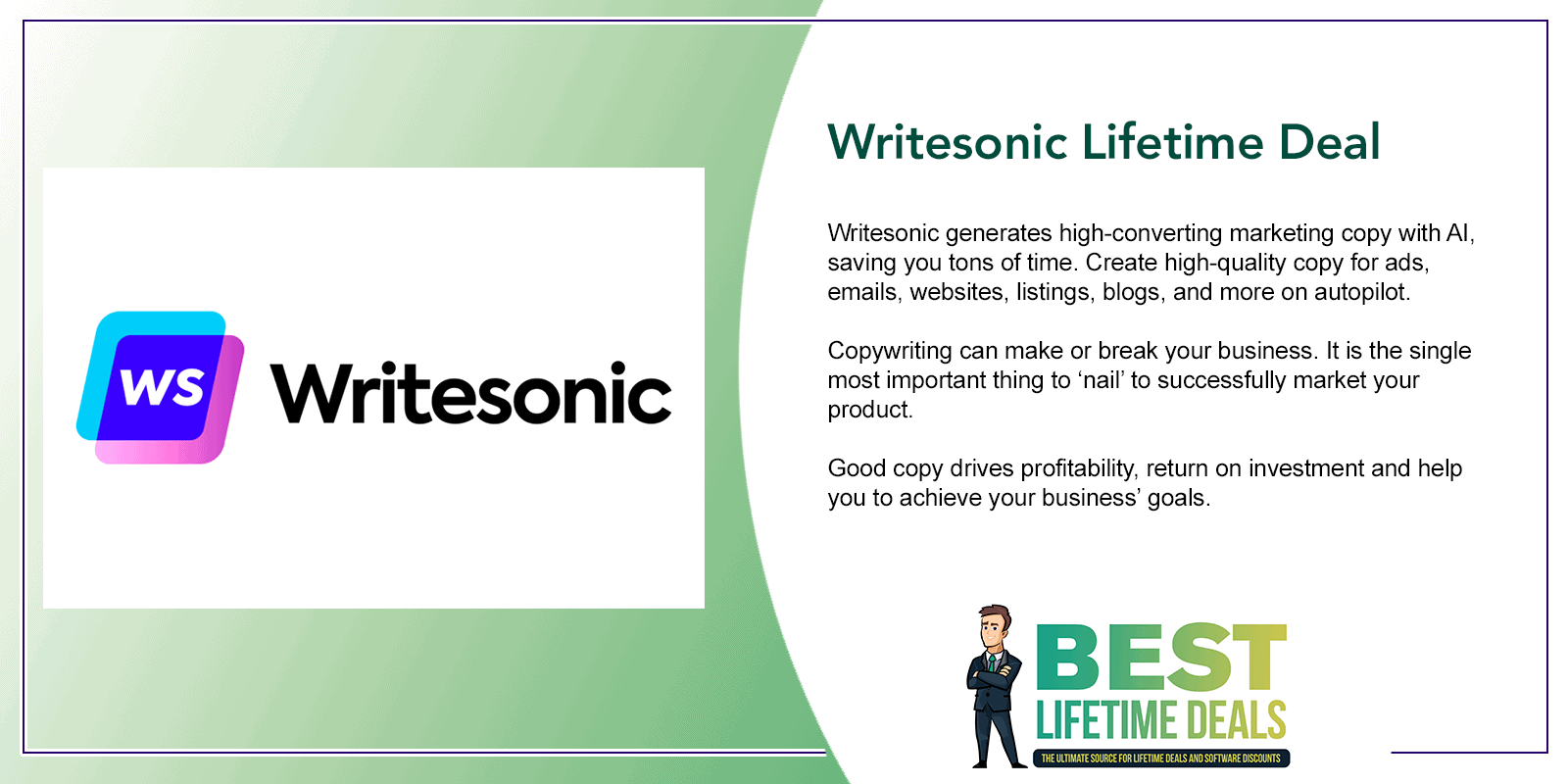 Choose Your Desired Option(s)
Writesonic Lifetime Deal
Writesonic generates high-converting marketing copy with AI, saving you tons of time. Create high-quality copy for ads, emails, websites, listings, blogs, and more on autopilot.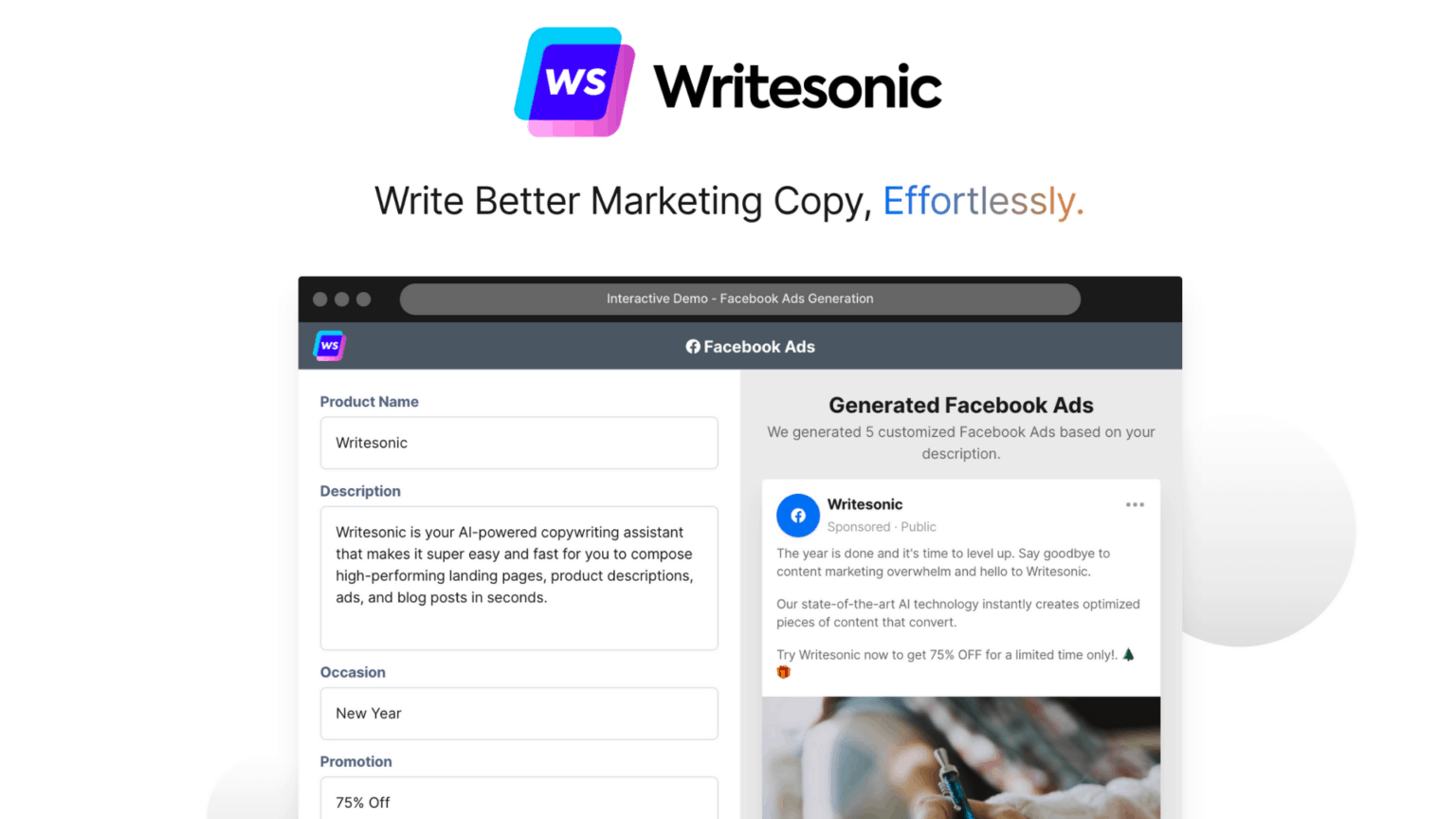 Copywriting can make or break your business. It is the single most important thing to 'nail' to successfully market your product.
Good copy drives profitability, return on investment and help you to achieve your business' goals.
It convinces your target audience that your product will solve their problems.
But, writing copy is time-consuming and difficult.
Unless🤔. What if an AI tool could help you to create stunning copy, without you writing a word?
That would be awesome, right?
Good news! Say Hi to Writesonic.
Writesonic can take your thoughts and turn them into copy that converts, saving you tons of time.
Simply Input Your Thoughts & The Magic Happens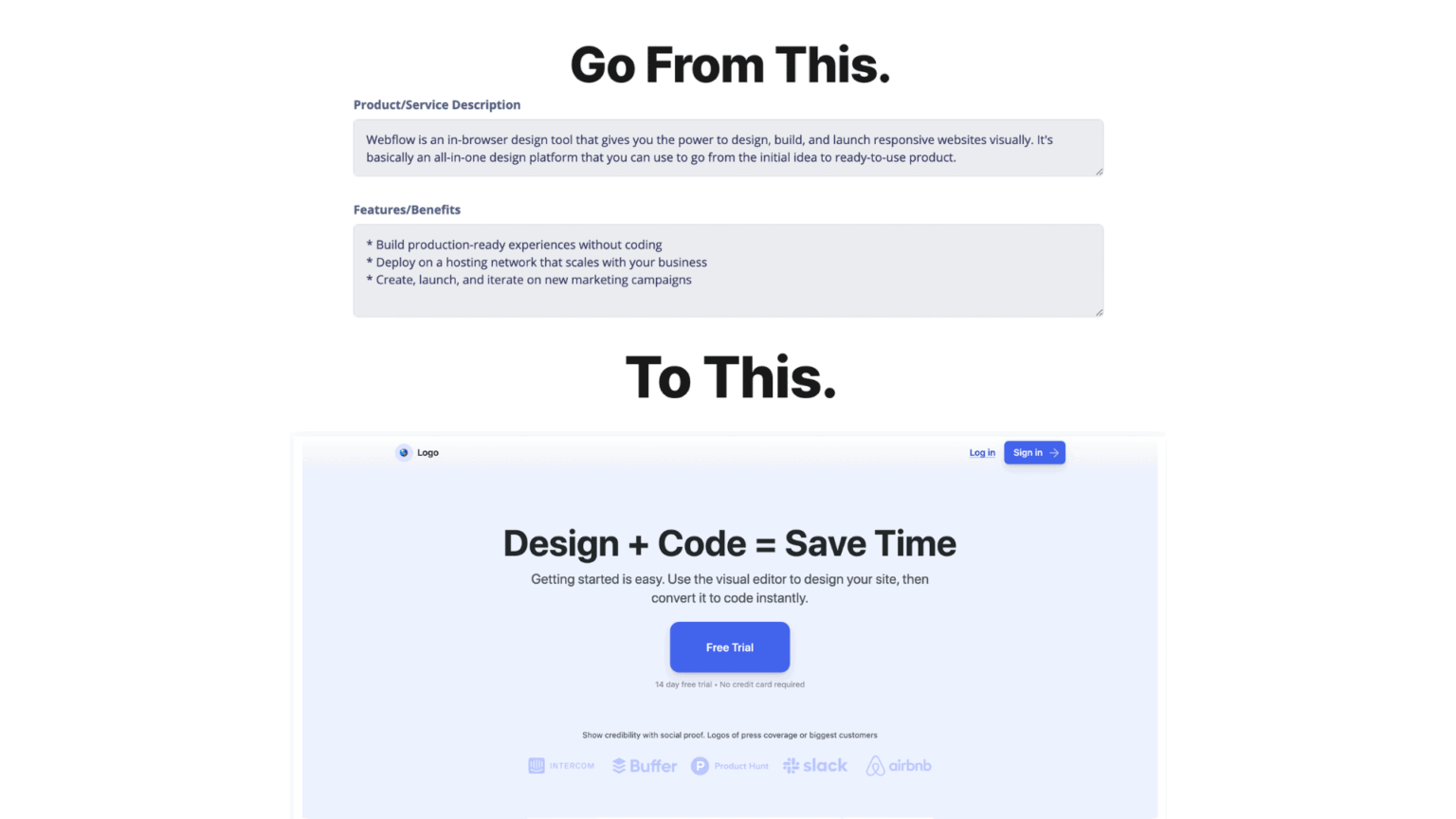 You don't need to be a professional writer or spend hours researching keywords anymore.
Just use Writesonic and watch as it creates compelling marketing copy for you in seconds!
All you have to do is input some basic information about your product and the tool will take care of the rest.
That's right – all that's needed is just a few simple clicks.
Click Here to View The Writesonic Lifetime Deal For Yourself
Generate High Converting Facebook And Google Ads, Landing Pages, Product Descriptions, Blog Posts, Summaries, And More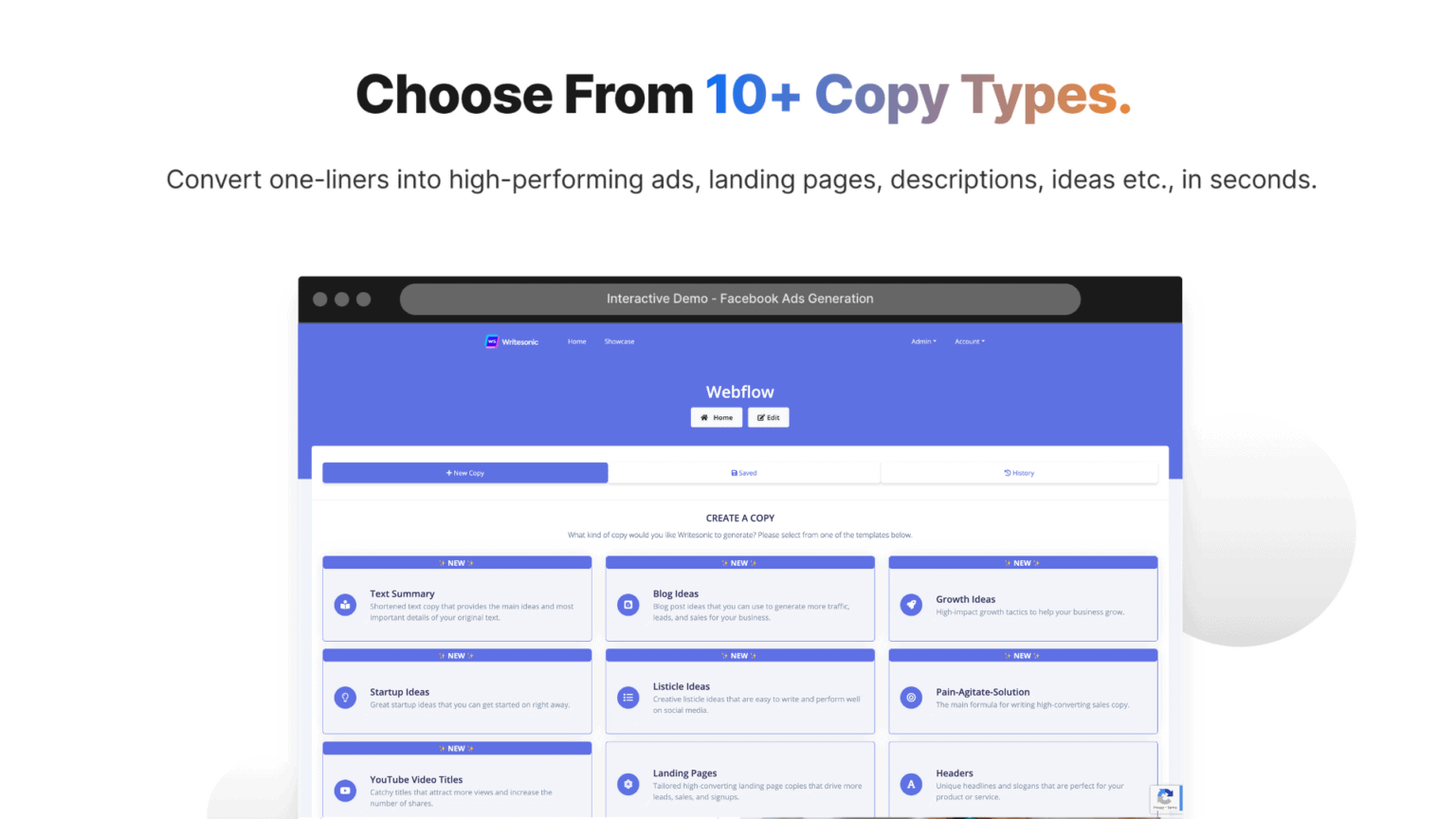 Writesonic currently supports the following content types:
1. Landing Pages (headers + pain points + benefits + CTA)
2. Google and Facebook Ads
3. Product Descriptions
4. Article Summaries
5. Blog Intros
6. YouTube Titles
And that's not it, Writesonic can also help you brainstorm ideas for your next startup or growth ideas that take your business to the next level.
Here are the currently supported idea types:
1. Startup Ideas
2. Blog Ideas
3. Growth Ideas
4. Pain-Agitate-Solution
5. Listicle Ideas
The team is constantly adding new features based on user feedback. So even more content types coming soon!
Click Here to View The Writesonic Lifetime Deal For Yourself
High Quality Articles And Blog Posts At The Push Of A Button With The AI Article Writer
You can even generate full articles and blog posts with a click of a button.
Unleash the power of AI to generate 100% original content that reads like it was written by a human – and do it in seconds. No more copy & paste.
Generate Quality Copy In Multiple Languages, From German To Portuguese.
Writesonic is that smart that it can generate quality copy in multiple languages.
Currently, the following languages are supported: 🇬🇧 English, 🇫🇷 French, 🇪🇸 Spanish, 🇮🇹 Italian, 🇩🇪 German, 🇵🇱 Polish, 🇵🇹 Portuguese, 🇳🇱 Dutch, 🇯🇵 Japanese, 🇷🇺 Russian, 🇨🇳 Chinese, 🇧🇬 Bulgarian, 🇨🇿 Czech, 🇩🇰 Danish, 🇬🇷 Greek, 🇭🇺 Hungarian, 🇱🇹 Lithuanian, 🇱🇻 Latvian, 🇷🇴 Romanian, 🇸🇰 Slovak, 🇸🇮 Slovenian, 🇸🇪 Swedish, 🇫🇮 Finnish, 🇪🇪 Estonian and more are coming soon.
Don't miss out on your chance to get lifetime access to Writesonic . This Writesonic lifetime deal is available for a limited time only and will most likely be available in the future at a monthly cost.
Click Here to View The Writesonic Lifetime Deal For Yourself
You may also like