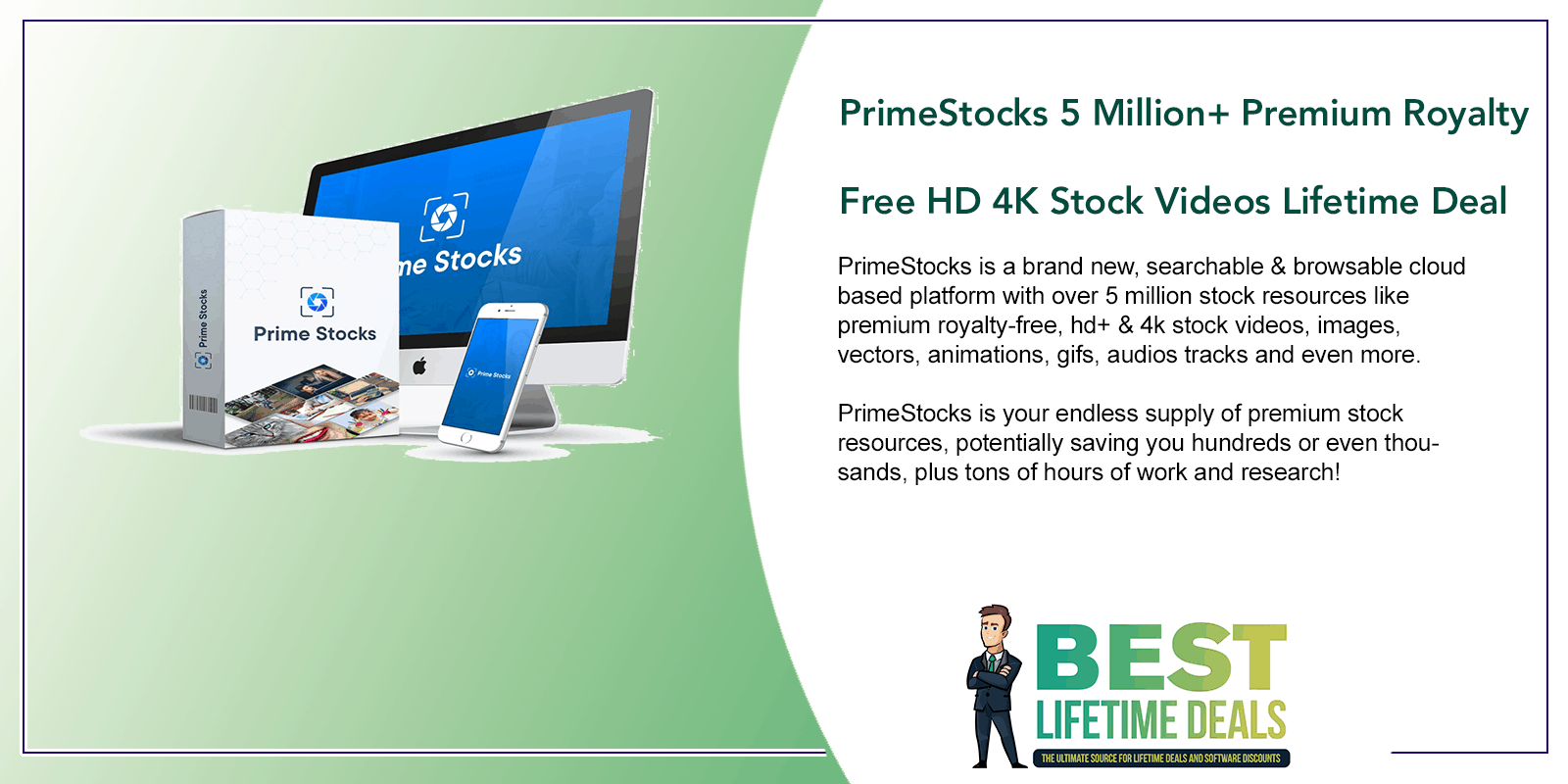 Choose Your Desired Option(s)
PrimeStocks Premium Royalty Free HD Stock Videos Lifetime Deal
A Searchable and Browsable Cloud-Based Platform With 5 Million+ Premium Royalty-Free HD+ & 4K Stock Videos, Images, Vectors, Animations, GIFs, Audios Tracks and Even More, Along With Our Awesome Drag and Drop Editor and Tools.
PrimeStocks is a brand new, searchable & browsable cloud based platform with over 5 million stock resources like premium royalty-free, hd+ & 4k stock videos, images, vectors, animations, gifs, audios tracks and even more. PrimeStocks is your endless supply of premium stock resources, potentially saving you hundreds or even thousands, plus tons of hours of work and research!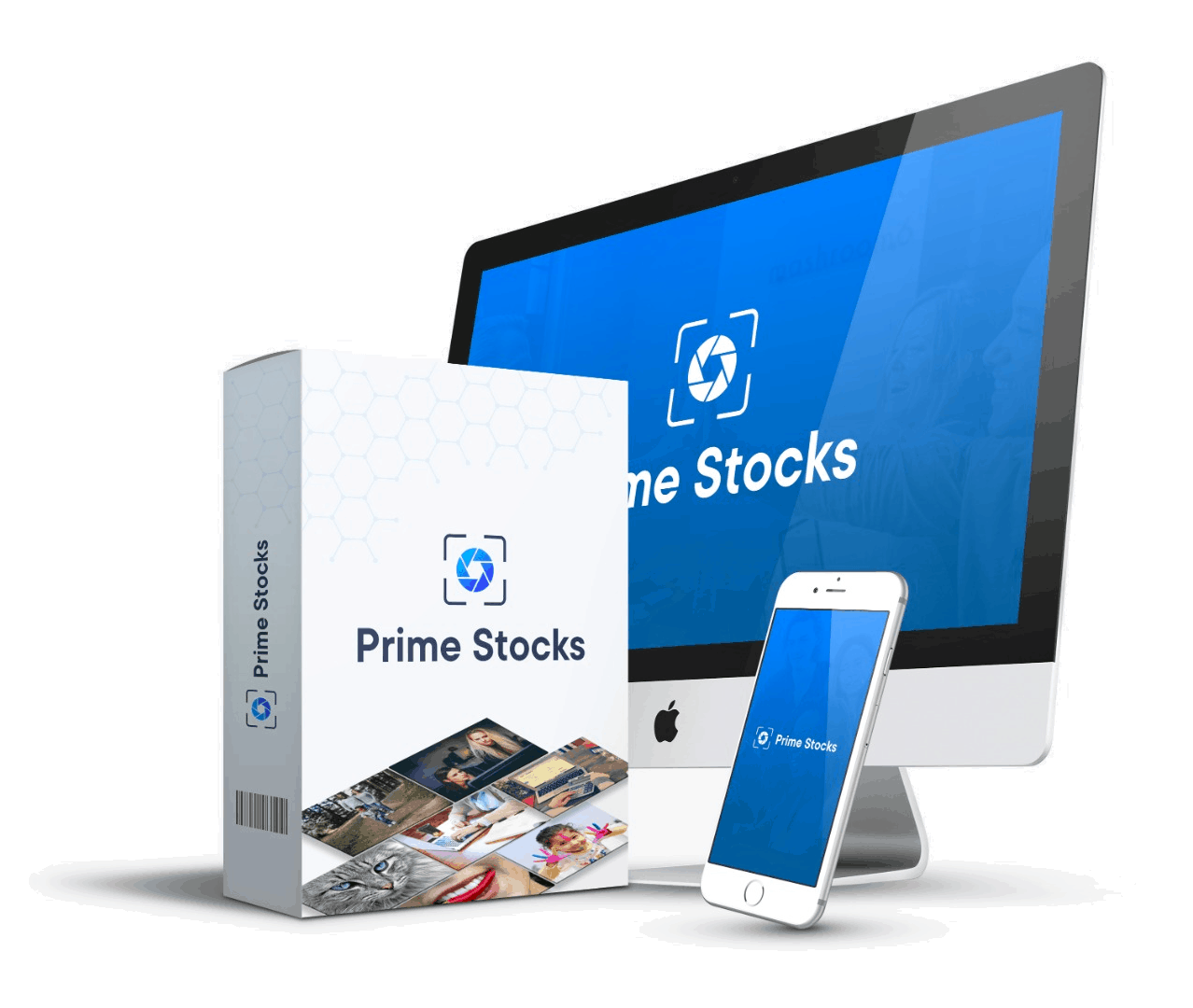 This product is really easy to use and all it takes is just 3 simple steps:
Step #1: Type in your keywords to find videos, Images and more Gifs
Step #2: Preview your stock resources and Select size
Step #3: Simply Download, edit or share on social media
Click Here to View The PrimeStocks 5 Million+ Premium Royalty Free HD 4K Stock Videos Lifetime Deal For Yourself
Primestocks Features Included?
SELECT FROM 1.2 MILLION HD+ VIDEOS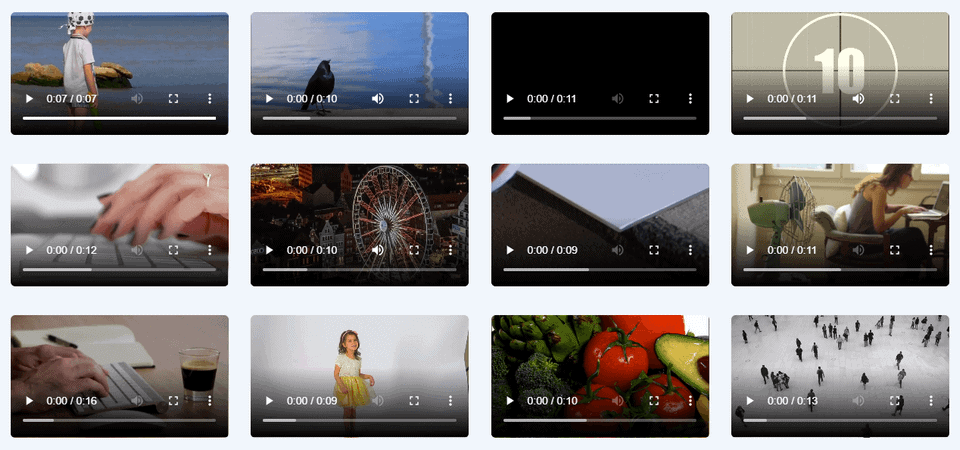 Search from millions of stock videos that fit perfectly with your product, niche or platform, without limitations.
SELECT FROM 3 MILLION+ HD IMAGES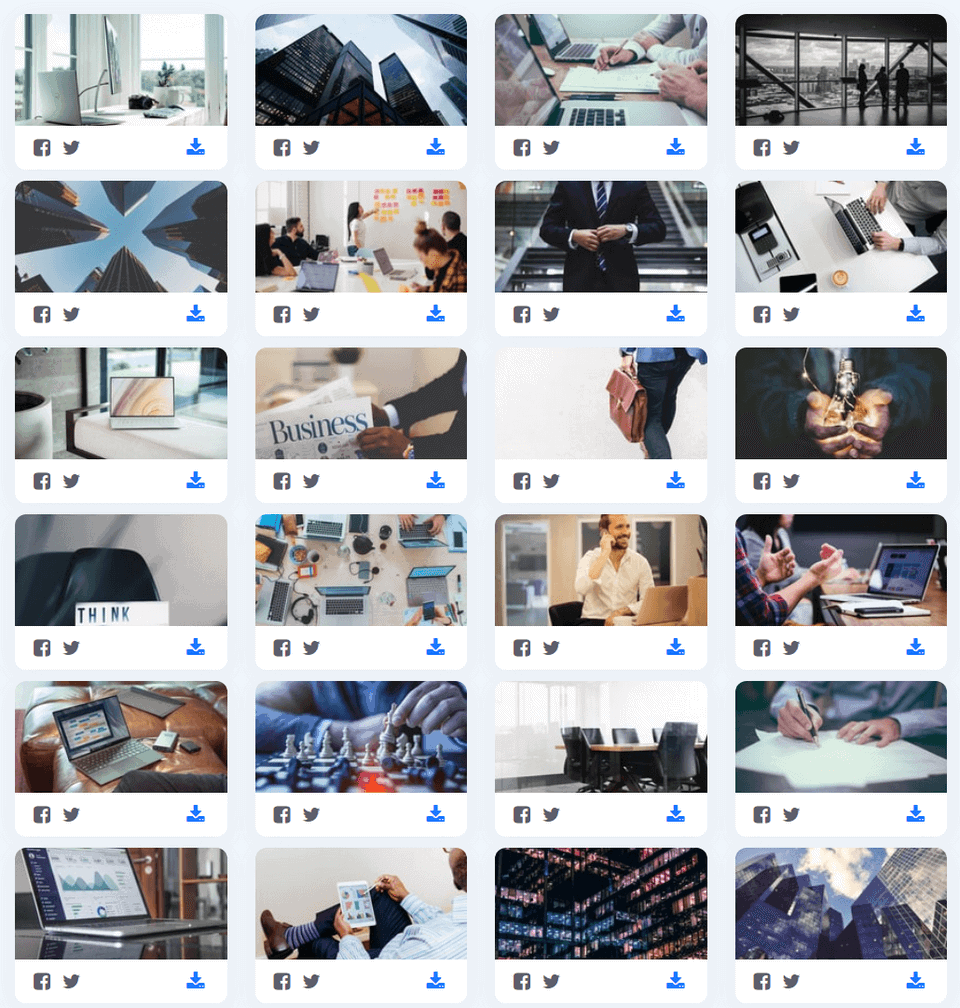 Search from millions of quality stock images that perfectly suit your needs, niche or platform. Without any restrictions.
50000+ PREMIUM GIF'S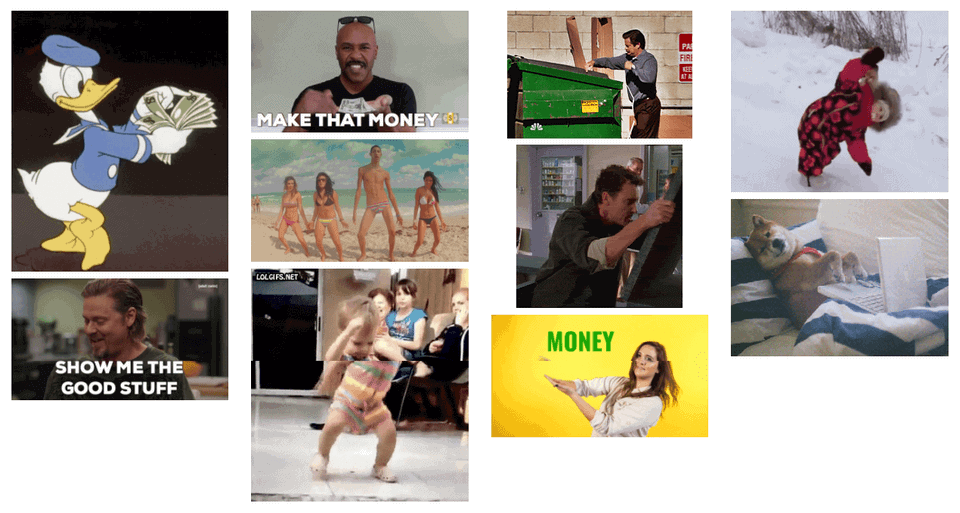 PrimeStocks also gives you access to a huge 50000+ GIFs library for you to choose from, and make your posts stand out. Use them on social media platforms to increase likes and comments and engage with your audience, or anywhere you want without any restrictions and limitations.
SELECT FROM OVER 5000+ PREMIUM ROYALTY FREE MUSIC TRACKS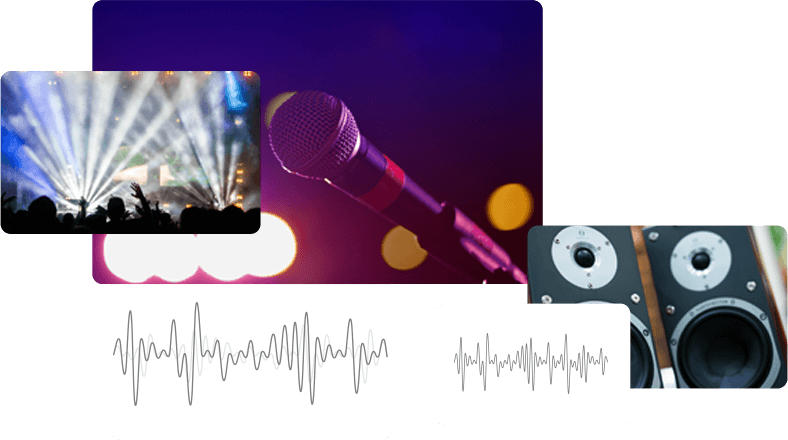 Over 5000+ Royalty Free music tracks for you to choose from and add to your projects, again, without any restrictions and limitations.
OVER 10000+ VECTOR IMAGES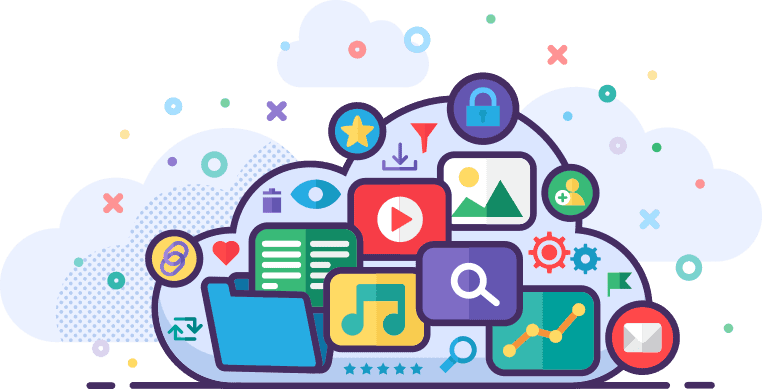 10,000+ High Quality Vectors at your fingertips to use in any way you like!
1200+ ANIMATED ICONS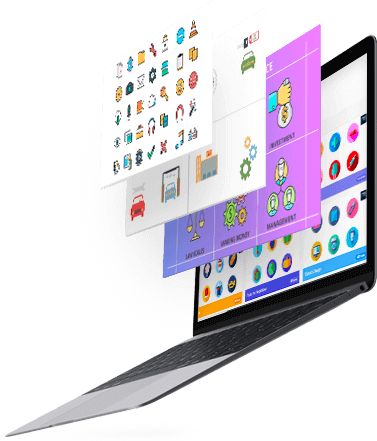 Make your project stand out with over 1200+ eye-catching animated icons across tons of niches and categories.
EASY ILLUSTRATIONS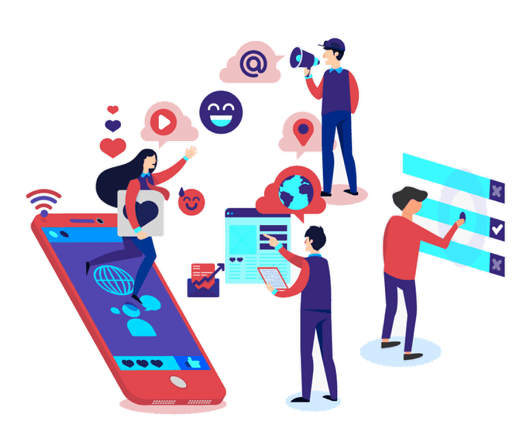 Want to showcase some event or action, use our Illustrations to make it easier and engaging for people to understand and grasp your message.
STICKERS THAT STANDS OUT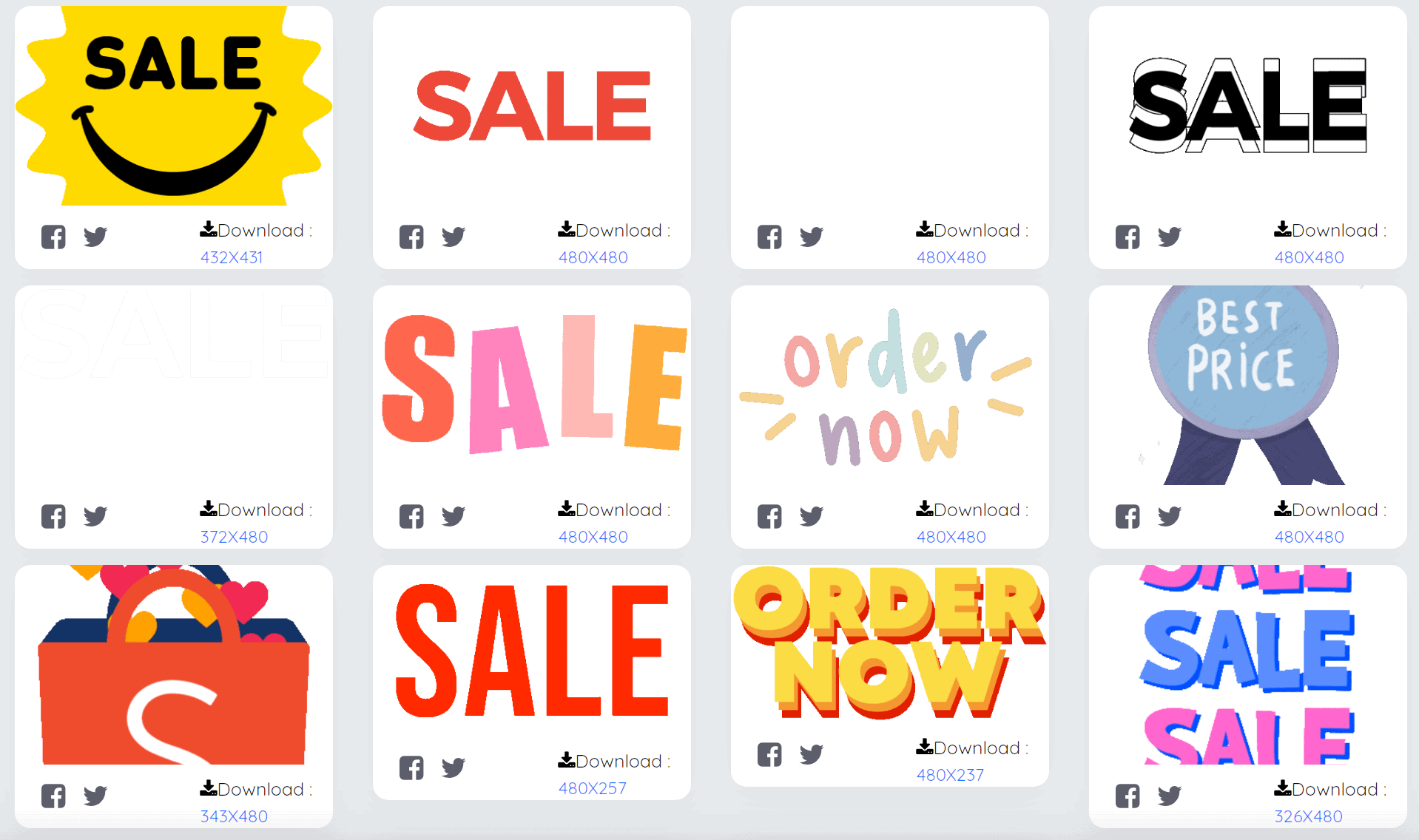 Add stickers to your campaigns that will make your images & videos stand out and make it more attention grabbing.
PREMIUM AND EASY TO USE IMAGE EDITOR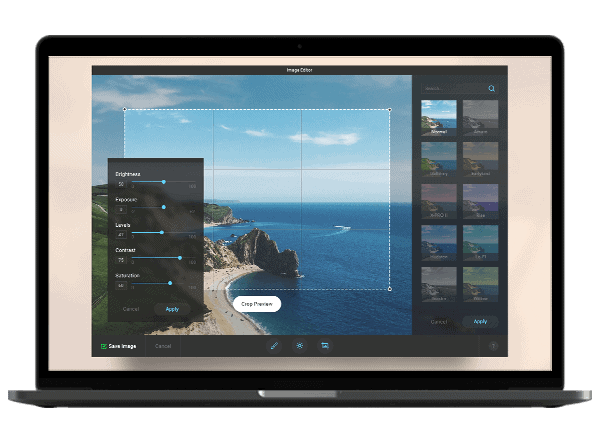 Editing and tweaking your images the easy way! Our premium image editing application allows both beginners and advanced editors to make the most out of it. You will have your designs ready fast! Plus you won't need to install a thing, as it is also cloud based, so you don't need to worry about any device compatibility either.
USE OUR RESOURCES FOR YOUR PERSONAL PROJECTS OR FOR YOUR CLIENTS TOO
With our Commercial License, not only you can use the platform for as many projects as you need, but you can also use it for your clients!
Click Here to View The PrimeStocks 5 Million+ Premium Royalty Free HD 4K Stock Videos Lifetime Deal For Yourself
Use Primestocks To Create
Amazing Sales and Explainer Videos
Professional Ads
Compelling Stories
YouTube Videos
Product Review Videos and Posts
Cooler Social Media Post
Frequently Asked Questions
Do I need to download anything to use PrimeStocks? No. PrimeStocks is completely cloud-based. Login from anywhere in the world with an internet connection and use it.
Is the Commercial License a part of the main offer itself? Only for some time. One this special offer comes to end you'd have to upgrade to the Pro Level to get your hands on it.
Is there a monthly recurring fee or any other hidden costs that are included? No. The whole offer is transparent. It's a one-time fee offer (only for a limited time though). Once this special introductory offer ends…it will be eventually turned into a recurring.
Are PrimeStocks Videos/Audios compatible with all major softwares? Yes the Audios/Videos are just like any normal Audios-Videos. They work fine with any modern software like Explaindio, Vidgeos, Easy Sketch Pro, Camtasia, Easy VSL, Powerpoint, etc
I have ZERO designing skills. Will this be useful for me? PrimeStocks has been specifically created for people like us who have no designing skills. That's where Artificial Intelligence comes into play. It compensates for the lack of skills.
Is There a money back guarantee? Yes, there is a 30 day "Steal Our Product" money back guarantee. Not only you will get your full money back but you can also keep the product.
Will you be updating the Stock collection in future? Yes, they are regularly updated and you'll be getting free access to all future updates.
Don't miss out on your chance to secure access to PrimeStocks 5 Million+ Premium Royalty Free HD 4K Stock Videos Lifetime Deal at a one-time fee for lifetime access! Click the button below to check it out.
Introducing PrimeStocks – the ultimate source for premium royalty-free HD stock videos that will elevate your content creation to new heights! Say goodbye to generic stock footage and hello to high-quality, professionally shot videos that will captivate your audience and make your content stand out.
With PrimeStocks, you'll have access to a vast library of HD stock videos covering a wide range of niches and topics. From stunning landscapes and nature shots to lifestyle, business, and technology videos – PrimeStocks has it all.
All videos in the PrimeStocks library are carefully curated to ensure they meet the highest quality standards. They are shot by professional videographers using state-of-the-art equipment, resulting in crystal-clear footage that will enhance your videos and make them look polished and professional.
PrimeStocks also offers a user-friendly search and browsing experience, making it easy for you to find the perfect video for your specific needs. You can search by keywords, categories, or even by video duration, allowing you to quickly find the right video for your project.
With PrimeStocks' lifetime deal, you'll get unlimited access to the entire stock video library, with no monthly fees. That's right – a one-time payment for a lifetime of premium stock videos that you can use in your content creations without any ongoing costs. It's a cost-effective solution that provides a significant return on investment, saving you money compared to other stock video platforms.
What sets PrimeStocks apart is its commitment to quality and its lifetime deal, making it a top choice for content creators, marketers, and businesses who demand high-quality stock videos without breaking the bank. Don't settle for mediocre stock footage – upgrade your content with PrimeStocks and create stunning, engaging videos that captivate your audience. Get the lifetime deal now and unlock the full potential of your content creations with PrimeStocks.
Click Here to View The PrimeStocks 5 Million+ Premium Royalty Free HD 4K Stock Videos Lifetime Deal For Yourself
You may also like